AG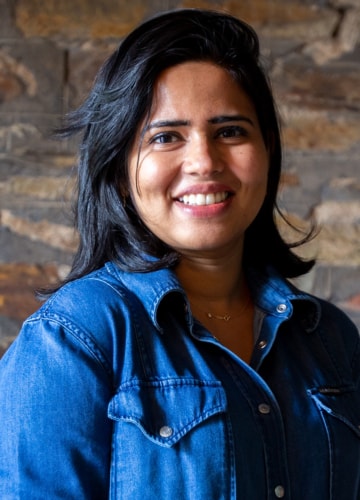 Adheena
George
Artist Manager
Adheena has been in the Animation / Visual Effects arena for over a decade. Prior to this, she has served in Senior management / leadership positions at Base Animation-China, Mikros Animation and DreamWorks Animation - India. She is credited in various feature films including Wish Dragon (2021),The Boss Baby (2017), Home (2015), Penguins of Madagascar (2014), Madagascar 3: Europe's most Wanted (2012).
Born and raised in India, Adheena finished her Masters in Business Administration specialising in Human Resources. She is a certified professional in Performance Management and enjoys working with Artists helping them perform at their best and working with them to define their career development and progression.
Outside of work, Adheena enjoys watching movies and is keenly interested in writing and telling stories. She also enjoys growing plants and veggies and considers it her greatest achievement to cook the potatoes and carrots she harvests from her own vegetable patch! Adheena lives with her husband, who is also a VFX Supervisor and their 9 year old son.