25 years' most memorable moments: Red Planet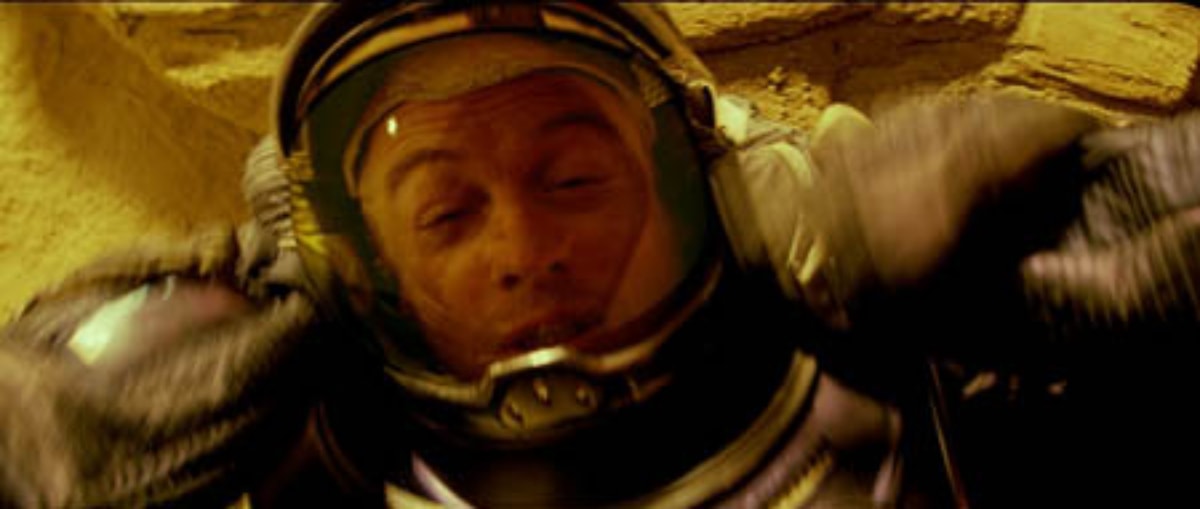 RED PLANET (2000) - WITH DIDIER ELZINGA
WHAT DID RSP DO ON RED PLANET?
RSP composited a range of shots including green screens and 3d helmets (which were animated and lit by Ben Paschke).
The film was notable for RSP because it was our first ever work on a Hollywood feature film and the supervisor Jeff Okun was a big part of our early success. In many ways you can trace RSPs international film business back to this project.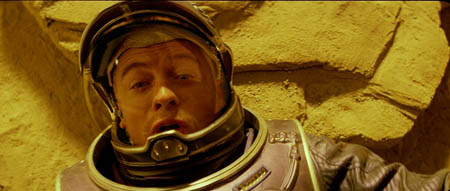 WHAT WAS YOUR ROLE IN THIS FILM?
In my time at RSP, I was System Admin, Software Engineer, Compositor, Supervisor and ultimately CEO. On Red Planet I composited shots and helped to supervise some of the work (under Tony Clark's watchful eye).
WHAT WAS YOUR MOST MEMORABLE MOMENT WORKING ON THIS FILM?
My most memorable moment was sitting alongside VFX Supervisor Jeff Okun, showing him how we were going to simulate the atmospheric effects on Mars when I noticed he had been preparing a list of items he would need to take back to the States, in big letters "Tim Tams… Rossi Boots…". He still must have appreciated the pitch and trusted us with this this work, ultimately leading RSP on the path to working with Hollywood. I hear Jeff still wears his iconic Rossi Boots to this day!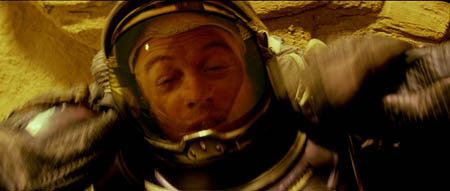 HOW LONG DID YOU WORK AT RSP?
13 years.
WHAT WAS THE MOST MEMORABLE MOMENT WORKING AT RSP?
Too many moments to recount in working at RSP. Winning work on Lord of The Rings: Return of the King was a pivotal moment in the life of the company - as was the move to the city to build out the team and bring Charlotte into existence - the people I met, and the lessons I learnt from working on that film, still inform me today.
WHAT DO YOU ENJOY MOST ABOUT WORKING AT RSP?
What I enjoyed the most about being at RSP was realising that no one could tell you what you couldn't do if you were willing to push hard enough. Both cineSpace and cineSync came about because Tony came to me and said we can't afford Cineon but we need to see what we are doing - "do you reckon you could build this?". We both thought we could, and so we built it because we had no way of doing VFX without it. This is a lesson that I keep to this day.
What else did I enjoy the most? Sitting in the cinema watching shots. Watching early versions go up and having some of the smartest people I have ever worked with figure out ways to make it better. When people ask what I miss from working on film that is it.
More
14.06.2022

BAZ LUHRMANN'S ELVIS DAZZLES

09.06.2022

The Fuse Group acquires Madrid-based El Ranchito

13.05.2022

RSP delivering Graduate Certificate in FX and Lighting in Brisbane