25 years' most memorable moments: X-Men: days of future past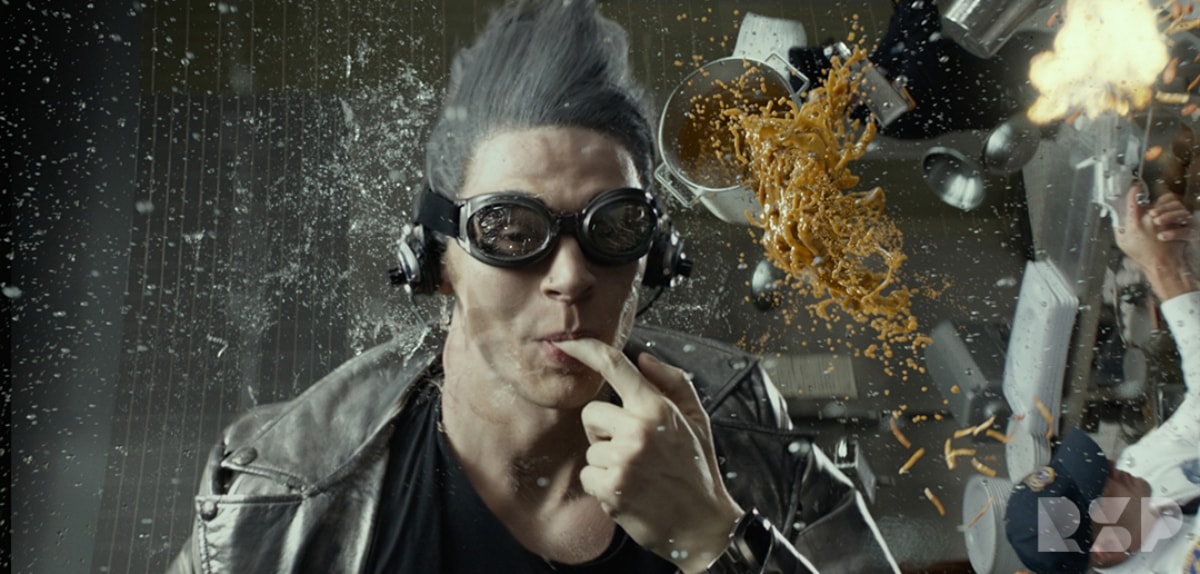 X-MEN: DAYS OF FUTURE PAST – WITH TIM CROSBIE
WHAT DID RSP DO ON X-MEN: DAYS OF FUTURE PAST?
We completed the VFX work on the Pentagon Kitchen sequence where we see Quicksilver use his powers to stop the rest of the team from getting shot by security guards. He does this by running around the room and setting up little vignettes during the sequence that play out at the end as we return to normal time. As a result continuity across the entire scene was crucial.
To hit our brief for the work, we had to rebuild the set in CG so that we could ensure all the super slow motion water hitting the surfaces was accurate for interaction, as well as correct refraction/diffraction for each water droplet... also how all of the utensils, pots, pans, vegetables, soups, sauces etc reflected/moved/reacted when pushed at this speed plus how the bullets flew and interacted.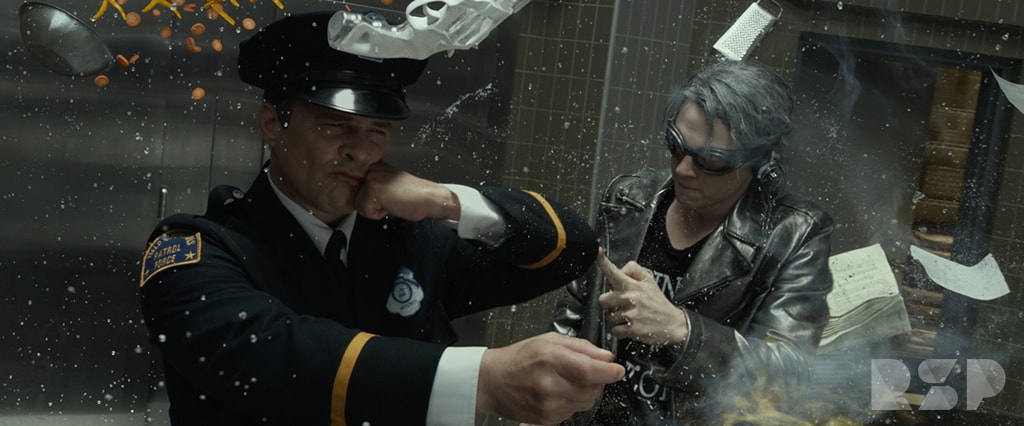 Every actor within the scene was also recreated digitally for the same reason, interaction with the CG elements. Even though the live action plates had everyone standing as still as they could, we quickly discovered that we needed to completely stabilise all of them because, at the speed/timescale that we were working in, we could see how their limbs moved very slightly just from their heartbeats causing tiny offsets. Something that you wouldn't normally perceive, however with all the CG water droplets in place you could see this clearly.
Adding to the complexity, this was a full stereo sequence, shot in stereo, so the correct depth had to be maintained throughout. We couldn't cheat at all! There was nowhere to hide because the camera moved through the space multiple times as Quicksilver runs around the walls and the floor and the water droplets were like little tracking markers that told the eye exactly where everything should be in space.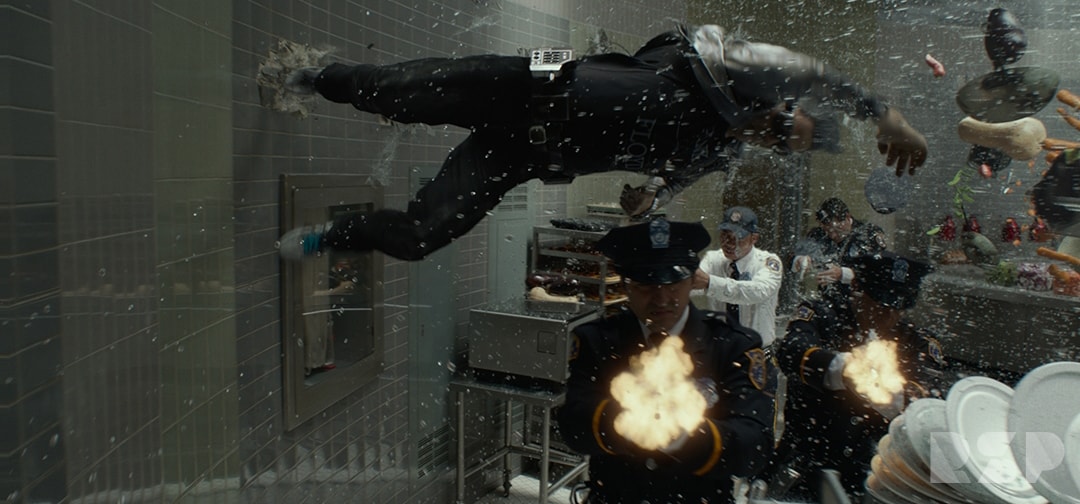 We also spent a lot of time studying how things should move in this super slow motion realm to ensure we were able to give the audience a true representation for how Quicksilver would see the world when he cranks up his power.
WHAT WAS YOUR ROLE IN THIS FILM?
My role was to help our teams understand the full scope of the work as we progressed. Ensuring that they could focus on the fine details so we could keep the bigger picture on track and give the Director what he needed to tell the story.
I spent most of my days reviewing work with our internal supervisors and leads to make sure we stayed the course. We had to hit our interim goals because there was so much to do and so much riding on this sequence that any missteps would hurt. That said, there were also so many unknowns when we started because no-one had done anything like this before. I could not be prouder of everyone involved and the amazing work they produced.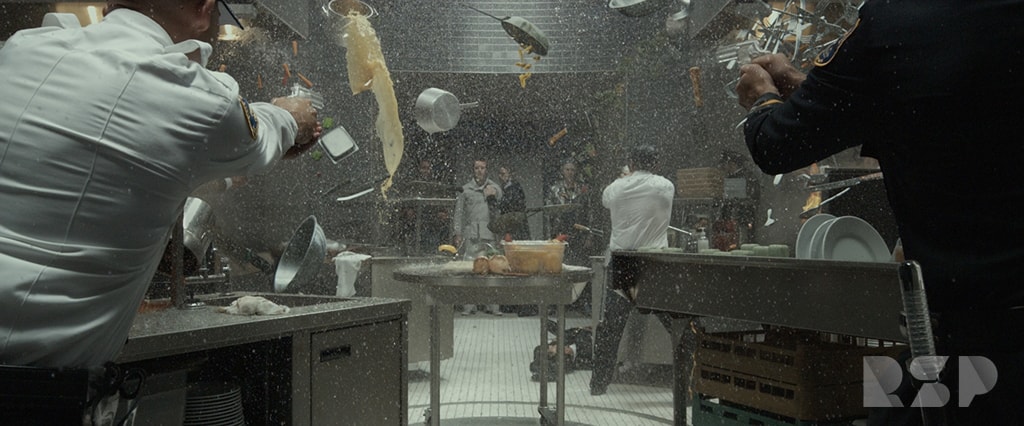 WHAT WAS YOUR MOST MEMORABLE MOMENT WORKING ON THIS FILM?
So many memorable moments. Attending the Academy Awards and the BAFTAs was an absolute highlight for sure. So many people kept coming up and asking about our work. I was so proud of what our RSP team had achieved and thoroughly enjoyed saying so at every opportunity!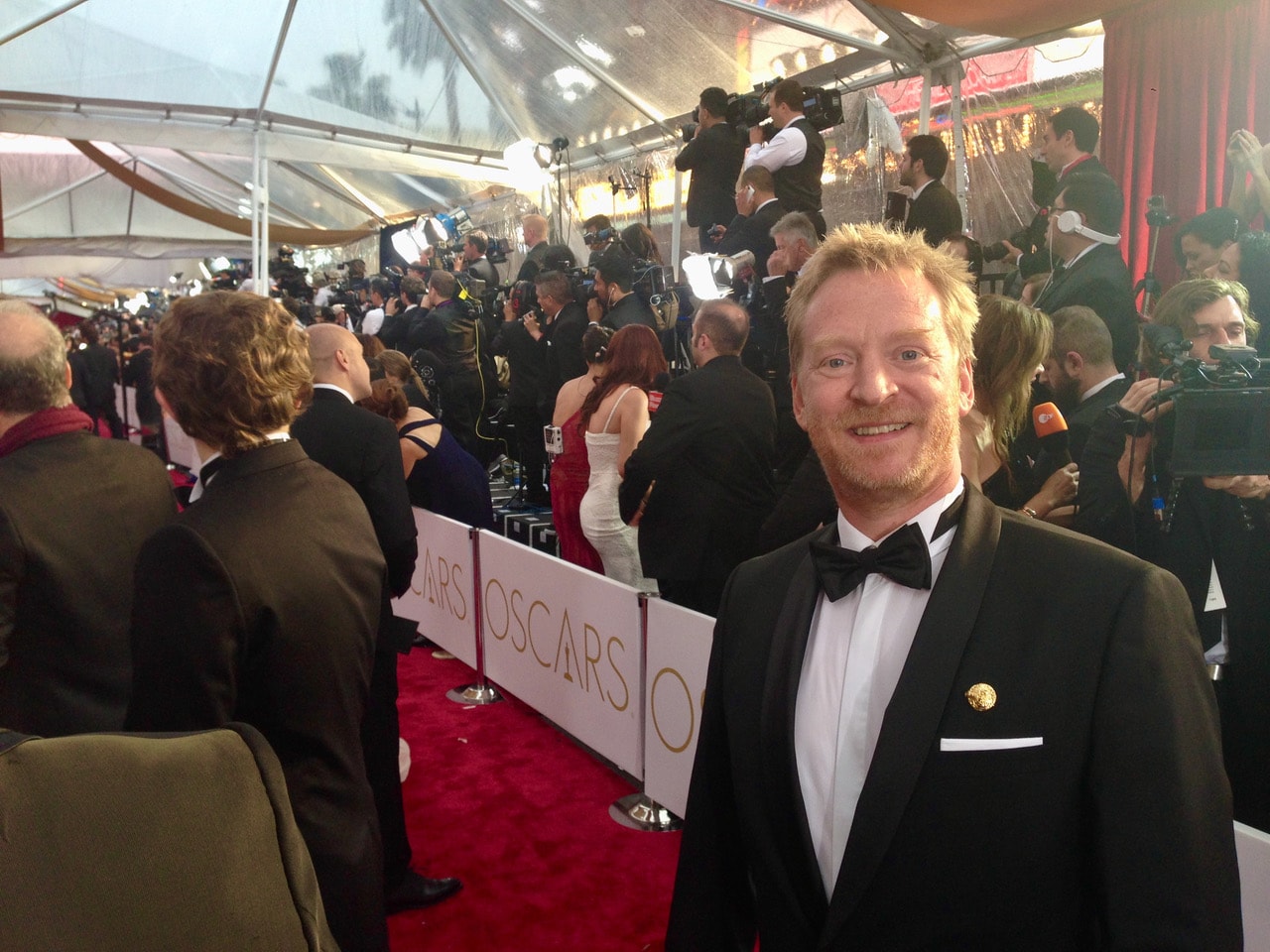 Another fond memory was when we had a good temp for most of the shots. This was about 5 months into the process. I remember sitting in our theatre on my own at about 1am in the morning. A Saturday I believe. I'd set up the cut to run with the soundtrack and had the volume cranked all the way up... I watched our sequence over and over again on loop and got goosebumps, every time, again and again. I kept picking up all these little details on each loop, things that we'd talked about and planned, but seeing them all coming together was magical.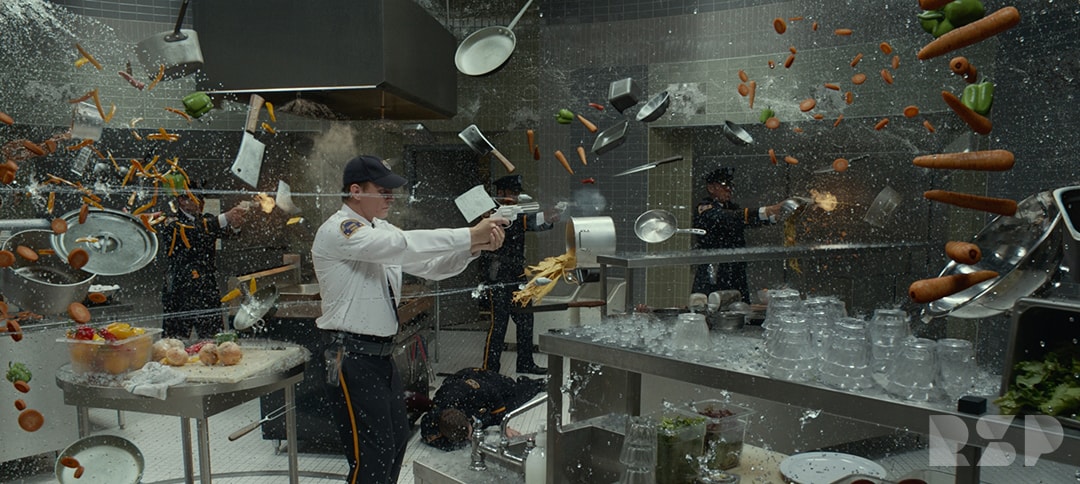 I'm reasonably certain it would take anyone a good day of constantly looping the sequence on the big screen to understand all the work that went into this, they'd still miss a few things.
WHAT IS YOUR MOST MEMORABLE MOMENT WHILE WORKING AT RSP?
Hah, I think I just answered that one. Knowing your team is capable of punching out great work is one thing, watching it all come together is very special indeed.
WHAT DO YOU ENJOY MOST ABOUT WORKING AT RSP?
The teams here and their constant energy and will to succeed and produce magic on the screen for audiences all over the world to enjoy for (I hope) generations to come is something that fuels my batteries every day.
More
14.06.2022

BAZ LUHRMANN'S ELVIS DAZZLES

09.06.2022

The Fuse Group acquires Madrid-based El Ranchito

13.05.2022

RSP delivering Graduate Certificate in FX and Lighting in Brisbane