IF's Rising Talent List for 2023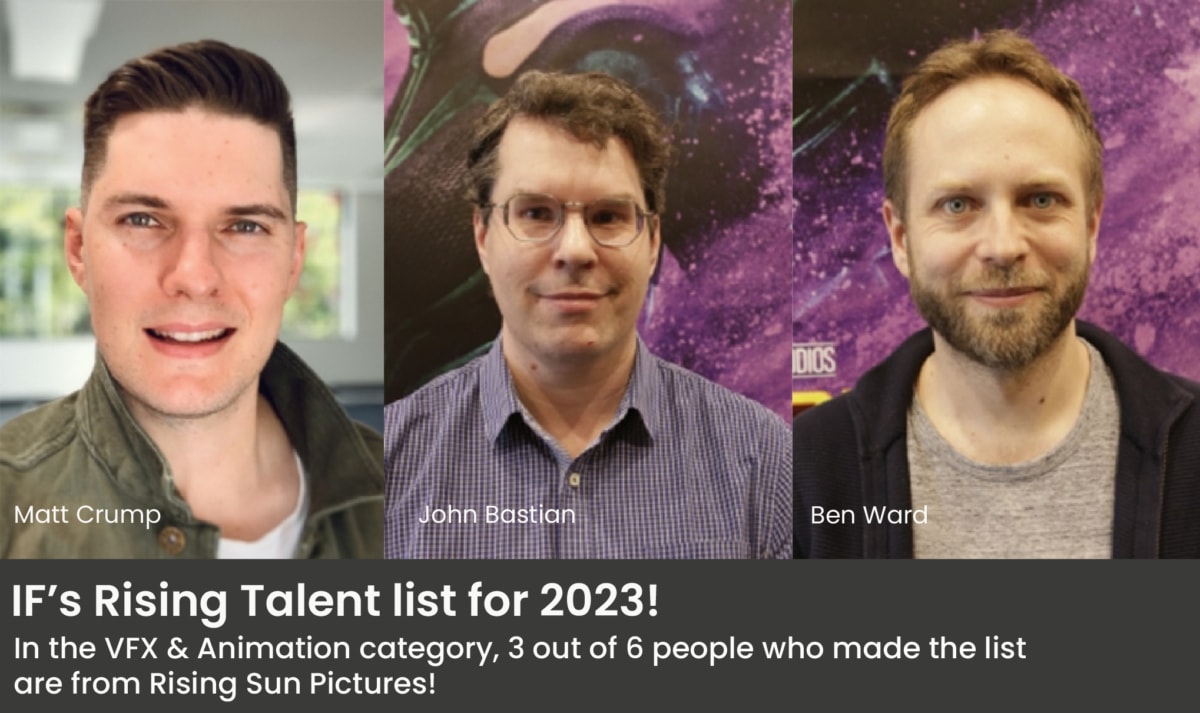 The people who made the list are people IF magazine think the industry needs to sit up and take notice of; the names they think you'll need to know and want to work with in the years ahead. Some faces are relatively new, while others have reached new heights in their careers, moving up the chain into leadership positions where they are making change. For the full list visit IF's Rising Talent List.
Congratulations to RSP's Matt Crump, John Bastian and Ben Ward!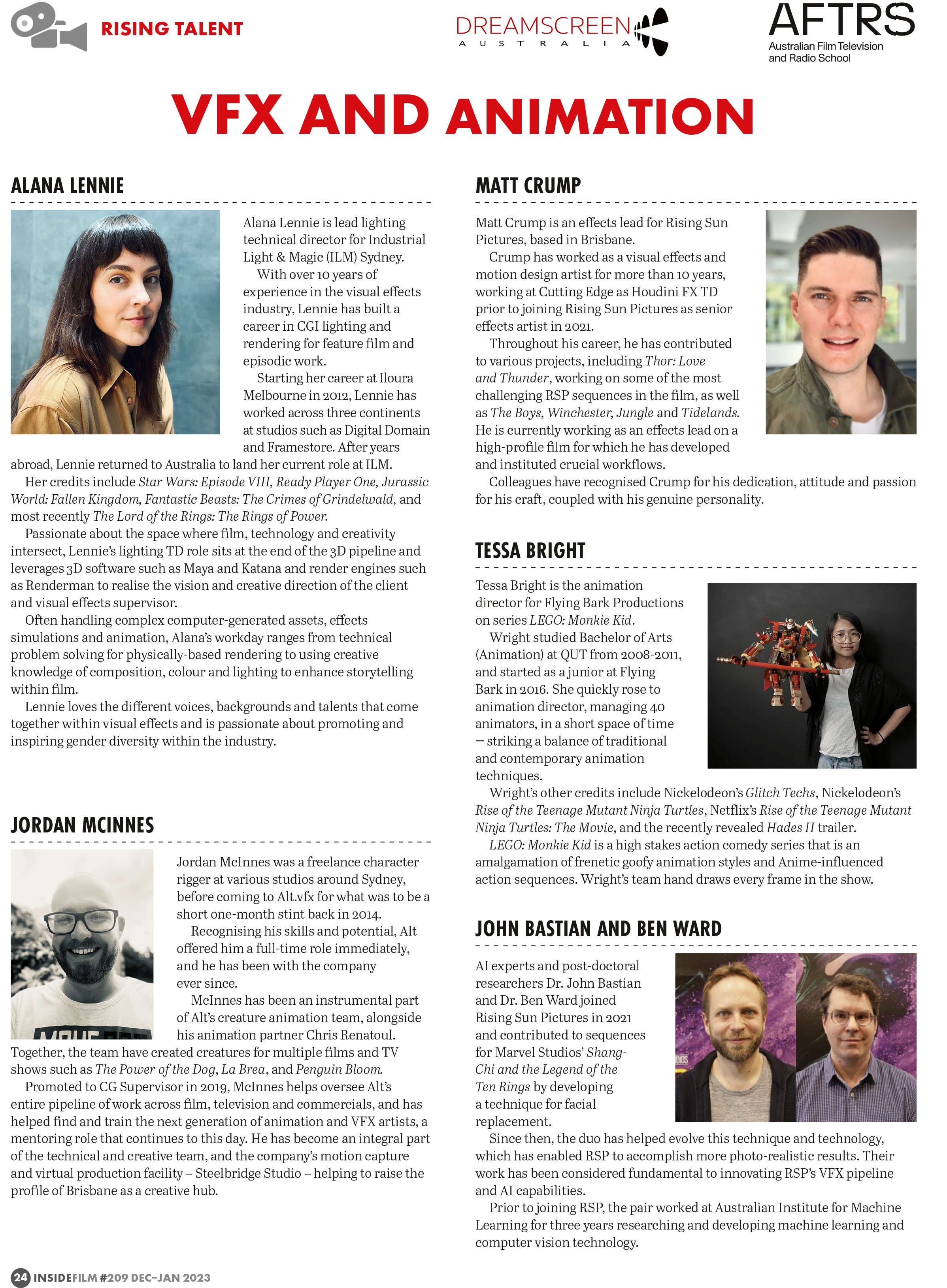 More
22.11.2023

Mother Longlegs vs. Mantleclaw!

05.10.2023

A NEW STATE OF MIND - THE BRIGHT LIGHTS OF ADELAIDE ARE CALLING

26.09.2023

RISING SUN PICTURES RECOGNISED FOR ITS CREATIVE BUSINESS SUCCESS