Rising Sun Pictures Deliver 300 VFX shots for Disney's much anticipated 'Jungle Cruise'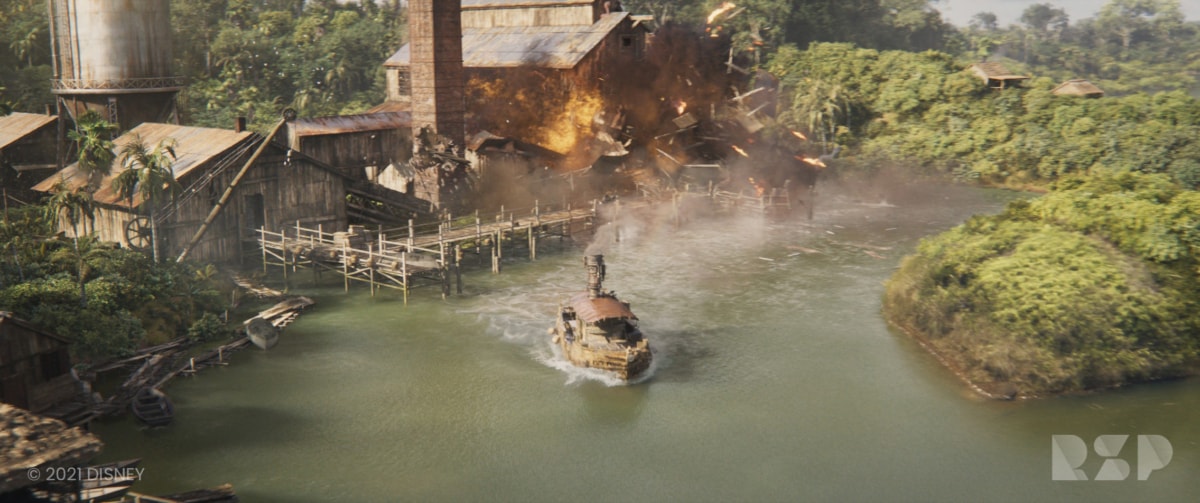 Studio applies its skill in photo-real environments producing stunning recreations of the Amazon rainforest.
Adelaide, South Australia—16 August — Rising Sun Pictures (RSP) recreated huge swaths of Amazon rainforest with photo-real accuracy for Disney's rollicking adventure film Jungle Cruise. The breathtaking jungle environments are used in several scenes in the film, which follows wisecracking skipper Frank Wolff (Dwayne Johnson) and intrepid researcher Lily Houghton (Emily Blunt) as they pilot a rickety river boat upstream in search of an ancient tree with miraculous healing powers. In all, the studio delivered 300 final VFX shots.
Loosely based on the popular Disney theme park ride, Jungle Cruise is a non-stop thriller as Frank and Lily encounter innumerable dangers and supernatural forces with mankind's fate hanging in the balance. The film is directed by Jaume Collet-Serra and the all-star cast includes Edgar Ramirez, Jack Whitehall, Jesse Plemons and Paul Giamatti.
RSP, which previously collaborated with Disney on its 2019 release Dumbo, was brought onto Jungle Cruise for its creative leadership and technical prowess, with proven expertise in creating realistic natural environments and complex effects.
More
13.05.2022

RSP delivering Graduate Certificate in FX and Lighting in Brisbane

12.05.2022

Junior Administration Assistant Traineeship

26.04.2022

Legend of the Australian VFX industry - Tony Clark