staff profile: Anna Hodge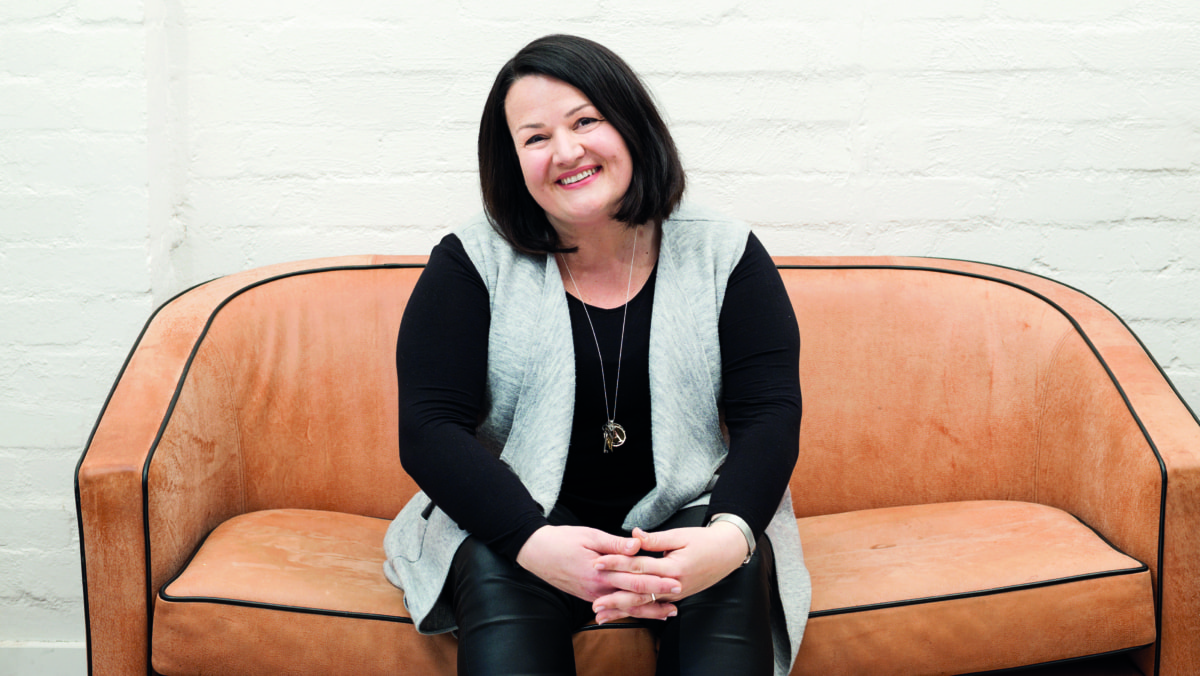 ANNA HODGE - MANAGER TRAINING & EDUCATION
Anna was born in Whyalla but spent most of her life living in Adelaide. She graduated from UniSA with a degree in visual arts, then studied post-graduate education before she taught in secondary schools. A few years later Anna discovered multimedia and 3D at TAFE. This led to working in web design and teaching at Ngapartji Multimedia Centre and Technology School of the Future.  She juggled a few 'digital media' jobs in her earlier days then some part-time work at TAFE, which then lead to a full-time position for 18 years. For the latter part of her time at TAFE, she moved into leadership, senior and principal lecturer roles in the VFX / screen programs. In 2016 Anna embarked upon a new adventure and joined Rising Pictures.
WHAT DO YOU ENJOY MOST ABOUT RSP?
The Team! Everyone is amazing at their job. It's rewarding to be part of such an accomplished set of artists and technicians!
WHAT IS YOUR BIGGEST ACHIEVEMENT IN YOUR ROLE AS EDUCATION MANAGER?
From 2019, RSP will be delivering the 3rd year of the new VFX stream of the UniSA Media Arts degree onsite in our training rooms here at RSP. We're very excited by this and have been working hard to make sure that the content delivered meets both UniSA curriculum standards and also continues to make our graduates employable. It has been a collective team effort.  I am very lucky to work with such passionate artists and instructors that are constantly reviewing what is delivered, and understand that we need to continually improve not just what we do, but how we do it too. As a company, RSP have made education a priority, and as educators we have a responsibility to our students to deliver what they need to be the next generation of desirable VFX employees. RSP Education training, in conjunction with UniSA, comes as a complete package – not just software skills, and this is something to really be proud of!
SINCE ITS INCEPTION, HOW MANY STUDENTS HAVE GONE THROUGH THE COURSES?
Since 2015, we have had around 150 students enrolled through accredited training via the University of South Australia. This number covers both undergraduate and post-graduate studies. We have also had around 200+ students come through our short courses and other training initiatives.
WHO IS YOUR MOST INSPIRATIONAL STUDENT?
Rebecca Bogert. She was a student of mine at TAFE and worked incredibly hard throughout her Advanced Diploma and then Graduate Certificate in Compositing and Tracking at RSP. Becky is a lovely person, an effective team contributor that juggles family and just gets stuff done to a high standard. It was the most wonderful news when I heard that she'd landed at job here at RSP!
WHAT DO YOU ENJOY THE MOST ABOUT WORKING IN THE VFX INDUSTRY?
Being surrounded by an abundance of amazing, world-class talent. Seeing work in development and then on the big screen. I've always loved working in the Creative Industries and VFX is as creative as it can get. The variety of roles, skills and huge team effort that goes into creating something that is visually memorable is an amazing feeling.
WHERE DO YOU SEE THE INDUSTRY GOING IN THE NEXT THREE YEARS?
In VFX:
Deep learning / machine learning. A lot of my knowledge comes from observing some of the research that my husband Sam, who also works in RSP's pipeline department, is currently doing. It's pretty exciting stuff!
In Education:
More options for non-accredited training and flexible and/or online delivery. Greater recognition of skills acquired in the workplace that can count towards qualifications. Full time study isn't an option for everyone. In VFX, technology changes rapidly and industry both follows and drives the changes required. Education needs to also adapt quickly so that graduates remain employable and people can transition into new areas within new fields easily
WHAT DO YOU ENJOY THE MOST ABOUT WORKING AT RSP?
RSP has some of the best VFX artists in the world and aside from producing amazing VFX for movies, they contribute significantly to our education program, for the purpose of making our students employable on both a local and global scale. I also like the diversity and autonomy of my role. The fact that one day I am at my desk and the next I'm presenting to students, getting involved with a new UniSA initiative or collaborative project with industry. There are always exciting things around the corner! It's also a great buzz when I see students leave our training rooms and then you see them working on the production floor or you hear news of them being employed elsewhere. It's the best feeling ever!
TELL US ABOUT YOUR CITY?
Adelaide is a great city as it has everything to offer when it comes to lifestyle. Its affordable, not congested like larger cities and you can be at the beach, hills or wine region really quickly. It's a great place for families too. Culturally, there are a lot of galleries, great talent and festivals that really make the city sparkle!
WHAT INTERESTS YOU?
Travelling abroad. I've been fortunate to visit some amazing places. New Zealand, Croatia, Hungary, Italy, Japan and China in the last few years. I'd like to at some point get back into painting and drawing. I find it quite therapeutic and there is something really nice about getting your hands dirty with paint and charcoal, especially as I am on a computer so much. I also just love catching up with friends, having a drink, a meal and a good laugh, it's good for the soul!
FAVOURITE FOOD TO TAKE TO THE CINEMA
Maltesers, I haven't tried rolling them down the aisle yet!
SOMETHING ABOUT YOURSELF THAT WE DON'T KNOW...
I was a contestant on Wheel of Fortune in the early 90's
FAVOURITE MOVIE
Can I have more than one? Napoleon Dynamite and Charles Bracketts 1959 rendition of "Journey to the Centre of the Earth".
CRAZIEST THING YOU'VE DONE?
Doing pirouettes on the back of a ute with a group of uni friends while it was circling in front of a local pub. We must have looked like complete idiots but we had so much fun. Yes I was a bit silly back in my uni days but that's all part of the deal and transition into adulthood. I'm still transitioning 😉
SUPERPOWER OF CHOICE, AND WHY?
Since childhood, I always wanted to be like Samantha on 'Bewitched'. Click your fingers or wiggle your nose and create magic. The characters, set and costumes on 'Bewitched' always intrigued me. I'd love to send myself back in time and meet characters like Dr Bombay, Aunt Clara, Endora and most of all Gladys and Abner Kravitz. It would be so much fun being on set with them!
IF YOU COULD MEET ANYONE AT ALL, WHO WOULD IT BE?
Davina from Married at First Sight. That girl needs a reality check!
PHOBIA
Heights. Although I am getting better! I managed to do the Sydney Harbour Walk in 2011 and I was ok..
WHAT THE WORLD NEEDS NOW IS....
Slow down and enjoy being in the moment
ADVICE TO ASPIRING ARTISTS
Be passionate and work hard towards your goals. Get out of your comfort zone and take risks. If you believe that you can do it, you will!
More
13.05.2022

RSP delivering Graduate Certificate in FX and Lighting in Brisbane

12.05.2022

Junior Administration Assistant Traineeship

27.04.2022

Passing the Torch