Staff Profile: Jason Scott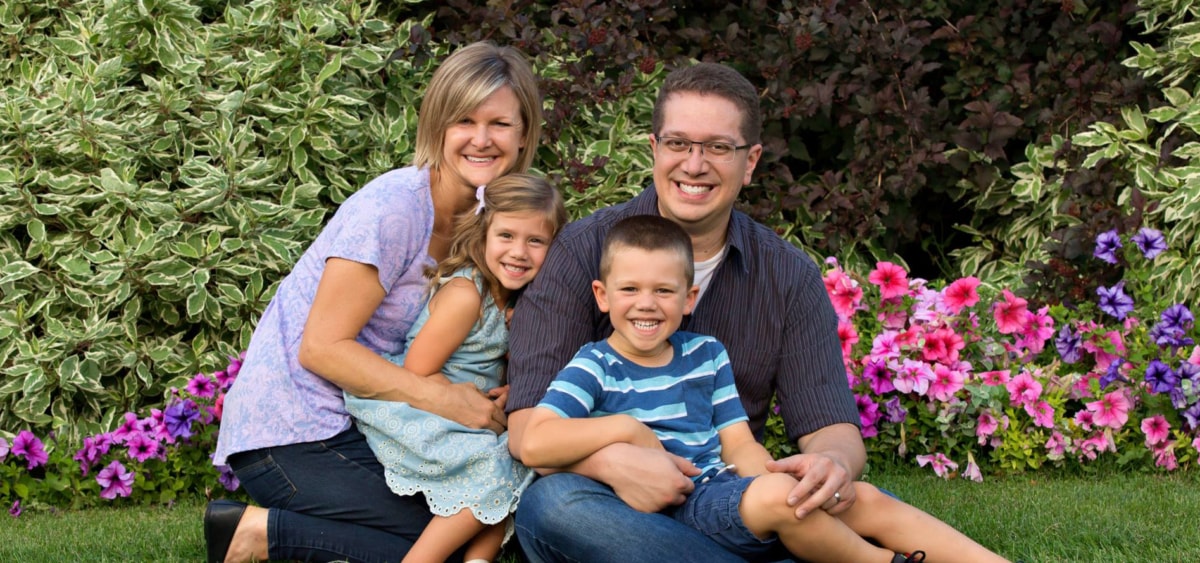 JASON SCOTT - HEAD OF 3D
In the VFX industry, you often move from country to country, and resettling in a new place is a notion that was not foreign to Jason, in fact it was the norm. His unique upbringing started the moment he was born. Jason's father was in the Air Force and while working at the Pentagon, Jasons was born at Andrews Air Force Base Hospital in Maryland.
By the time Jason was 18, he and his younger brother had lived in two countries, six US states, seven houses, and attended eight different schools. In between these moves, Jason spent many hours watching Star Wars. He was first drawn to it because of the unique and interesting story, but by 1994 he started to pay more attention to how the movie was made. This ignited his interest in visual effects, which soon became a passion. He started creating his own stop-motion animations, building models and reading through many Cinefex magazines, learning as much as he could about how to create both special and visual effects and the history behind them. He spent hours at a time dabbling with various computer programs, and became self taught in their use.
Jason attended university where he studied film in addition to computer science, and so it was no surprise that he became president of the SCFX, the Special Effects Organisation! In his spare time Jason would freelance in visual effects. During his time at uni, and for a short time after, Jason worked as an intern at Stan Winston Studio, before being taken on as an employee. His career blossomed from there. He moved to DreamWorks Animation where he worked for two and a half years, then Rhythm & Hues Studio for almost 8 eight years and Method Studios for almost four years, before finally arriving on Australian shores and joining the talented team at Rising Sun Pictures in Adelaide.

WHAT DO YOU DO IN ROLE?
I manage how all 3D work is done at RSP, from processes and procedures to department management, in order to fashion an environment where our artists can be creative, enjoy their jobs, and get home on time. I love it when we are able to create beautiful images that realise a client's vision, on time and under budget.
WHAT MOVIES HAVE YOU WORKED ON?
The Incredible Hulk, Ant-Man, Captain America: Civil War, Doctor Strange, Guardians of the Galaxy, Vol 2, Spider-Man:Homecoming, Thor: Ragnarok, Black Panther, Avengers: Infinity War, Ant-Man and the Wasp, Captain Marvel, X-Men: Days of Future Past, X-Men: The New Mutants, Batman v Superman, Justice League, Aquaman, Deadpool 2, A.I : Artificial Intelligence, Sky Captain and the World of Tomorrow, Madagascar, Over the Hedge, Flushed Away, Shrek the Third, Bee Movie, Kung Fu Panda, Madagascar:Escape 2 Africa, Monsters Vs Aliens, How to Train Your Dragon, The Golden Compass, Yogi Bear, The A-Team, Percy Jackson & the Lightning Thief,Percy Jackson & the Olympians:sea of Monsters, Aliens in the Attic, The Mummy: Tomb of the Drago Emperor, Night at the Museum: Battle of the Smithsonian, Hop, Mr Popper's Penguins, Alvin & the Chipmunks: Chipwrecked, Big Miracle, Snow White & the Huntsman, Seventh Son, Winter's Tale, R.IP.D, Django Unchained, , ......and a few more.
WHAT'S THE MOST CHALLENGING THING YOU'VE FACED IN YOUR ROLE?
Uniting ~500 artists in 4 separate offices (across 3 countries and 3 timezones) to use the same pipeline and systems in order to share work across an entire company—and then continually working with supervisors, leads, and artists to improve all of our workflows.
WHAT CHANGES WOULD YOU LIKE TO SEE IN THE INDUSTRY?
I'd like to see more diversity—we could benefit from more voices, especially from women, across every facet of our industry.
WHAT DO YOU ENJOY THE MOST ABOUT WORKING IN THE VFX INDUSTRY?
I love the constant variety. I love to learn about new things, and it's exciting to be able to work on so many different projects, - on one project studying foliage growth patterns and on another project learning how gentoo penguins lay eggs. I've also found people in VFX have such a wide range of interests, so I'm constantly learning about new things from them as well.
FAVOURITE MOVIE YOU HAVE WORKED ON? WHY?
This can be defined in a couple different ways . . . is it a movie I worked on that's also one of my favourites to watch? My favourite experience working on a movie? I'll just cheat and give a couple of favourite experiences:
- A.I.: Artificial Intelligence – the production was super confidential, since Spielberg wanted to honour Kubrick's obsession with secrecy. You were only given concept art for the Mecha you were working on, so you would wander the floor to look at other teams' Mechas, trying to work out the plot . . .
- So many more . . . having Tom Hanks say he'd pay to watch my student film . . . a Japanese TV show pilot where an animator and I got to design shots ourselves . . . an underwater green screen shoot for a Switchfoot music video . . .
WHAT DO YOU ENJOY THE MOST ABOUT WORKING AT RSP?
There are so many talented people who can come together to create such beautiful art, and at a company that wants to prioritise their well-being as much as it can.
WHAT DO YOU ENJOY THE MOST ABOUT LIVING IN ADELAIDE?
Well, it's only been 6 months and we're still figuring out what we like most! But the people have all been fantastic so far, and we do enjoy hiking in the hills.
WHAT ARE YOUR INTERESTS / HOBBIES?
These days, my kids are my hobbies—having fun exploring things they enjoy, exposing them to new experiences, and sharing things with them that I love (and hoping they love it, too! They'd better love Star Wars!)
TELL US SOMETHINGS ABOUT YOURSELF THAT WE DON'T KNOW?
I am half Filipino
I have been finger-printed by the Polish police
I worked for an Iranian rug merchant
I flew in the cockpit of a C-17
I have been extorted by police in Hyderabad, India . . . twice
I served as Tony Jaa's chauffeur ( he is a Thai martial artist, actor, action choreographer, stuntman, director)
I went to high school in Germany
I once stayed awake at night listening to the sound of celebratory gunfire in an Arabic area of Israel
I fed monkeys in Malaysia
I swam in the Dead Sea
I have been married for over a decade to a woman who I first met when I was 2
I have moved my kids to 3 countries already
FAVOURITE MOVIE
No favourite movie, but my top 5 films are:
Star Wars (is it cheating to say the entire franchise as a whole?)
High Fidelity (where the "top 5" reference comes from)
Lawrence of Arabia (which has my favourite movie quotation)
Shakespeare in Love
While You Were Sleeping
(Big Fish and Secondhand Lions as close contenders . . . and yet also so many more . . . I'm not really great at choosing a single favourite . . .)
FAVOURITE DRINK
Almost any kind of sugary soda . . .
CRAZIEST THING YOU HAVE DONE
Sleeping outside in the snow in just a sleeping bag . . . no, wait . . . survival camping with just my clothes and a knife . . . no . . . quitting grad school to jump start my VFX career . . . er . . . assisting in spaying a dog . . . yes, let's go with dog-spaying!
SUPERPOWER OF CHOICE AND WHY
The ability to experience past events without affecting them . . . I'd love to see a variety of moments in history (even my own history) to experience what it would have been like to have been there.
IF YOU COULD MEET ANYONE AT ALL, WHO WOULD IT BE AND WHY?
I've wondered what it would be like if we were able to bring Leonardo da Vinci to the present . . . would he be able to wrap his mind around hundreds of years of innovation? Would you be able to walk him through the evolution of technology from the 1500s to today? Would he consider it magic, or would he be able to understand the extent of human progress?
PHOBIA
That my extensive organising of documents, music, and photos will be lost . . . or that no one will appreciate it!
WHAT THE WORLD NEEDS NOW IS….
For the laws and licensing models for media availability in different countries to catch up with the reality that digital content can be available anywhere in the world.
ADVICE TO ASPIRING ARTISTS
In lots of previous staff profiles,  staff have shared many things I would have, so I encourage you to go back and look at all of them. The only things I would add are:
Learn history—VFX history, film history, etc. It's incredibly helpful to know how things came about or why.
Software is nowhere as important as theory and concepts—you can go to any company and learn different software, but knowing principles is the foundation.
VFX is almost always done in a team, so make sure you work on your communication skills in addition to everything else.
It's not a sign of weakness to ask for help—definitely give things a good initial try by yourself, but it often can waste more time and money by not seeking assistance soon enough.
More
13.05.2022

RSP delivering Graduate Certificate in FX and Lighting in Brisbane

12.05.2022

Junior Administration Assistant Traineeship

27.04.2022

Passing the Torch