staff profile: Kieran Ogden-Brunell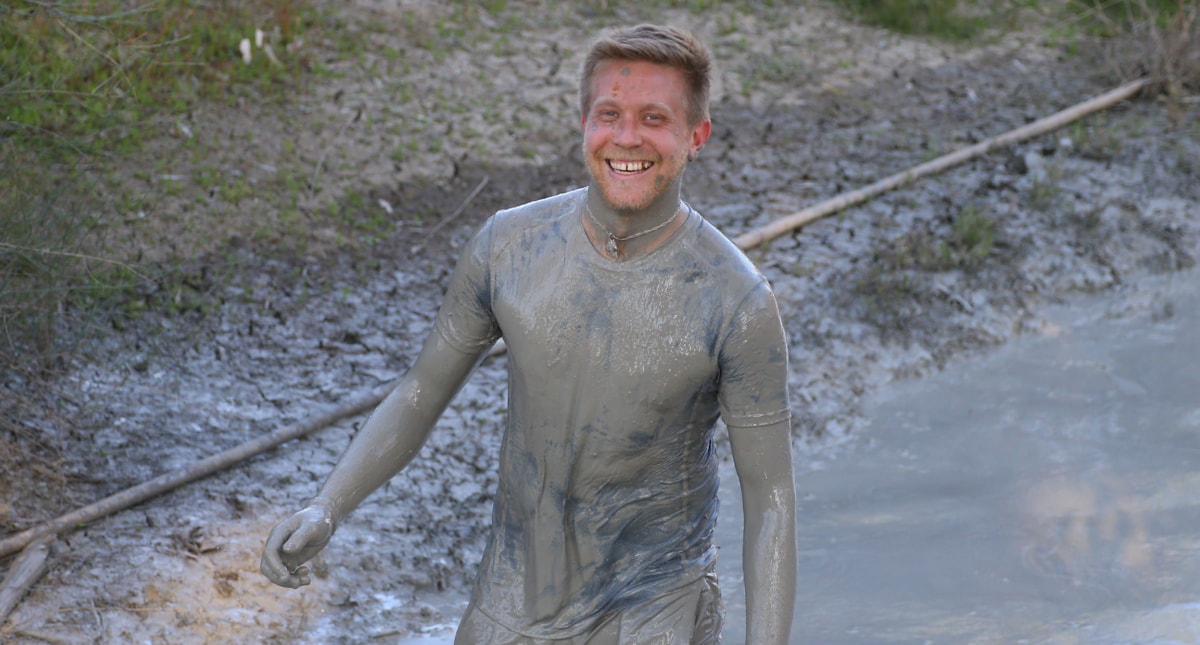 KIERAN OGDEN-BRUNELL - CG SUPERVISOR
Kieran was born in Dubbo, New South Wales. From the age of 4, he was interested in working out how to use the VCR and watching iconic movies such as Star Wars, The Dark Crystal, Labyrinth and The Goonies, and playing them on repeat every weekend! His interest in movies and CGI continued to strengthen in his teen years, where he spent hours playing Nintendo 64 games and watching the Matrix. This fuelled his desire to explore a career in the VFX industry. He was thrust into the world of VFX in 2006 and was fortunate to work in Australia, New Zealand and Singapore at various studios, including Animal Logic, Plastic Wax, Iloura, Luma Pictures, Assembly Ltd and ILM. He made the move to Adelaide in 2015 and joined the crew at Rising Sun Pictures (RSP).
WHAT DO YOU ENJOY MOST ABOUT RSP?
The Team! Everyone is amazing at their job. It's rewarding to be part of such an accomplished set of artists and technicians!
WHAT MOVIES HAVE YOU WORKED ON?
Tomb Raider, Thor: Ragnarok, Thor: Dark World, Logan, X-Men Apocalypse, Warcraft, Guardians of the Galaxy, Captain America: Winter Soldier, Gods of Egypt, I, Frankenstein, Ghost Rider: Spirit of Vengeance & Walking with Dinosaurs
FAVOURITE MOVIE YOU HAVE WORKED ON?
Guardians of the Galaxy & Warcarft
WHAT DO YOU ENJOY THE MOST ABOUT WORKING IN THE VFX INDUSTRY?
The ability to constantly learn new technology, and pushing myself to become better artist. Travel was also something I really enjoyed earlier in my career
WHAT INTERESTS YOU?
Outside of the normal interests like photography, gym, I weirdly love gardening. There's something rewarding about doing something so different to working on a computer like I do most days. It also provides a nice sanctuary to easily escape from work.
TELL US ABOUT YOUR CITY?
The weather is great! It's pretty mild, except for the few hot weeks in summer, and the one coldish week in winter. I also really like the easy going lifestyle of Adelaide. It has some of the best sunsets in Australia, and also some of the best food and wine in the country! I also like how I can call it Radelaide 😉
SOMETHING ABOUT YOURSELF THAT WE DON'T KNOW...
I grew up in a small country town with a population of 800 people! Country boy at heart 🙂
FAVOURITE MOVIES
A hard decision between The Dark Crystal (Skeksis scared the crap out of me – Thanks Mum!) and The Labyrinth (Can't beat David Bowie singing Magic Dance!)
COFFEE OF CHOICE
Latte
CRAZIEST THING YOU'VE DONE?
This question just makes me realise how boring I am to anything that could potentially kill me…. Thanks!
SUPERPOWER OF CHOICE, AND WHY?
Shoot lasers from my eyes – because why not!
IF YOU COULD MEET ANYONE AT ALL, WHO WOULD IT BE?
Not a particular person, but a group I'd love to meet would be the soldiers that protect Rhinos against poachers in South Africa. I find their work incredible and humbling. In our industry we stress, lose sleep over pixels and over other rather trivial things in comparison. This group does something with real consequences, with meaning, with real purpose, and are making a rather impactful positive change to the world. I'd love to understand their drive and passion for doing this!
PHOBIA
Anything that smells bad...just can't even....
WHAT THE WORLD NEEDS NOW IS....
People to just be reasonable. Everything seems to be extraordinarily polarised. While I'm no fence sitter, its possible to have an opposing opinion on a topic, and still understand the opposing view point. Also, more hoverboards, where are our hoverboards!
ADVICE TO ASPIRING ARTISTS
It's a tough slog, but don't give up. Find your strength, and learn to fail fast – experience is just knowing how not to do it the wrong way. Push through, don't stop, and be aware to not get caught up on the small stuff with your work, this can be paralysing - something finished is always better then something only 50% done! Try to stay positive, as a good attitude will get you further then pure skill.
More
13.05.2022

RSP delivering Graduate Certificate in FX and Lighting in Brisbane

12.05.2022

Junior Administration Assistant Traineeship

27.04.2022

Passing the Torch