staff profile: maree friday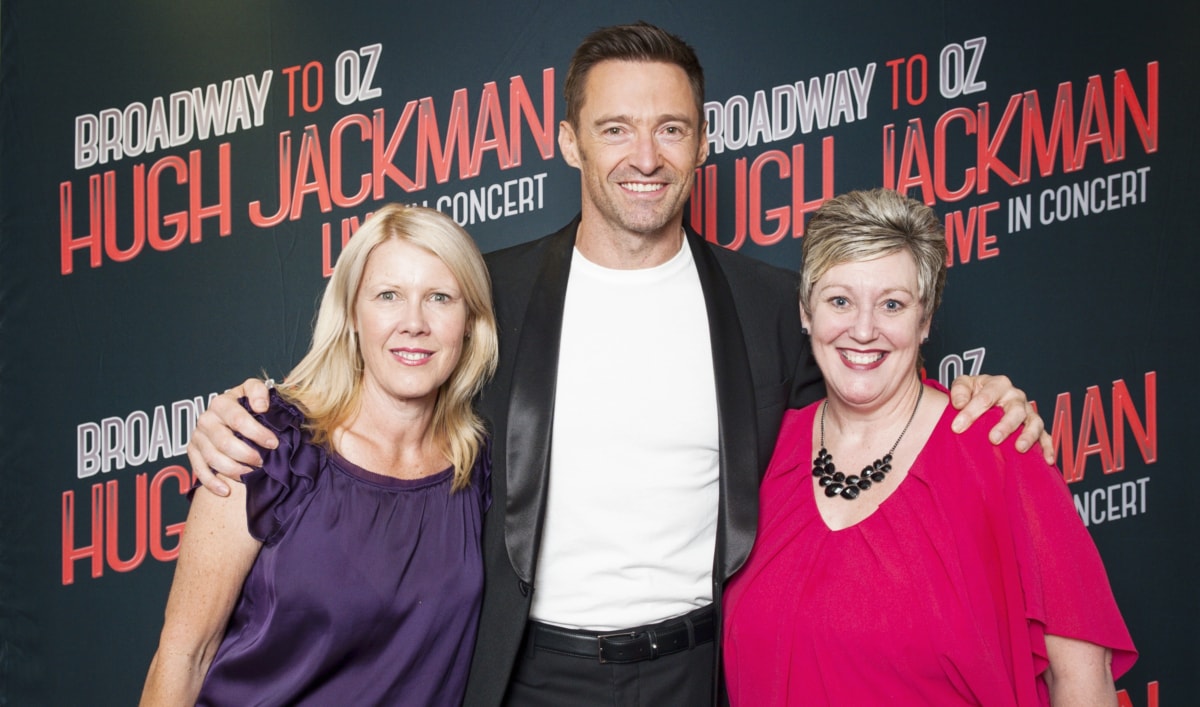 MAREE FRIDAY - EXECUTIVE ASSISTANT |  HEAD OF ADMINISTRATION
Adelaide born and raised, Maree Friday joined Rising Sun Pictures when the company was in its infancy. At the time, RSP had just 20 staff and was based in a small office in Kensington, in Adelaide's east. In the 16 years since then, Maree has ridden the roller coaster of the volatile visual effects world, witnessing the highs of a booming industry and the lows of a global financial crisis.
During Maree's time at RSP, the company has expanded tenfold and relocated twice to accommodate its growing staff numbers. First came the move from Kensington to Gouger Street in the heart of the Adelaide CBD, then a move of just a few blocks to its current location on Pulteney Street.
Maree's extensive experience and knowledge of the business make her a respected and much loved member of the RSP family. She facilitates the proper functioning of the Board, its Directors and the Executive Team, and keeps communication open, helping to make sure that decisions made at this level continue on the path to implementation.
As Head of Administration, Maree is responsible for the development and continuous improvement of office systems and processes. A lady who wears many hats, she also has a Diploma in Human Resource Management, and an element of her role is HR-focussed.
WHAT GROWTH HAVE YOU WITNESSED AT RSP?
I joined RSP when the head count was only 20, now we have grown to over 200 staff! Being part of this successful expansion has been really exciting.
WHAT MAKES YOU MOST PROUD OF WHAT WE DO?
Going to see one of RSP's movies on the big screen and reading the credits.  I feel proud of what we have achieved creatively and as a company as a whole.
WHAT'S THE MOST CHALLENGING THING YOU'VE FACED IN YOUR ROLE?
There isn't one thing I can specifically single out, but overall in the role that I'm in - working closely with the Board and Executives, I need to always remain calm and in control. At times, this can be a personal challenge. I consider myself like a duck, swimming effortlessly on the surface but scrambling like mad under water.
WHAT CHANGES WOULD YOU LIKE TO SEE IN THE INDUSTRY?
To have more sustainable hours for our crew.
FAVOURITE MOVIE RSP HAS WORKED ON?
The Great Gatsby.
WHAT DO YOU ENJOY THE MOST ABOUT WORKING IN THE VFX INDUSTRY?
I'm in awe of how our talented staff are able to create amazing visual effects. From what we receive from the studios, which can be very basic, to what we deliver as the end result, is incredible.  I wish I knew how they got to that point, its like magic!
WHAT DO YOU ENJOY THE MOST ABOUT WORKING AT RSP?
The people. During my time at RSP I have had the pleasure of working closely with many inspirational people and I have learnt a great deal from them. The nature of the industry affords you to work with people from diverse backgrounds.  I've made some wonderful friendships from people all over the world.
WHAT DO YOU ENJOY THE MOST ABOUT LIVING IN ADELAIDE?
Everything is relatively close by. The wonderful wine regions [McLaren Vale, Barossa Valley, Clare Valley, Adelaide Hills], beautiful beaches, great family lifestyle and its relaxed atmosphere. If you haven't been to Adelaide you are missing out on visiting a gem of a place!
WHAT ARE YOUR INTERESTS / HOBBIES?
Outside RSP, I enjoy spending time with my family and entertaining at home. I'm involved in various charity works, most recently assisting with fundraising to assist women and children who have been subjected to domestic violence.
TELL US SOMETHING ABOUT YOURSELF THAT WE DON'T KNOW?
Have I told you that I've met Hugh Jackman? Oops, yes everybody at RSP would know that!
Many years ago, when Adelaide hosted the Formula One Grand Prix, I ended up in the pitts after the race. I met [the late] Ayrton Senna and Nelson Piquet. Lets just say it was very "racy" . . . .
FAVOURITE MOVIE
Oh too hard to pick, but I love Pretty Woman – people tell me that my husband, Paul looks like Richard Gere.
FAVOURITE DRINK
I enjoy an iced coffee complete with ice-cream and whipped cream , d-e-l-i-c-o-u-s!
I'm also partial to a glass of bubbles 🙂
CRAZIEST THING YOU HAVE DONE
Filed something not alphabetically.
SUPERPOWER OF CHOICE AND WHY
Be invisible. I prefer to pass unnoticed.
IF YOU COULD MEET ANYONE AT ALL, WHO WOULD IT BE AND WHY?
Meryl Streep. Such an acclaimed actor. A wonderful role model.
PHOBIA
Reptiles . . . . In particular lizards. Somehow I seem to attract them.
WHAT THE WORLD NEEDS NOW IS….
Kindness – being friendly, generous and considerate to others.
ADVICE TO ASPIRING ARTISTS
Create a showreel demonstrating your best work and keep it up to date.
More
13.05.2022

RSP delivering Graduate Certificate in FX and Lighting in Brisbane

12.05.2022

Junior Administration Assistant Traineeship

27.04.2022

Passing the Torch