Staff Profile: Roberto Velio Genito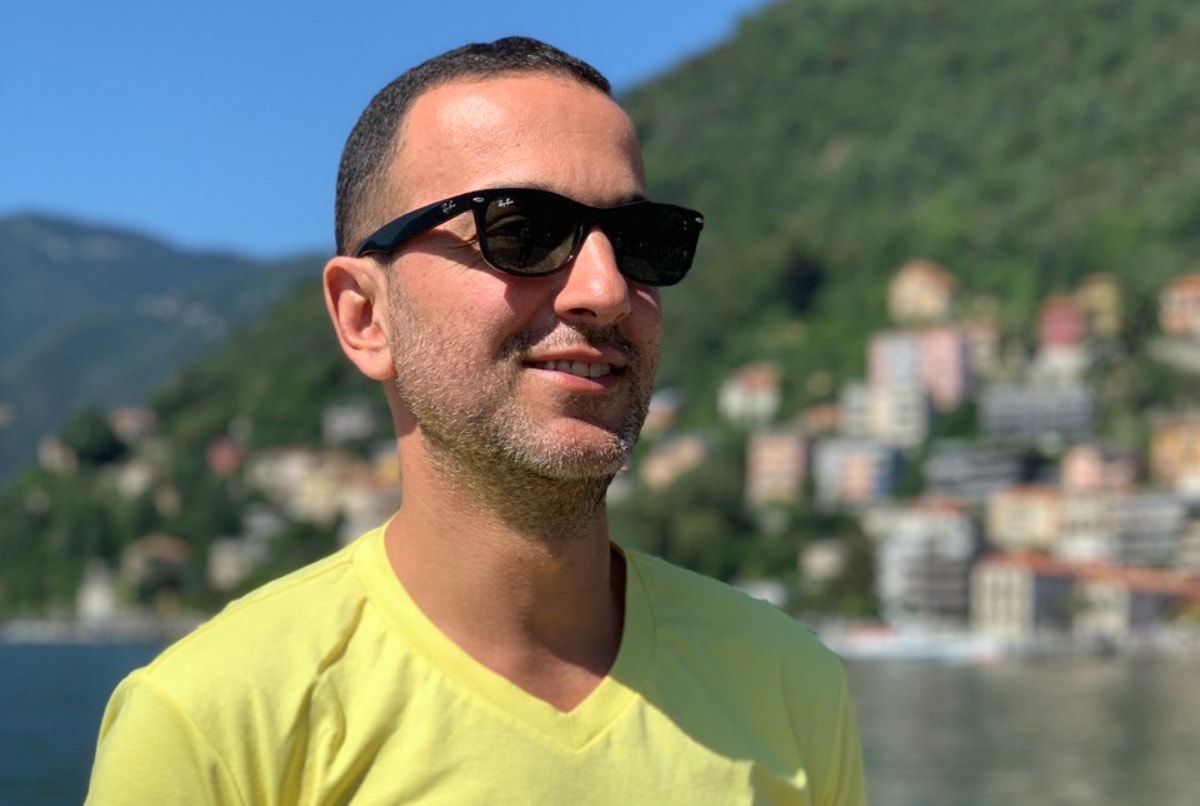 ROBERTO VELIO GENITO - LAYOUT ARTIST
To be successful you need to be humble. Be hungry. Be the hardest working in the room, says Hollywood superstar Dwayne 'Rock' Johnson.  RSP's Roberto is living proof that these are the simplest yet hardest ingredients for success.
Heading back in time, to a suburban house in Adelaide, a young boy created a replica layout of his family home for his primary school project. Impressed by his skills, and great attention to detail, Roberto's parents agreed that he would make a fine architect one day.  And so his journey began. For work experience in high school, he completed a placement at an architects' firm and following school he completed an architectural drafting course at TAFE. Roberto was hired almost immediately upon graduation, and for the next 2 years worked at a local architect firm.
Always reaching for the stars, Roberto wanted to expand the offerings of the company and introduce architectural visualisation (creating virtual walk-throughs of houses). So he enrolled at 'True Life Creations' to learn these skills. Unfortunately, his employer didn't share his vision for this innovative offering. His thirst for learning continued and he completed a Character Studio course in 3Ds Max. At this time, the movie 'Shrek' was released. Watching in awe, Roberto decided at that moment he want to replicate that magic! He rang local studios to speak with working artists to find out what courses they'd undertaken.
His career took a dramatic turn. He quit his full-time job and started working at Foodland while he studied again full-time. Two years later, he completed an Advanced Diploma in Screen. Always eager to learn, Roberto would find free rigs and software online and play with them to advance his skills.
Now he was hungry for success as an artist. He read online about a studio in LA that was creating a CG movie. He emailed them a number of times, but never heard back, so he  started calling them. After contacting them every two weeks for six months to see how the project was tracking, they requested to see his showreel and then offered him a four month internship. It was there that he met an artist, Kevin Koch, who had worked on Shrek. As this was the movie that inspired Roberto to join the industry, and changed his life, Kevin became his mentor.
He returned to Adelaide upon completing the internship and once more began working at Foodland. Three weeks later he applied, and was accepted, for a job at Photon VFX on the Gold Coast. When he completed his contract, he and four other artists moved to Auckland in New Zealand and worked at a small studio for twelve months. Working in this role he realised he did not know as much about animation as he would like. He returned to Adelaide and enrolled in an Animation Mentor program online. Again, he went back to Foodland while he studied. Upon completing the course, he and his family travelled to San Francisco for his graduation.
When he returned to Adelaide, he applied at Dr D Studios VFX, in Sydney. He was offered the job and went to work on Happy Feet. The project finished and he applied for a job at Luma in Melbourne which was just starting up. Over 800 artists applied and Roberto was one of only twelve who secured a job at the new studio. He remained there for three years, but when his dad passed away he decided to move back to Adelaide to be close to his family.
Not long after being back in Adelaide, RSP reached out to Roberto to see if he was available to work. That was almost four years ago, and Roberto remains a very valued member of the RSP family.
WHAT DO YOU DO IN YOUR ROLE?
In my role I create CG cameras and place 3D geometry into shots.
WHAT MOVIES HAVE YOU WORKED ON?
Thor: Ragnarok, Tomb Raider, Peter Rabbit, The eight Hundred, XXX, Game of Thrones, The Predator, Captain America - Winter Soldier, Deadpool, Guardians of the Galaxy, Thor: Dark World, Antman, Happy Feet Two, Logan, X-Men: Apocalypse. I worked in a variety of roles including animation, motion editor, paint & roto and layout.
WHAT'S THE MOST CHALLENGING TASK YOU'VE FACED?
Tracking! I'm still waiting for someone to create a button so shots can be tracked automatically!
WHAT CHANGES WOULD YOU LIKE YO SEE IN THE INDUSTRY?
Less politics and snakes.
WHAT DO YOU ENJOY THE MOST ABOUT WORKING IN THE VFX INDUSTRY?
The friends you make.
FAVOURITE MOVIE YOU HAVE WORKED ON?
Logan - I always wanted to work on Wolverine and a Hugh Jackman movie. ….. Hugh I am ready to replace you now.
WHAT DO YOU ENJOY THE MOST ABOUT WORKING AT RSP?
The location, the team of people here - and we have the best GM in the industry (no jokes) Tony always is up for a chat and is an open book about the happenings at RSP. The industry needs more people like Tony.
WHAT DO YOU ENJOY THE MOST ABOUT LIVING IN ADELAIDE?
My family and friends.
WHAT ARE YOUR INTERESTS / HOBBIES?
Bike riding, gym, yoga, coffee, food, coffee, travel, coffee, being outdoors, did I mention coffee?
TELL US SOMETHINGS ABOUT YOURSELF THAT WE DON'T KNOW?
My 2018 New Year's resolution was not to drink alcohol for a year.....it's almost 2 years and I still have not had a drink... I like a change!
FAVOURITE MOVIE
Rocky.
FAVOURITE DRINK
Coffee.
CRAZIEST THING YOU HAVE DONE
Drove a Ferrari in Maranello, Italy.
SUPERPOWER OF CHOICE AND WHY
Wolverine claws... they can come in handy
IF YOU COULD MEET ANYONE AT ALL, WHO WOULD IT BE AND WHY?
Paul Stanley...I'm a huge Kiss fan and 19 November cannot come soon enough!
PHOBIA
Snakes
WHAT THE WORLD NEEDS NOW IS….
more coffee.
ADVICE TO ASPIRING ARTISTS
It is not all glitz and glam. To achieve your goals in VFX be prepared to work and make sacrifices and be open to travel for work while you are young. It is rewarding when you achieve.
More
14.06.2022

BAZ LUHRMANN'S ELVIS DAZZLES

09.06.2022

The Fuse Group acquires Madrid-based El Ranchito

13.05.2022

RSP delivering Graduate Certificate in FX and Lighting in Brisbane