Staff Profile: Troy Tobin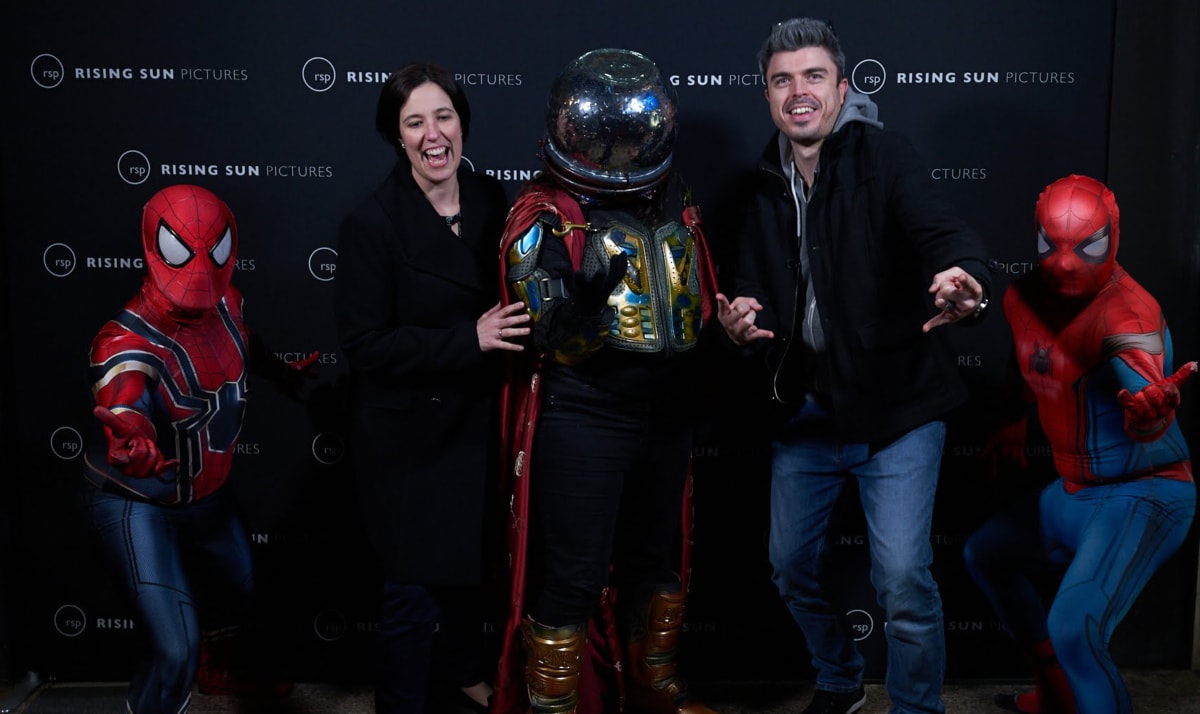 TROY TOBIN - SENIOR DEVELOPER
Troy hails from one of South Australia's most pristine beachside towns Wallaroo, where beautiful crystal clear aqua water meets the warm white sandy beaches. As a kid growing up in an Australian country town, sport is part of your DNA, and Troy is no exception. He played in the town's basketball, tennis, golf and football teams, winning awards in several sports. He also played backyard cricket (but he could never get his brothers out, so let's not mention it!). When he wasn't travelling around the Yorke Peninusla playing sport, his time was spent watching movies and playing video games with his brothers.
Troy excelled at school, and in year 12 he was Dux of his high school. Earning an impressive TER score of 99.45, Troy received several university scholarship offers, and left the seaside town behind to start a new chapter of his life in Adelaide. He enrolled in an Electrical Engineering and Physics degree but two years in, decided he enjoyed computer science more than physics and switched degrees. Five years later, Troy graduated from the Adelaide University with a double degree in Bachelor of Engineering (Electrical and Electronic) and Bachelor of Mathematical and Computer Science.
Following uni, Troy worked in several roles, before securing a job as a Senior Software Engineer at another great South Australian company Cohda Wireless, a global leader in connected autonomous vehicles technology.  He loved the role and the experience that it provided, which also gave him the opportunity to visit various parts of the world including Germany and the US. After 6 years of leading a team of developers, he saw a job advertised at Rising Sun Pictures as a Senior Developer and this is where his journey into VFX began. Visual Effects has always interested him: he loves its creativity and how immersive it can make a scene.  Troy claims he doesn't have an artistic bone in his body, so when the opportunity came to get involved in VFX in a way that allowed him to contribute his technical talents, he jumped at it.
Successful with his application, Troy has been an integral member of the RSP family for over a year. He embodies RSP's core values, and in his first year with the company, he won the RSP Team Player Award.
WHAT DO YOU DO IN YOUR ROLE?
I'm involved in developing and maintaining the software of the facility. This is mainly integrating the artistic tools and their interaction with core and back-end systems. Day to day can vary quite a lot, from designing and implementing performance enhancements of back-end systems and databases to debugging motion blur rendering issues. I really enjoy the role as there is always something different to do and I get to be involved in a good portion of the business and workflow.
WHAT MOVIES HAVE YOU WORKED ON?
Animal World, Alita:Battle Angel, and Captain Marvel.
WHAT DO YOU ENJOY THE MOST ABOUT WORKING IN THE VFX INDUSTRY?
The diversity of problems to solve keeps me busy, constantly thinking and adapting. It is allows me to understand and get an appreciation for all steps of the production pipeline. Plus I get to play around with cool digital content creation technology. Additionally, because we support the entire pipeline, I get to meet and work with lots of different and interesting people – and have the occasional laugh 😀
FAVOURITE MOVIE YOU HAVE WORKED ON?
Alita: Battle Angel - simply because it was a cool film visually and it was my first real contribution to a film.
WHAT DO YOU ENJOY THE MOST ABOUT WORKING AT RSP?
The people are great and I get to work closely with all departments, help solve problems and see the software we write get put to use.
WHAT DO YOU ENJOY THE MOST ABOUT LIVING IN ADELAIDE?
It's quiet, but there are lots of things to see and do. It provides a good setting to raise my 2 young children and nothing is too far away. We have the beaches, the hills, and good portion of local breweries.
WHAT ARE YOUR INTERESTS / HOBBIES?
I love spending time with my kids and family – they are hilarious.
I still like to spend time playing computer games, if/when I get time.
I have recently found a bit of a passion for brewing beer too.
TELL US SOMETHINGS ABOUT YOURSELF THAT WE DON'T KNOW?
My hair started going grey when I was 10.
I listen to only one genre of music – Metal m/.
When I was at university I received multiple scholarships to study.
FAVOURITE MOVIE
Predator. Not really sure I need to say anything else, but I will….
Great mix of action, suspense, comedy and classic Arnold.
Favourite genre: Horror!
FAVOURITE DRINK
Good coffee
Beer of choice: IPA
CRAZIEST THING YOU HAVE DONE
I am not a crazy person.
SUPERPOWER OF CHOICE AND WHY
Well my name already follows the trend of many of the great comic book characters;
- Bruce Banner
- Matt Murdoch
- Peter Parker
- Stephen Strange
…
- Troy Tobin
So clearly I already have some sort of super power…. I wonder what it is….
IF YOU COULD MEET ANYONE AT ALL, WHO WOULD IT BE?
There are a few people. Albert Einstein, Neil Armstrong, Shaquille O'Neal, Dwayne Johnson, Al Pacino
PHOBIA
I don't particularly like snakes. And while we're talking about things I don't like... why do centipedes looks so nasty!
WHAT THE WORLD NEEDS NOW IS….
For people to chill out a bit and help each other out.
ADVICE TO ASPIRING ARTISTS
Keep up the good work!
More
13.05.2022

RSP delivering Graduate Certificate in FX and Lighting in Brisbane

12.05.2022

Junior Administration Assistant Traineeship

27.04.2022

Passing the Torch