Rising Sun Pictures Rebuilds Chicago's Cabrini-Green Housing Project for "Candyman"
The studio applies its expertise in photo-real visual effects in delivering more than 100 shots for the modern sequel to the horror classic.
Adelaide, South Australia—September 17, 2021 — Rising Sun Pictures recreated Chicago's iconic Cabrini-Green housing project, exactly as it appeared in 1992, for Candyman, the new horror film from director Nia DaCosta, producer Jordan Peele and MGM. Artists from the studio also provided the film's title character with his trademark hook as part of a package of more than 100 intricately detailed visual effects shots that appear throughout the film.
play
video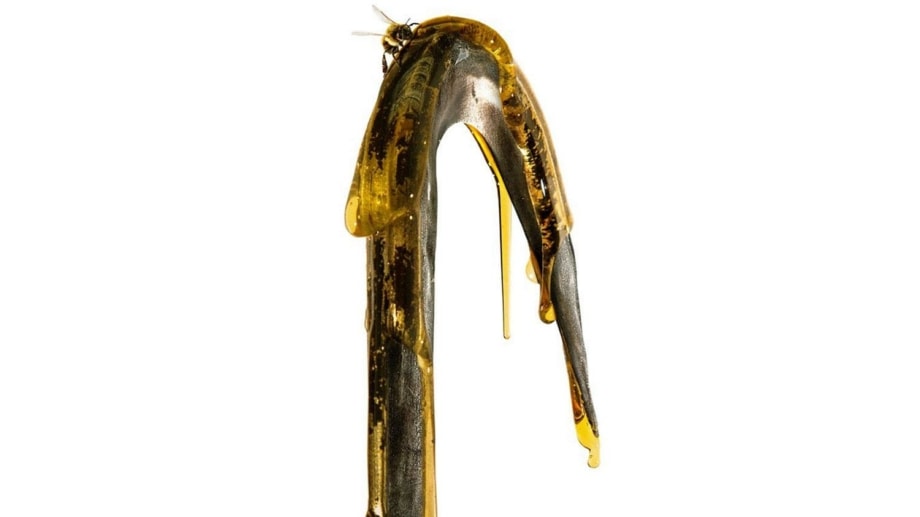 Written by Peele, Win Rosenfeld and Acosta, Candyman is a "spiritual sequel" to the 1992 film of the same name. Based on a Clive Barker story, it centers on a ghostly killer with a hook for a hand who is summoned when someone speaks his name five times into a mirror.
The original film was set in and around Cabrini-Green. The massive public housing project, built in the post-World War II era on Chicago's Near North Side, became a symbol for crime, urban blight and neglect. The new film takes place at the same site, only now the area is gentrified as many of the original structures have been torn-down and replaced by handsome high-rise structures and neat row houses.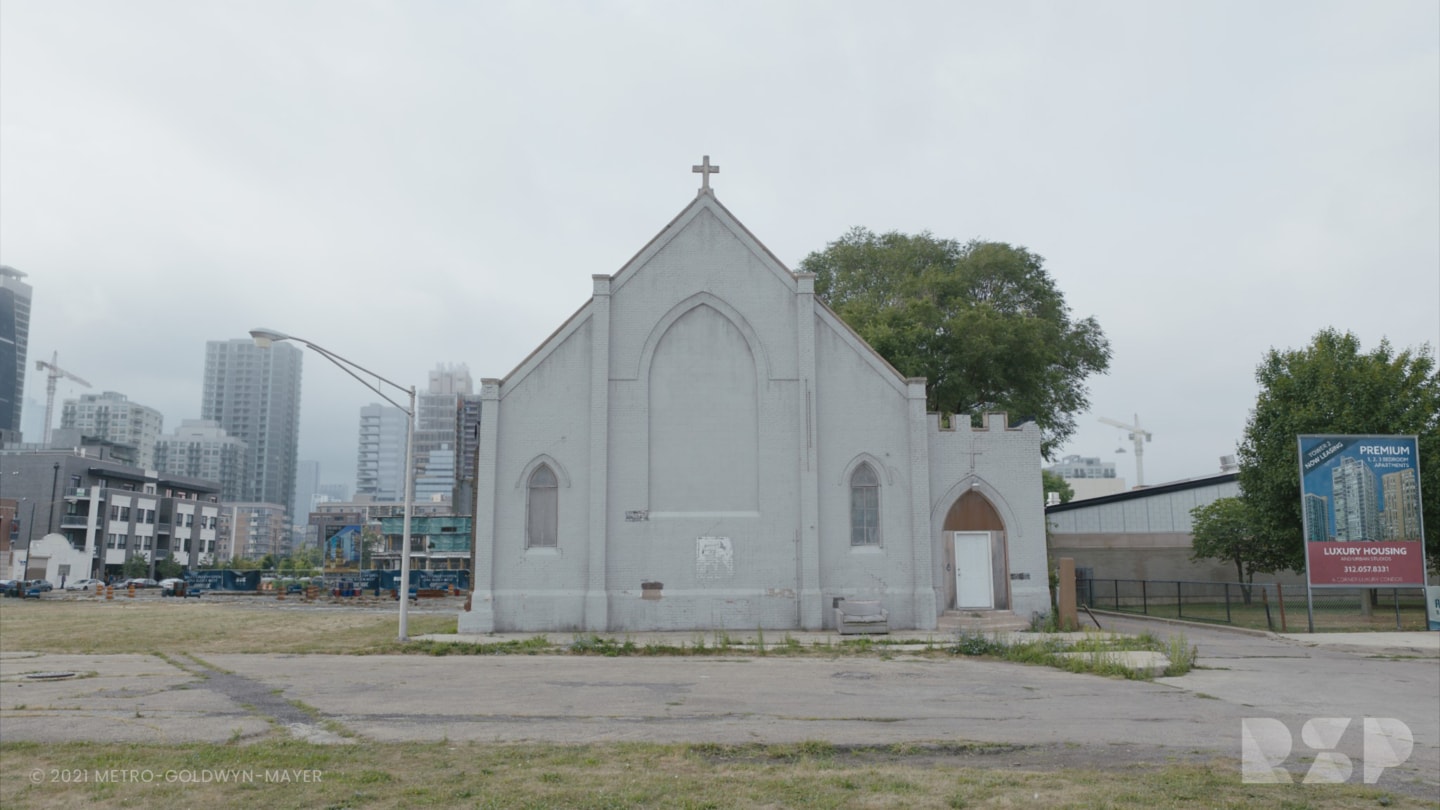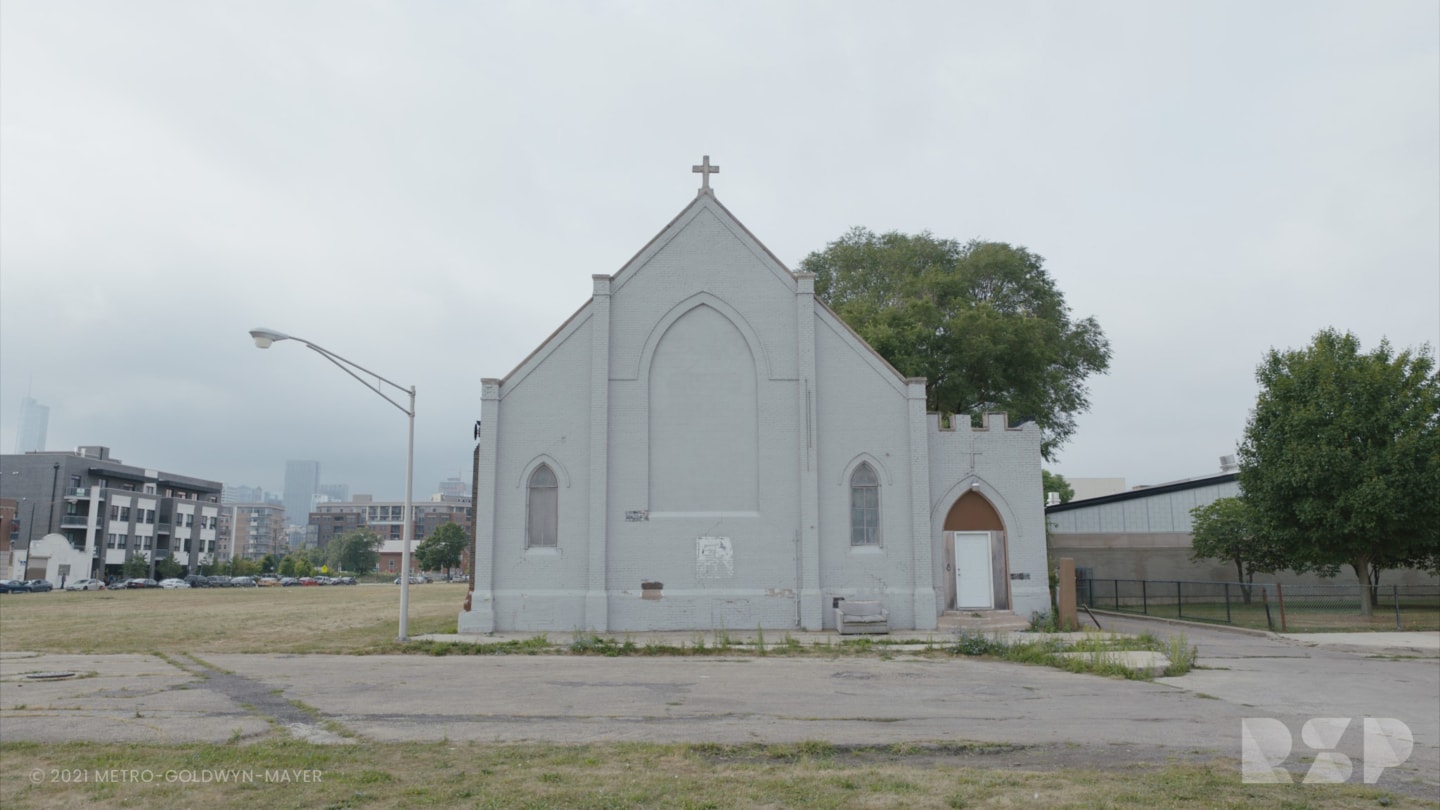 Working under the direction of production Visual Effects Supervisor James McQuaide, Rising Sun Pictures built 3D replicas of Cabrini-Green's now demolished buildings for use in flashback scenes. "Rising Sun Pictures has a reputation for delivering a high level of detail and realism," says General Manager Tony Clark. "VFX supervisor Tim Crosbie, who recreated battle-scarred Shanghai for the acclaimed film The Eight Hundred, was a perfect fit to deliver the Cabrini housing project for Candyman. The result is seamless visual effects that audiences do not question in terms of authenticity. It is always a hallmark for Tim and his team."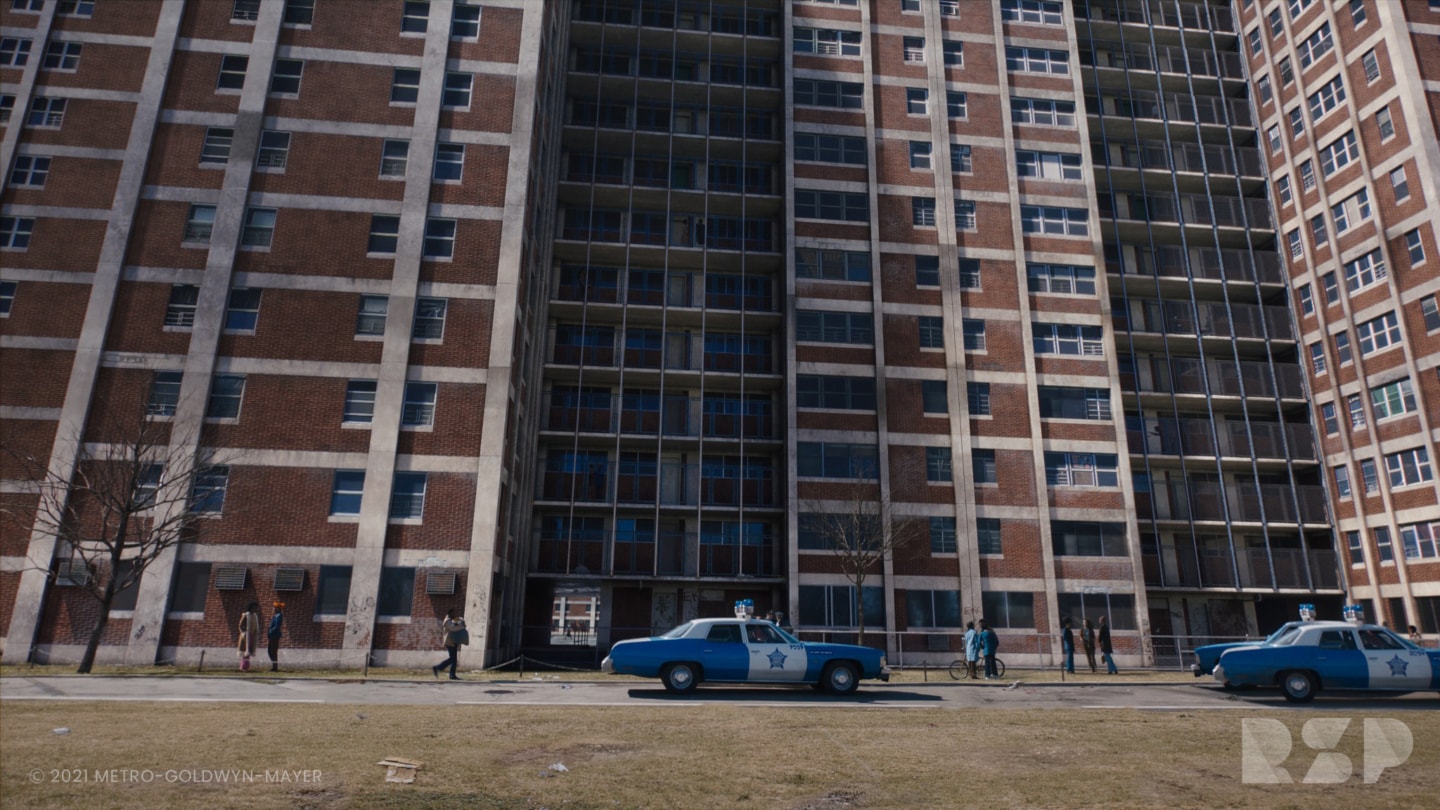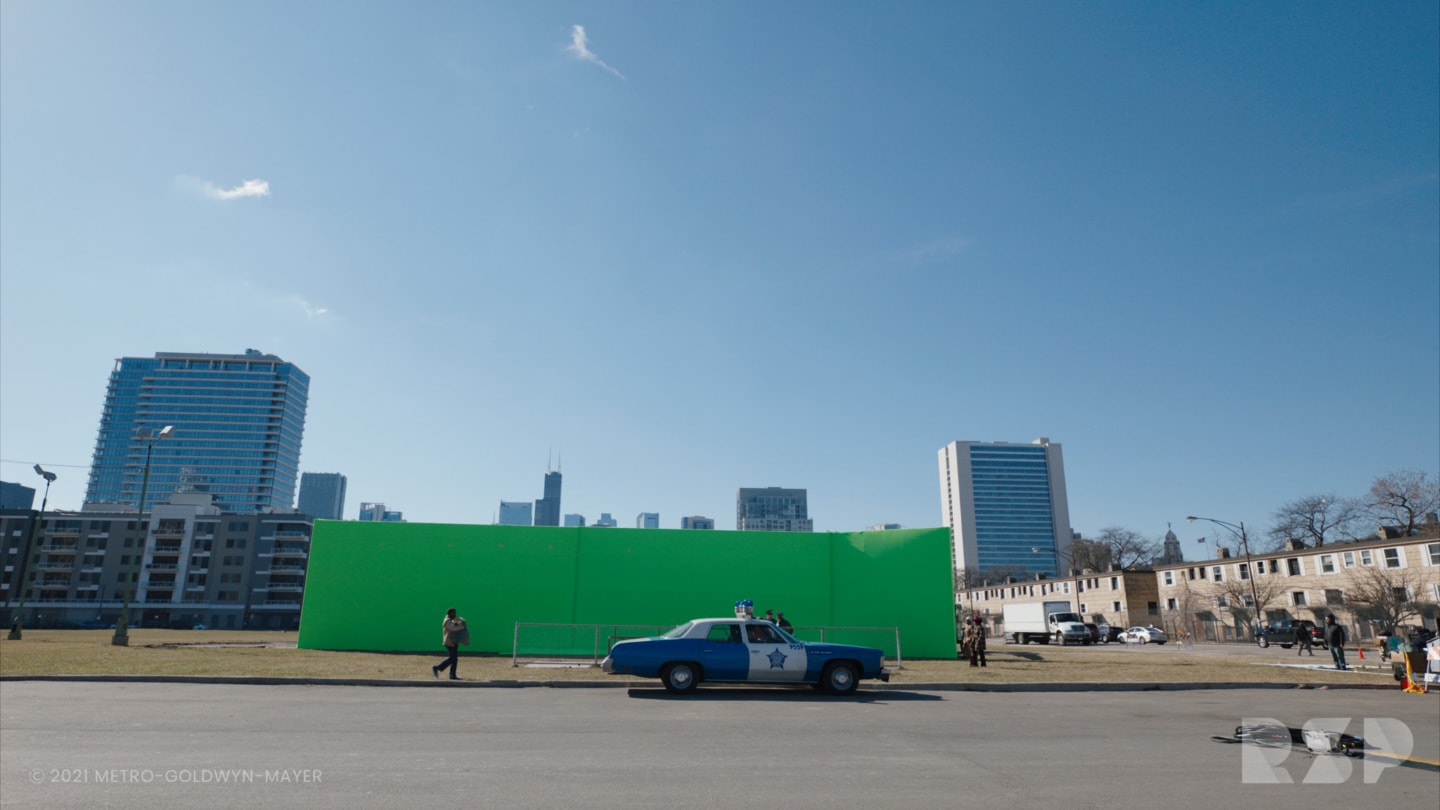 Working from historical photographs and scenes from the original film, artists meticulously recreated the clustered towers familiar to generations of Chicagoans.
"The production built a small location set that we extended to simulate the Towers as they appeared in the '90s," RSP VFX Supervisor, Tim Crosbie.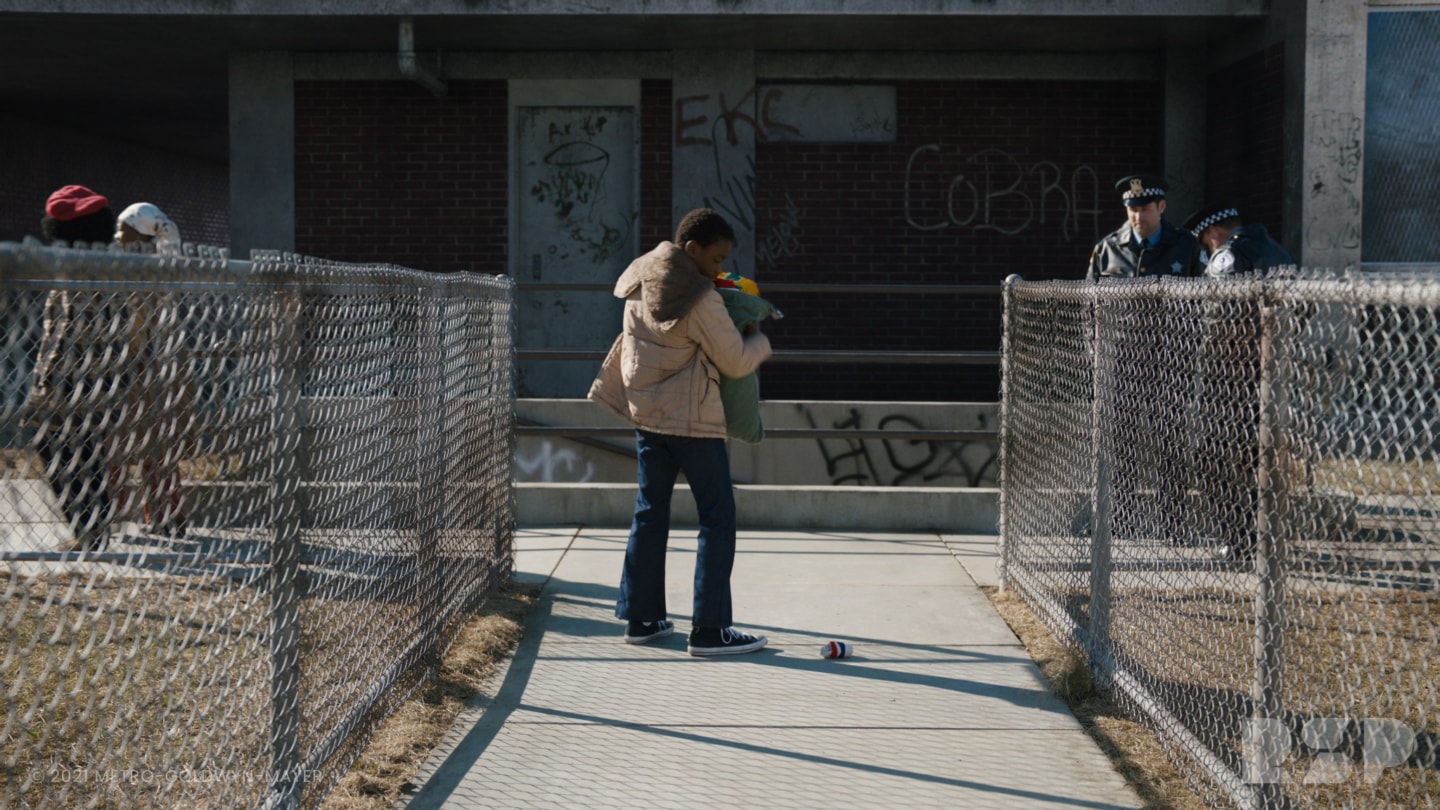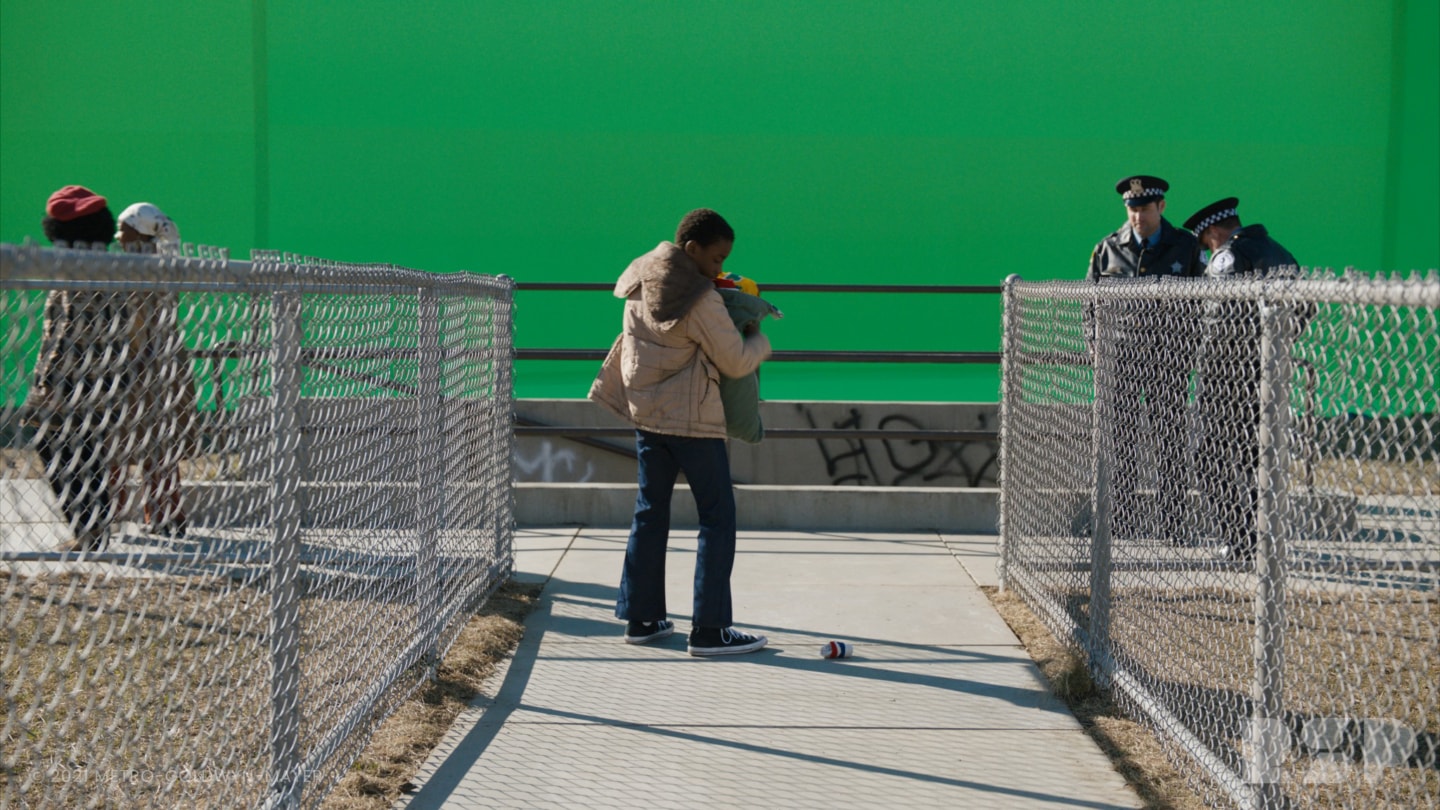 "The set extensions needed to be large as well as detailed to work for wide shots through to mid and close-ups. They also had to be historically accurate and consistent with the original film. That included everything from the smallest architectural artifacts to the specific graffiti on building walls seen in the original movie."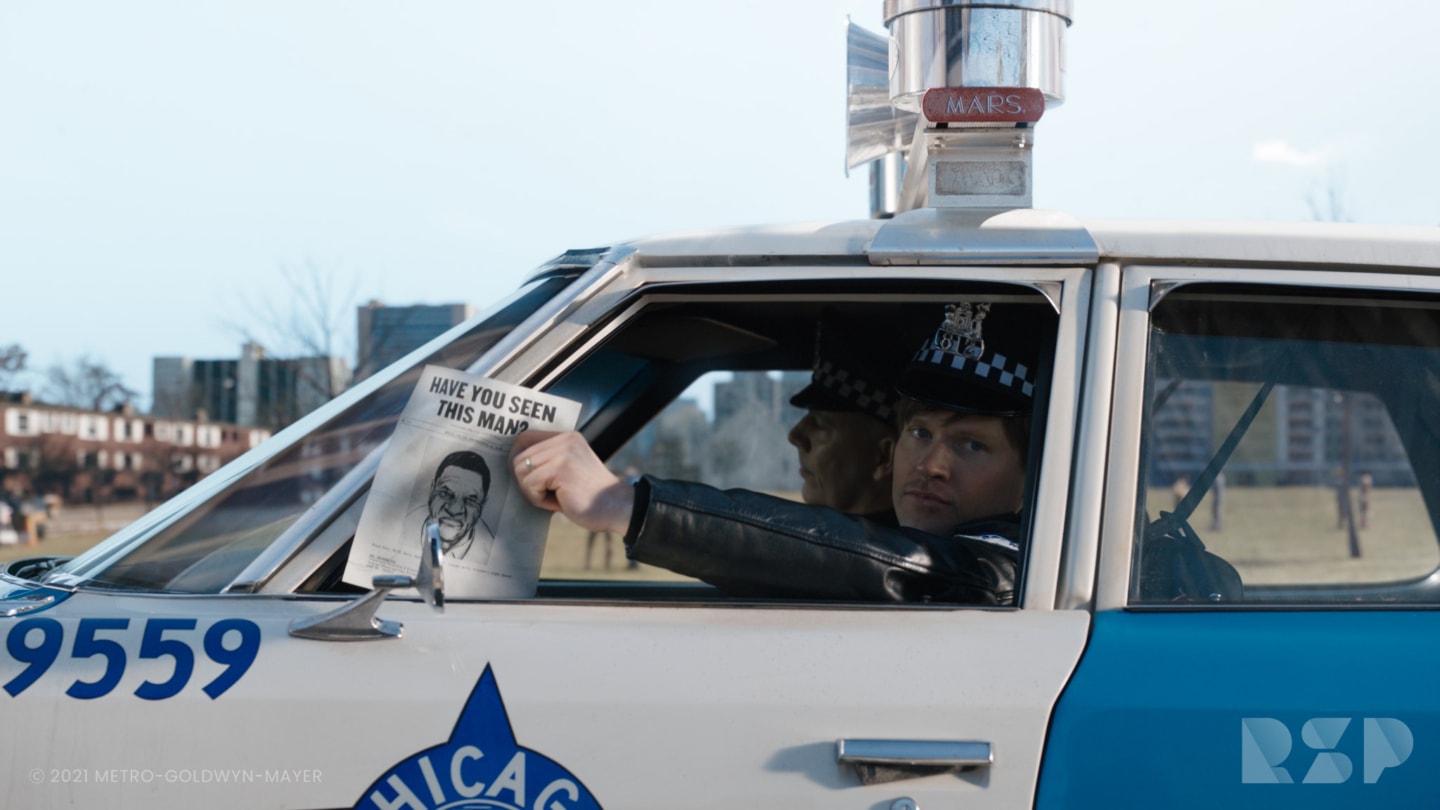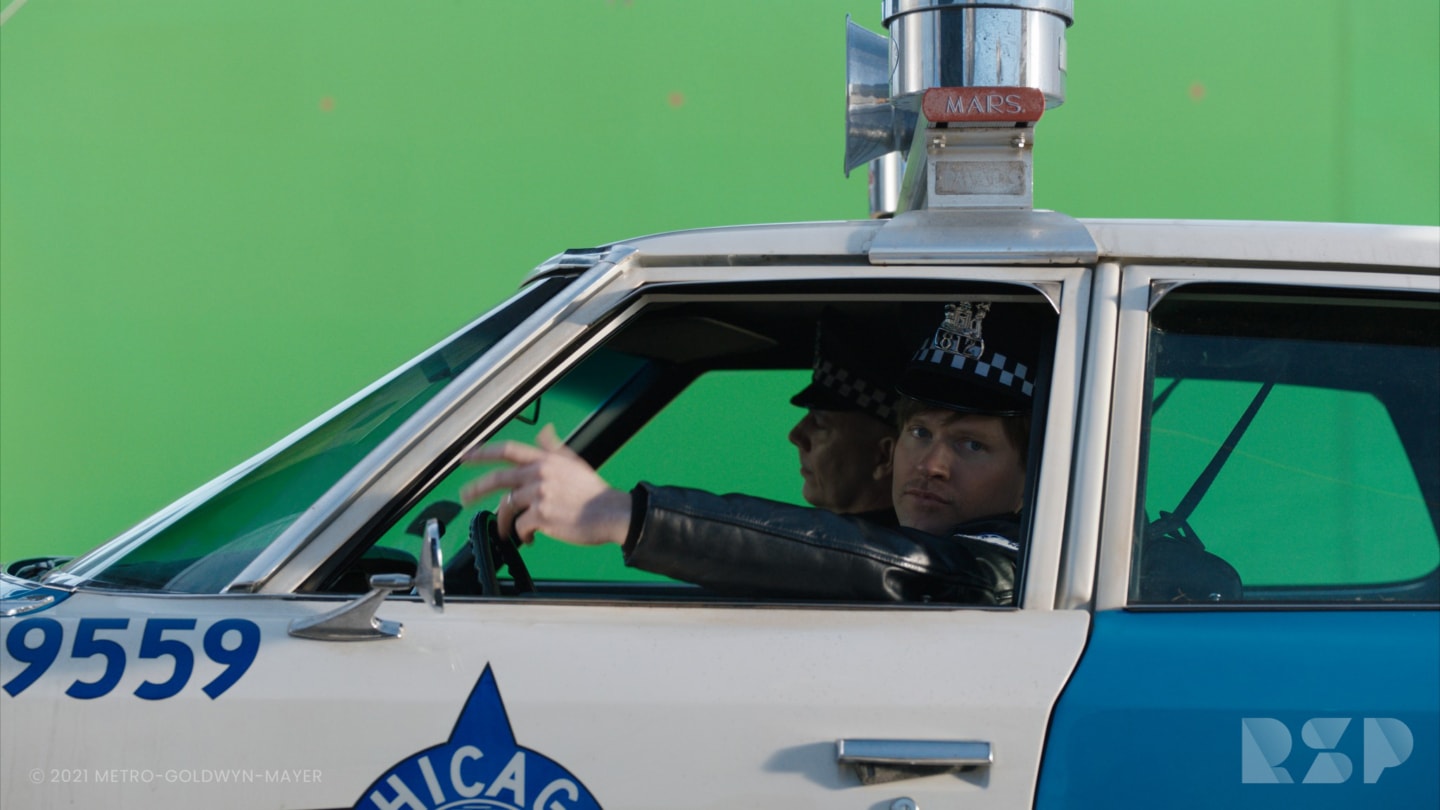 The studio's CG team built the numerous 3D structures and added texture and detail. "Our CG artists spent a lot of time on research to make sure we nailed the look." says 2D Supervisor Guido Wolter.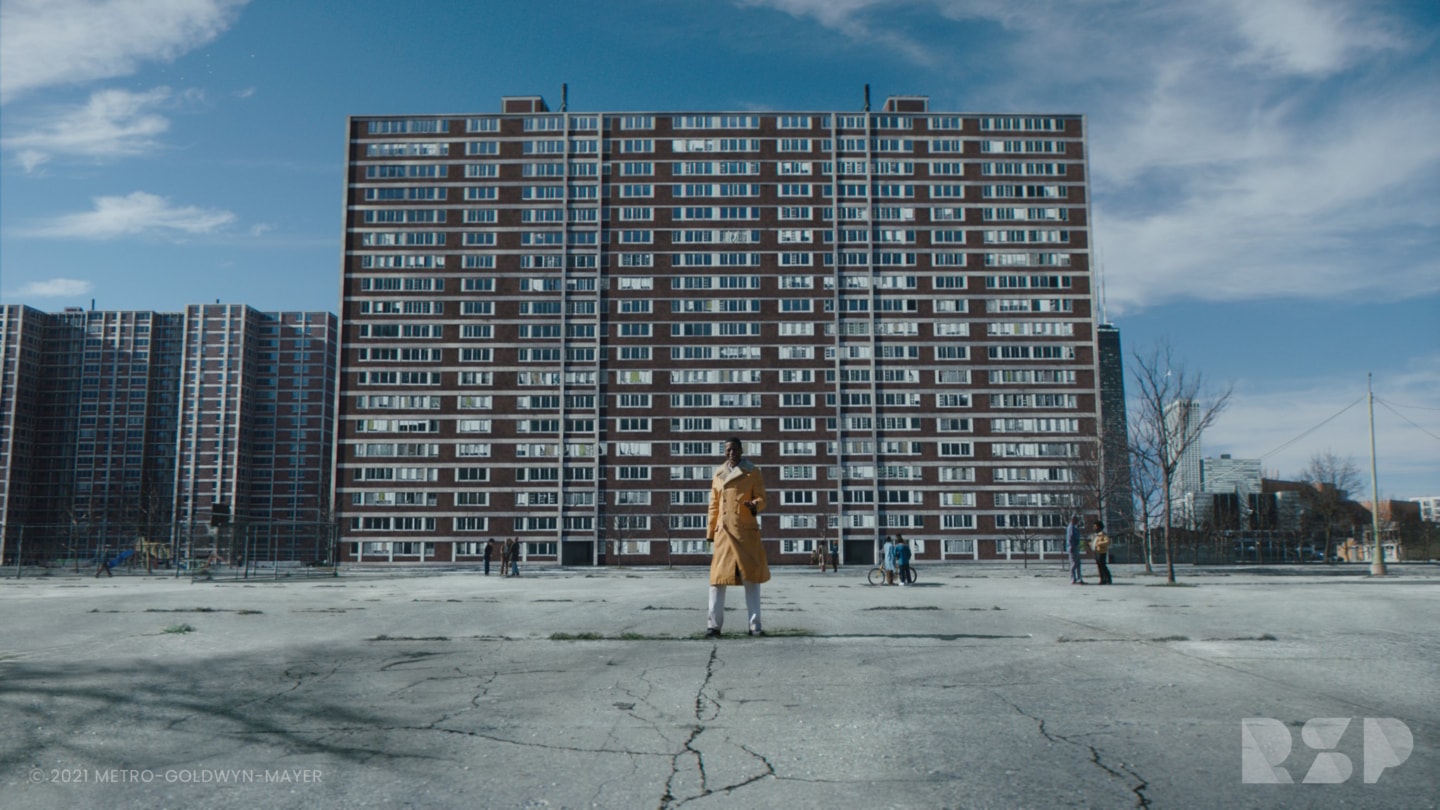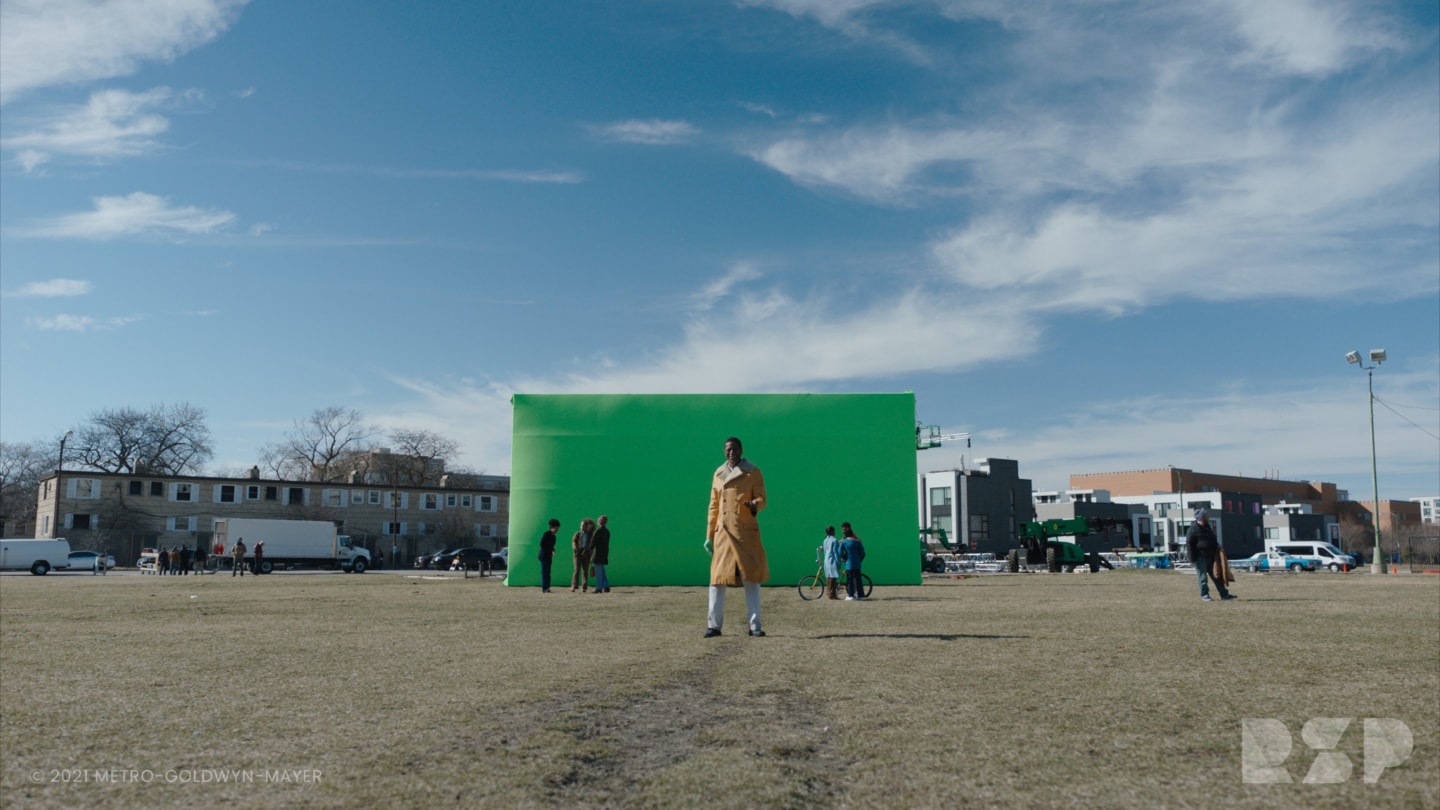 Candyman's hook was similarly challenging, but in a different way. In the original film, actor Tony Todd, who played Candyman, wore a prosthetic device in the form of a bloody stump topped by a jagged hook. In the new film, Todd, who reprises his grisly role, wore a green covering over his hand that RSP's team replaced with a digital element.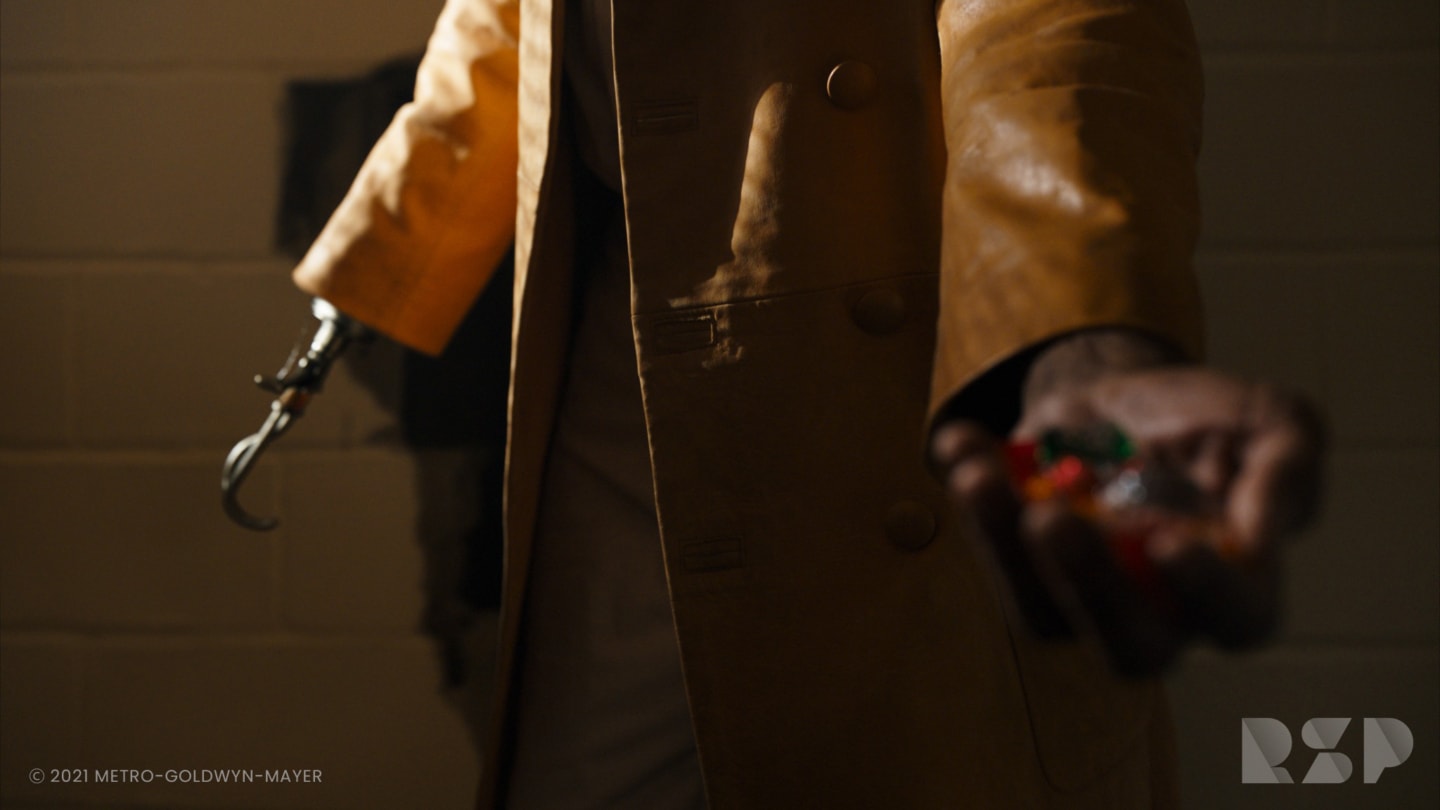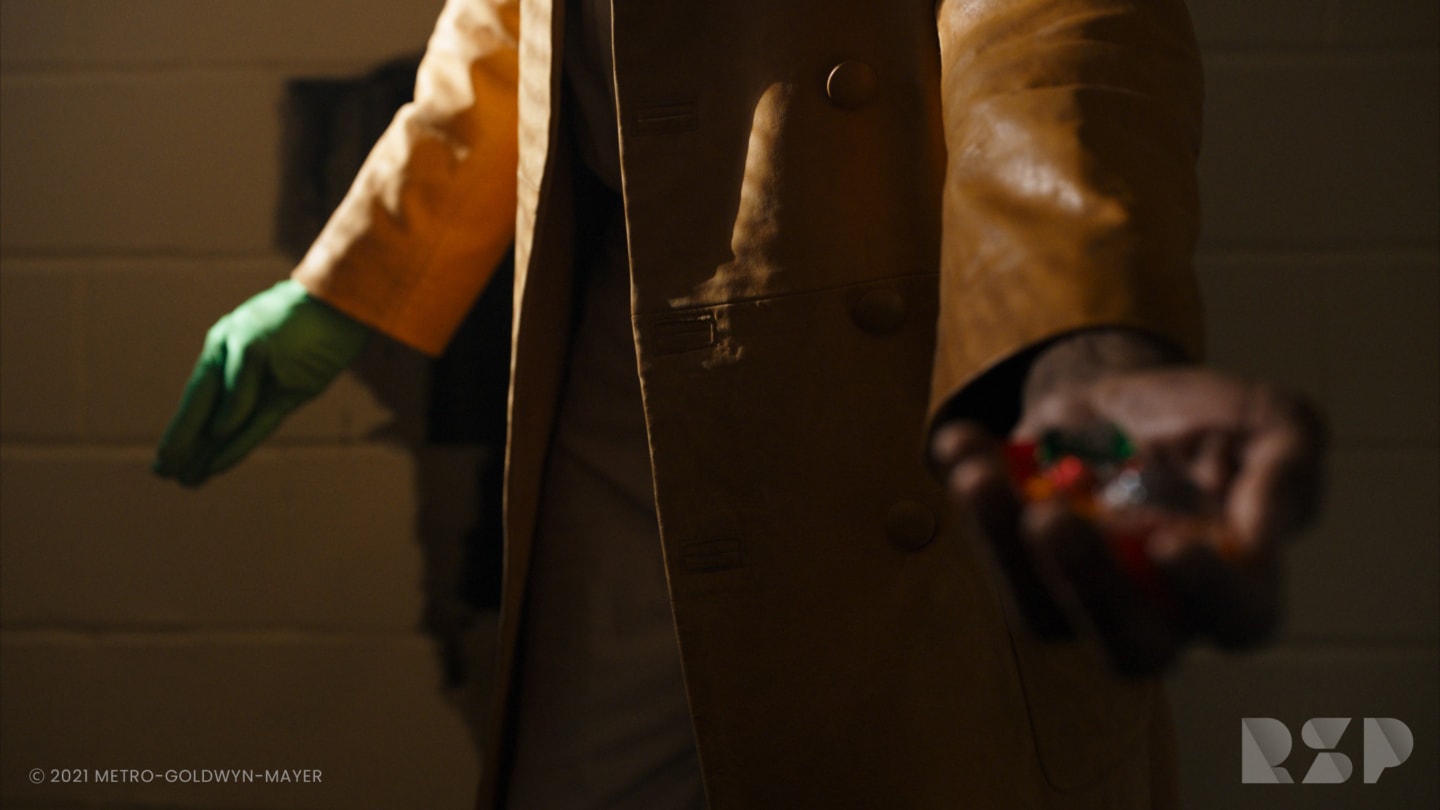 Creating a hook that audiences could accept as real was a complicated task. "It had to be sensibly, visually and practically coherent, and look like it could actually function," explains Wolter. "We used references from the original film and historical images of how hooks were attached to people in the past."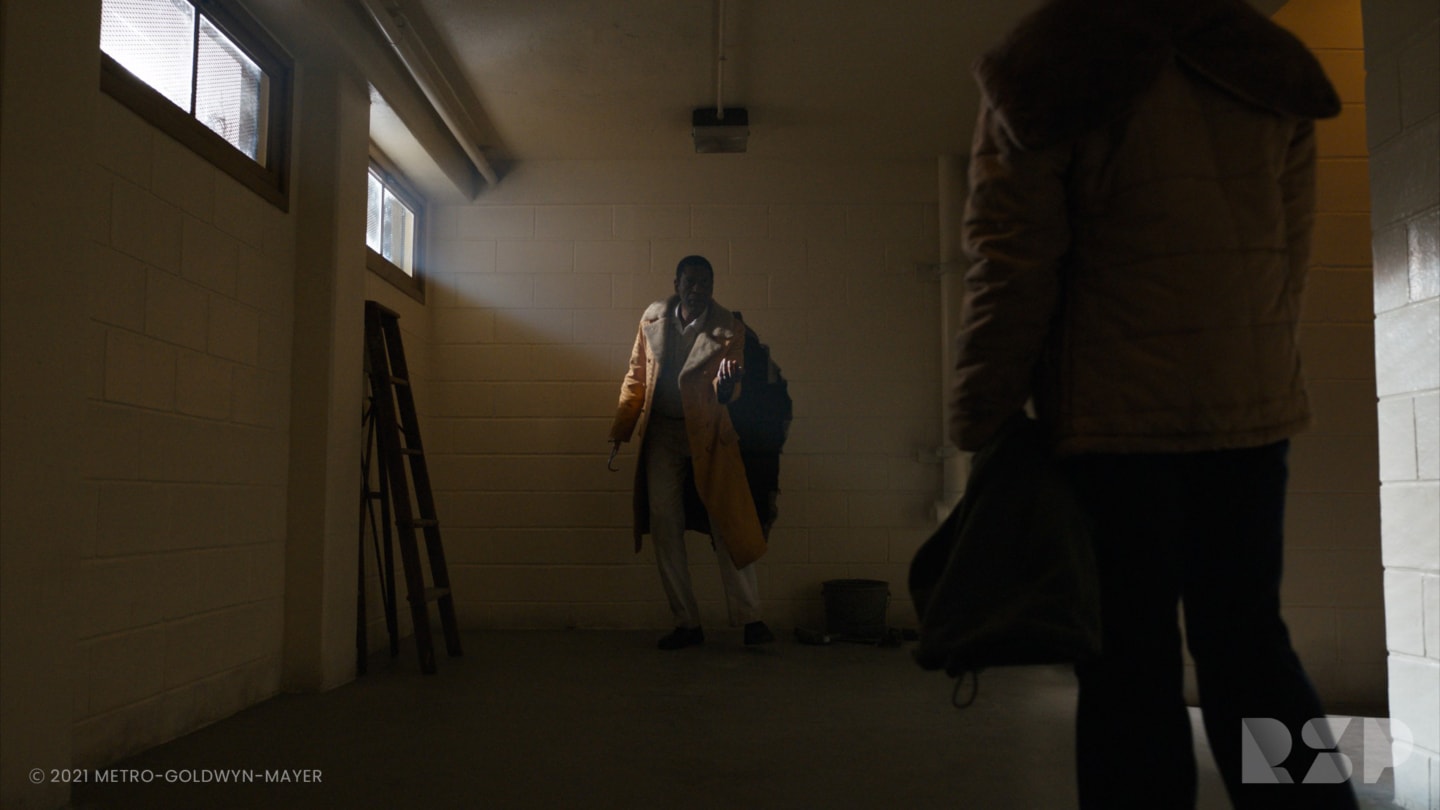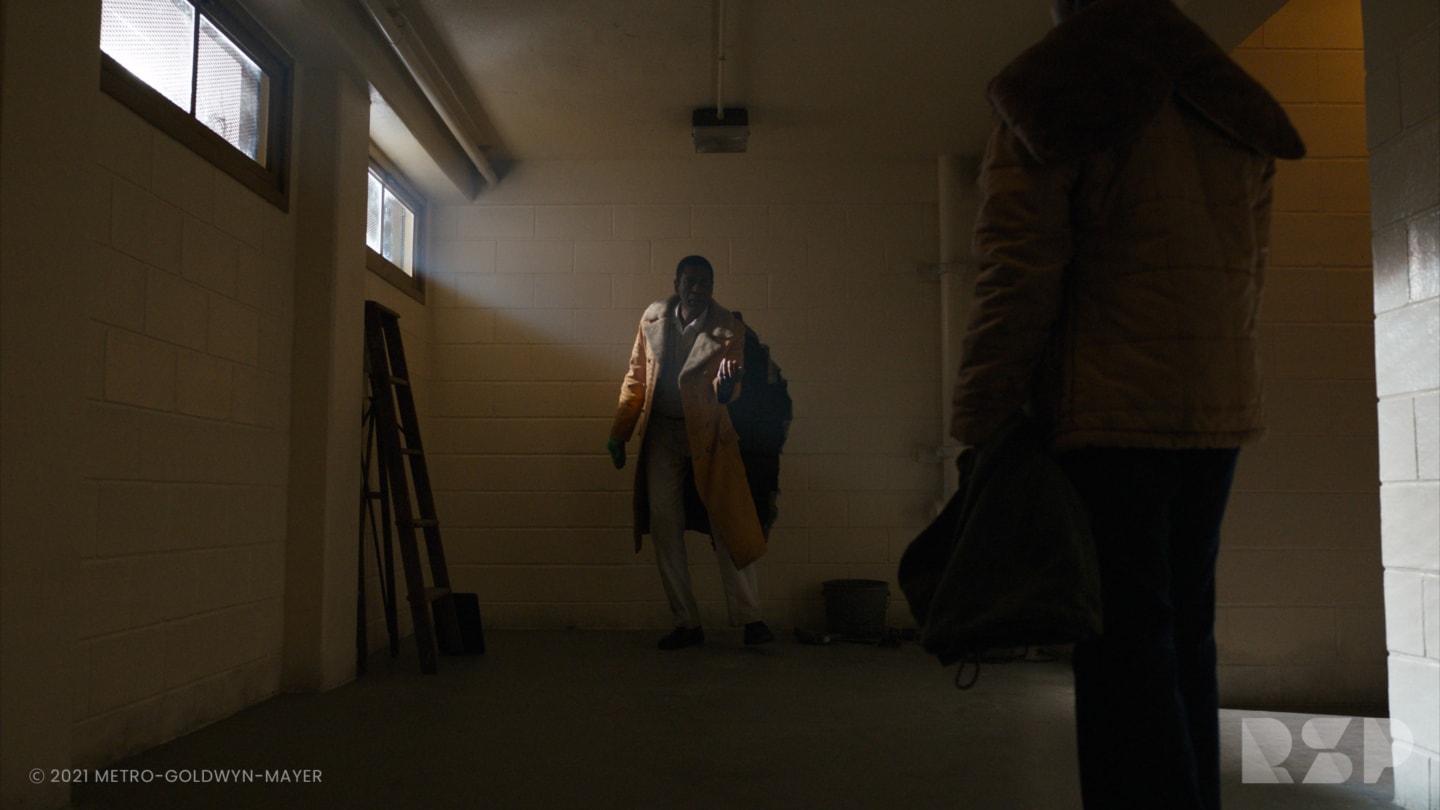 Once the hook was designed and modeled, it had to be tracked to Todd's arm. "We had HDRIs from the set that helped us get the lighting right," Wolter says. "The biggest challenge was removing the actor's real hand and replacing whatever was occluded behind it." Citing a scene where Candyman man raises the hook to his mouth in a shushing gesture, Wolter adds, "To make that shot work, we had to rebuild part of his face because his hand is obviously much larger than the hook."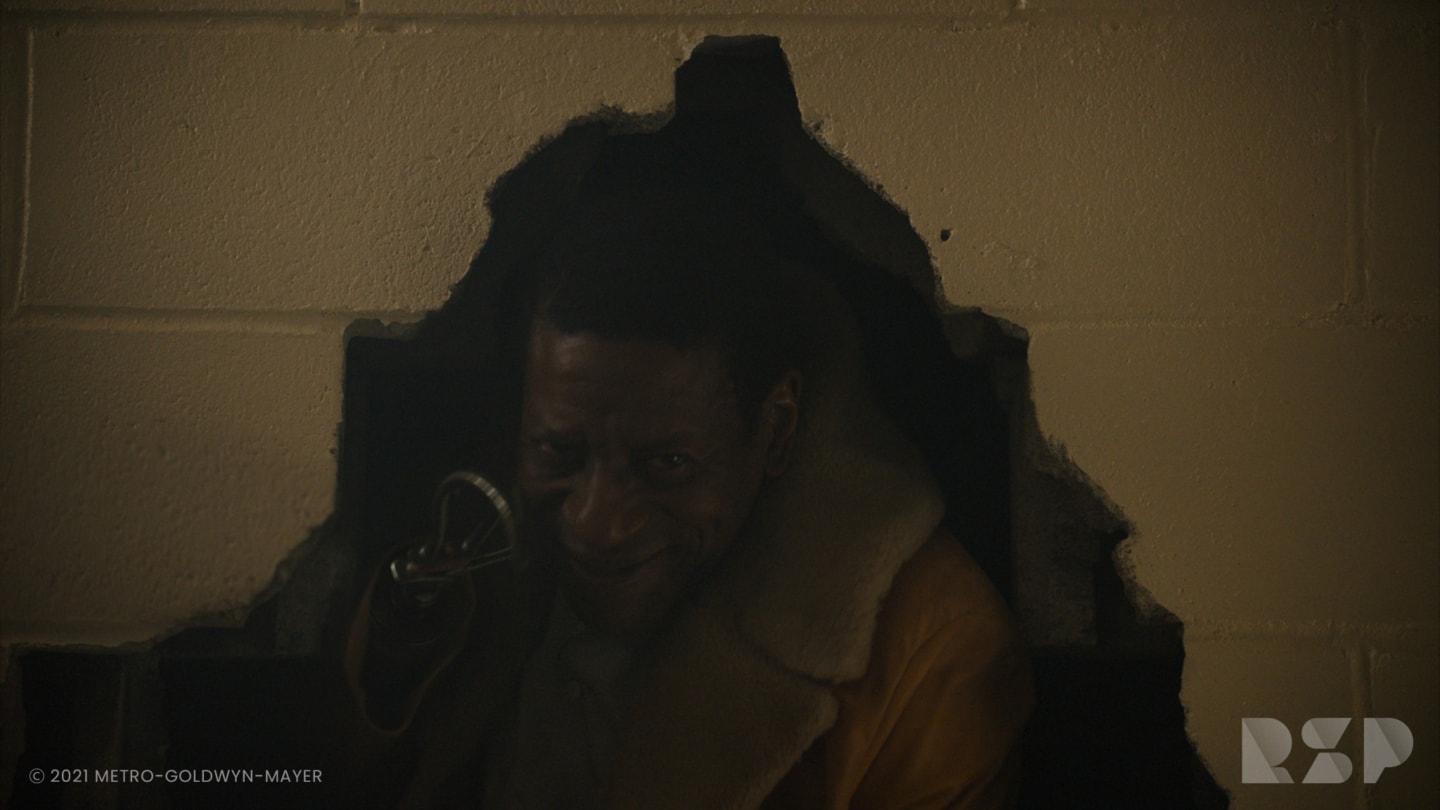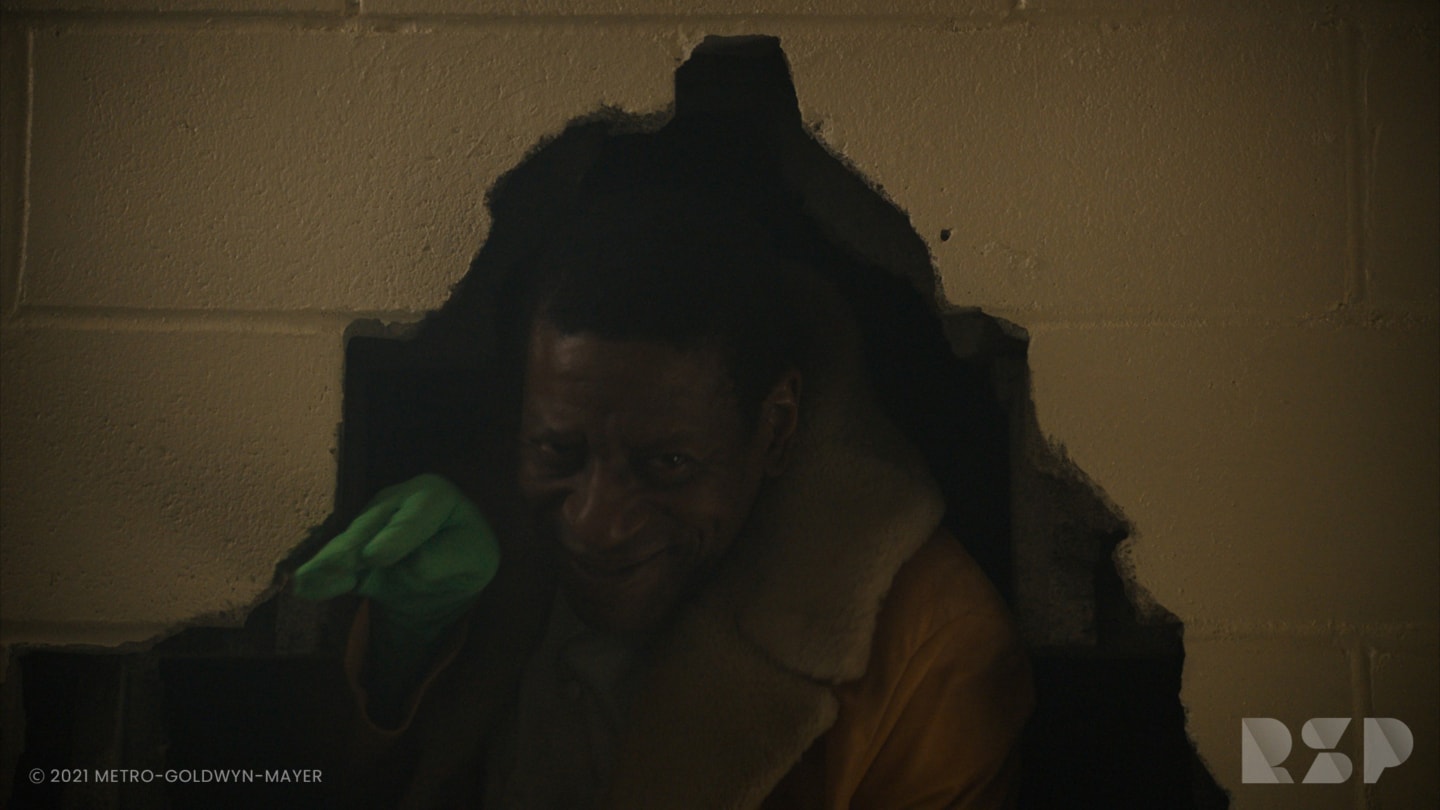 One sequence of shots likely to go unnoticed by audience members involves a young boy who spots Candyman in a reflection in the glass built into the door of a laundry room in the basement of a Cabrini tower. "The live action glass wasn't reflecting how it needed to for the story, so we spent time adjusting how much it reflected, as well as how much you could see through from the other side." says Crosbie.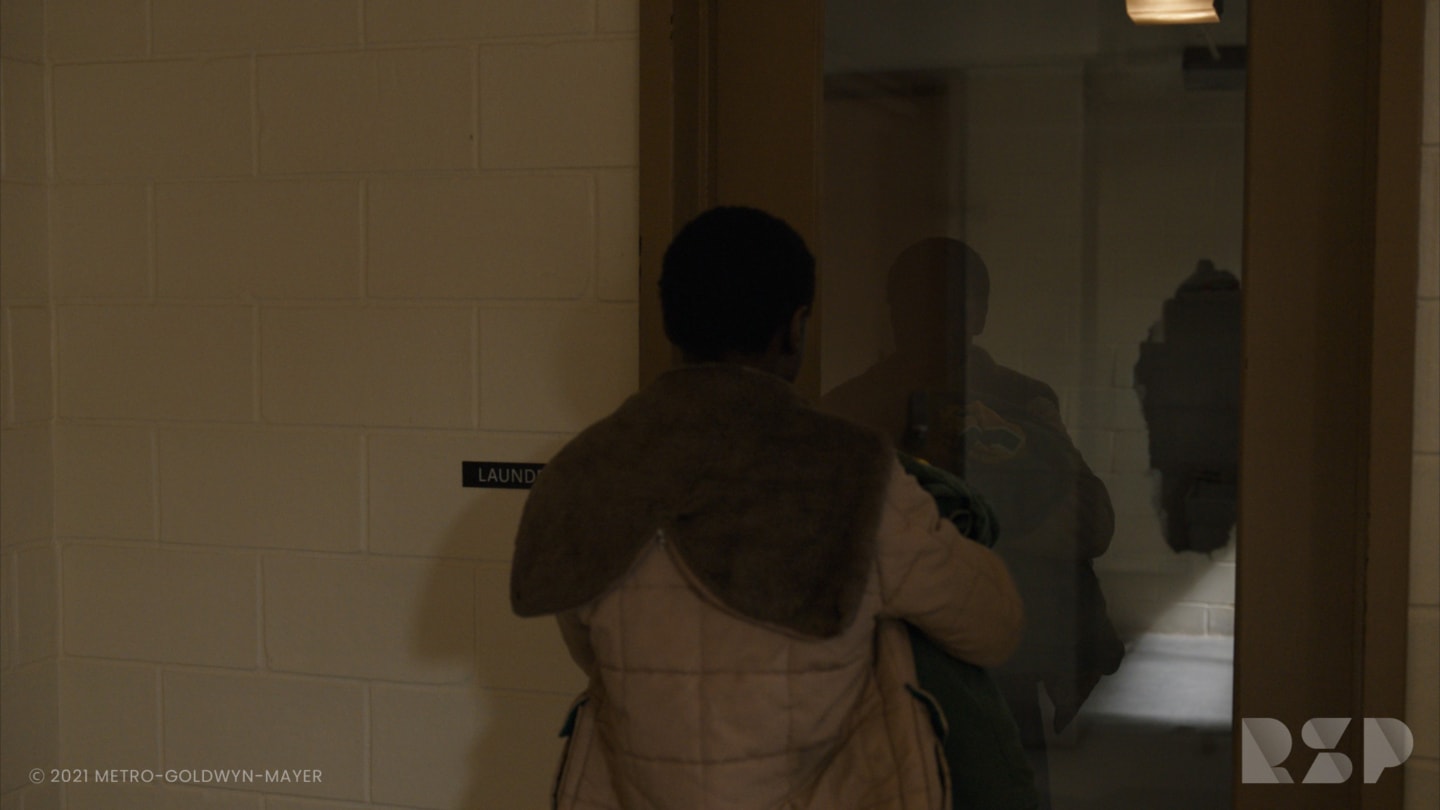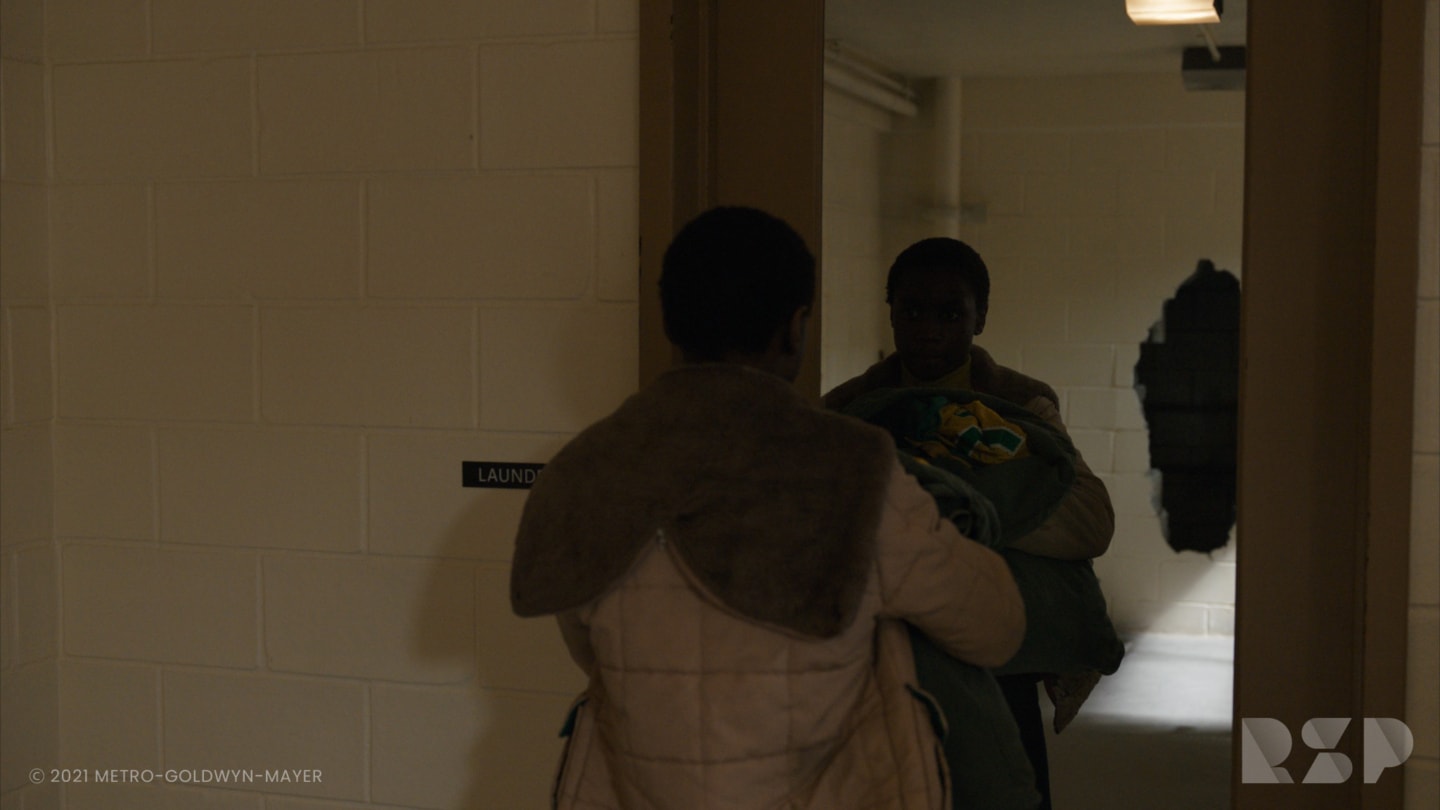 The VFX work began just as the coronavirus was spreading around the globe. RSP had to make quick adjustments to its workflow to allow artists to work remotely or in a socially-distanced environment. Despite this, it managed to deliver shots on schedule. "We stayed in close contact with James McQuaide and his team, who were always available to us," recalls VFX producer Corinne Teng. "We were able to carry on with few difficulties because the impact of the virus was less severe in Australia than in many areas, and we are used to remote collaboration. We're very proud of the shots we delivered."