Rising Sun Pictures Applies Its Artistic Eye to Apple TV+ Hit "See"
ADELAIDE, South Australia— Rising Sun Pictures demonstrated its skill with high voltage action in providing visual effects services for the third and final season of See, the global hit series from Apple TV+ about a post-apocalyptic world where people have lost the ability to see. RSP's studios in Brisbane and Adelaide collaborated on the project delivering dozens of photo-real effects for the 8-episode season with the work including furious battles, raging fires and grizzly torture.
See stars Jason Momoa as Baba Voss, leader of the Alkenny, a primitive tribe who inhabit the Earth centuries after a virus has decimated humankind and left the few survivors sightless. In season three, Baba confronts an existential threat after a scientist from a rival tribe develops a new, devastating form of weaponry. Steven Knight is the series Creator. Executive Producers are Steven Knight, Peter Chernin, Jim Rowe, Francis Lawrence, Jenno Topping and Jonathan Tropper. Chris Wright is production Visual Effects Supervisor.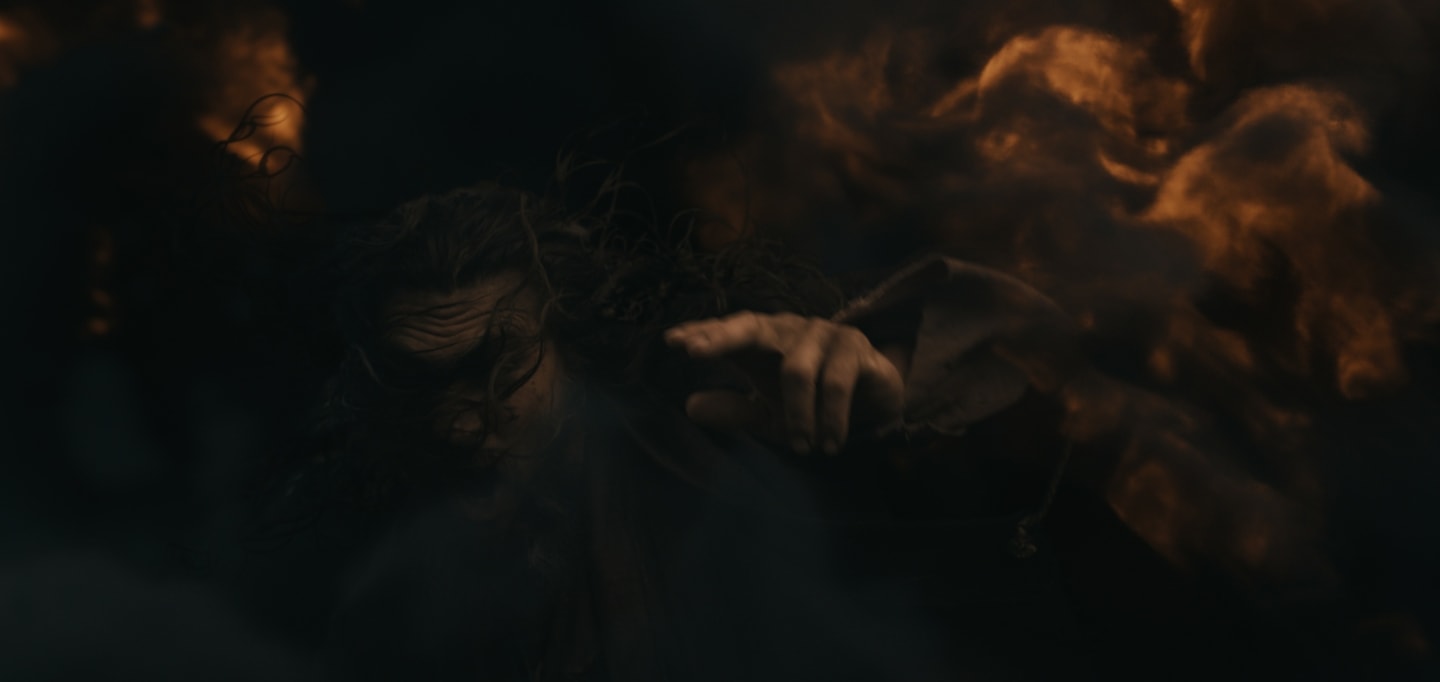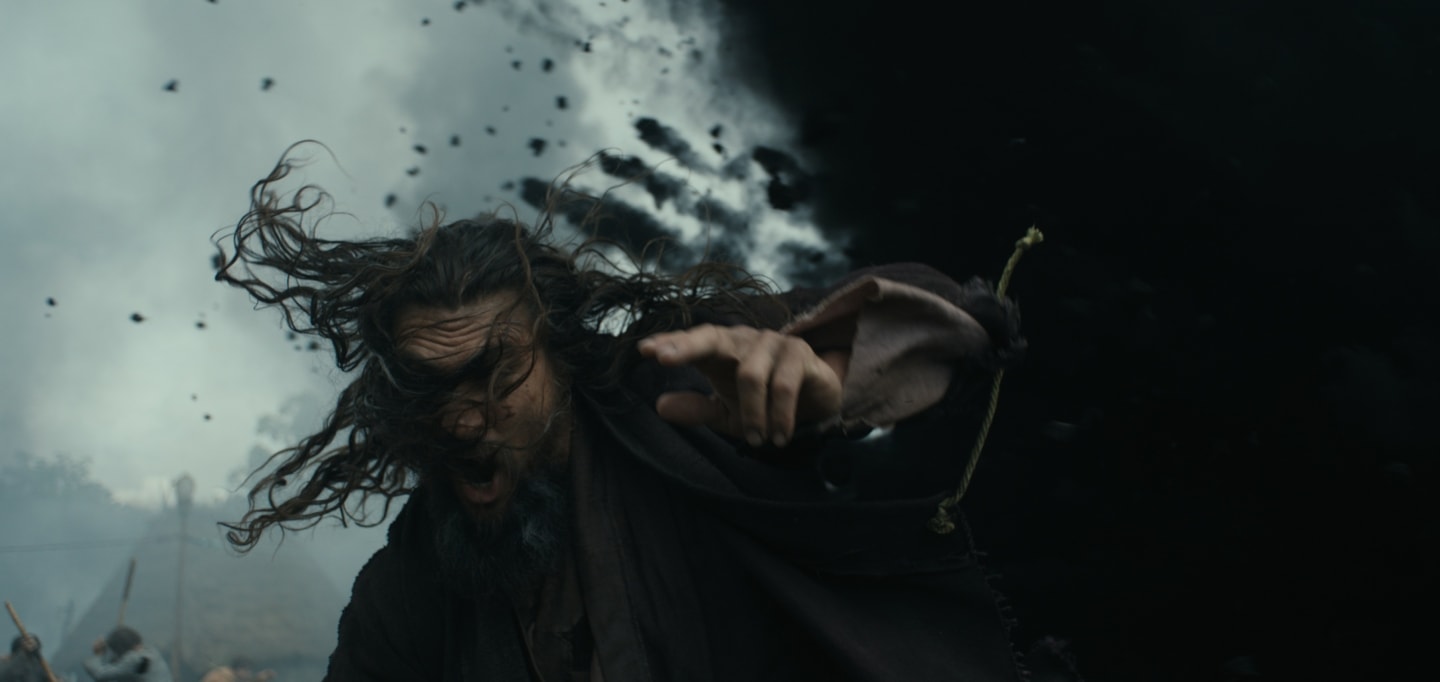 Some of RSP's most impressive work appears in episode 7, God Thunder, when the village of Pennsa comes under attack. The invading army employs huge catapults to launch explosive devices at the settlement, setting huts ablaze, killing some inhabitants and causing others to flee. Artists augmented the practical footage with set extensions, digital characters, explosive flashes, smoke and rubble.
"We supplied all the ingredients to make it feel real. We match-moved actors and stuntmen so that we could direct debris around them. We added camera shake, glows and lighting to give each shot punch." RSP VFX Supervisor, Marc Varisco.
Other key members of the team included CG Supervisor Bhakar James, Compositing Supervisor Tony Cole and VFX Producer Nicole Nonis Kastor.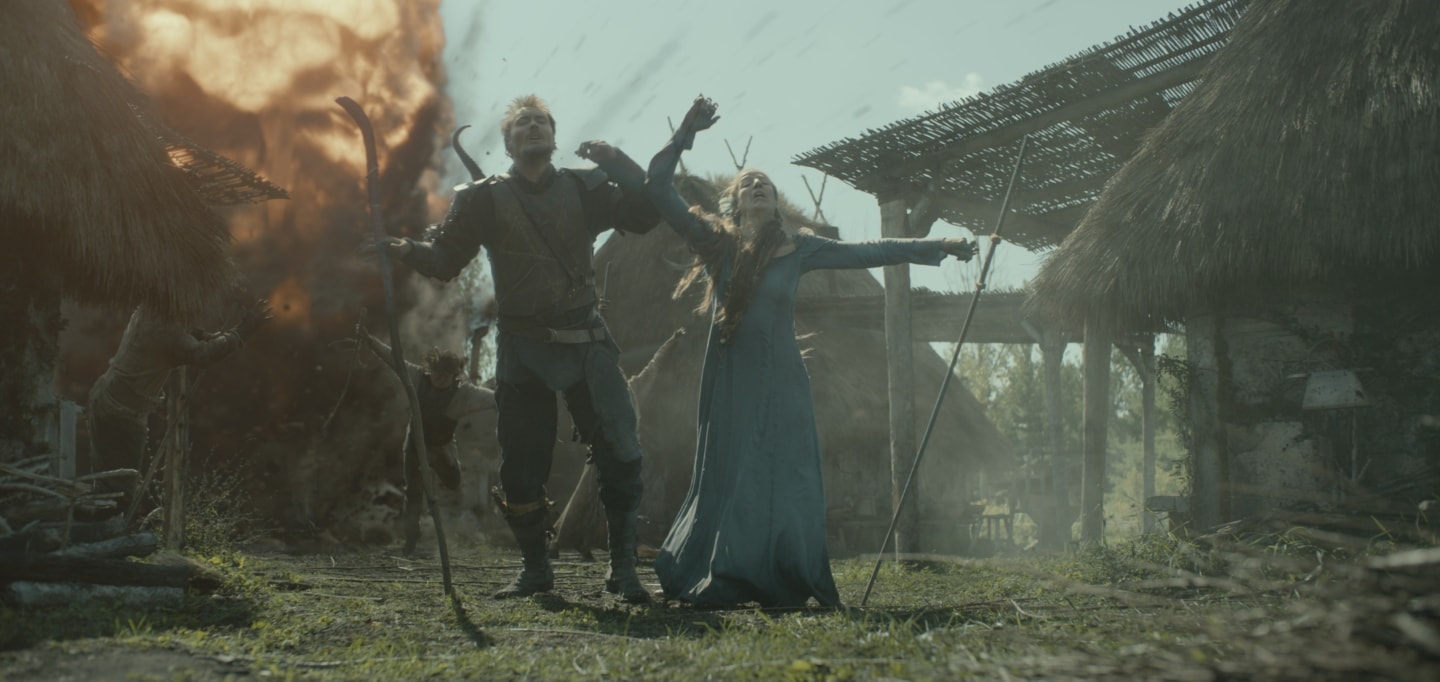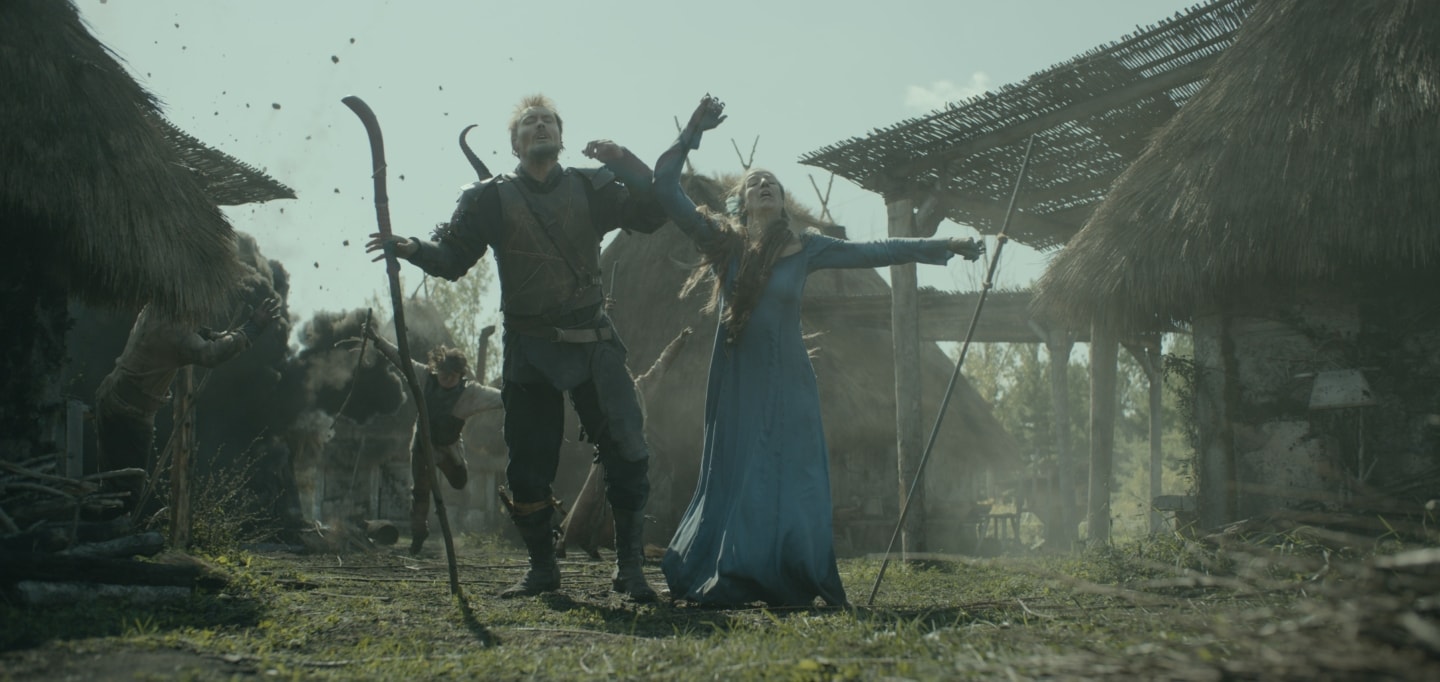 Although, as bombs rain down on the village, the action appears chaotic, every detail is choreographed.
"We began with effects development to get a sense of what the director wanted in terms of the intensity and progress of the attack. From there, we developed a kind of recipe for the explosions — the size of the flash, smoke, turbulence, etc. We then integrated blasts into the 3D environment and adjusted their placement and timing so that the scene unfolds in a dramatic but logical manner." RSP CG Supervisor, Bhakar James.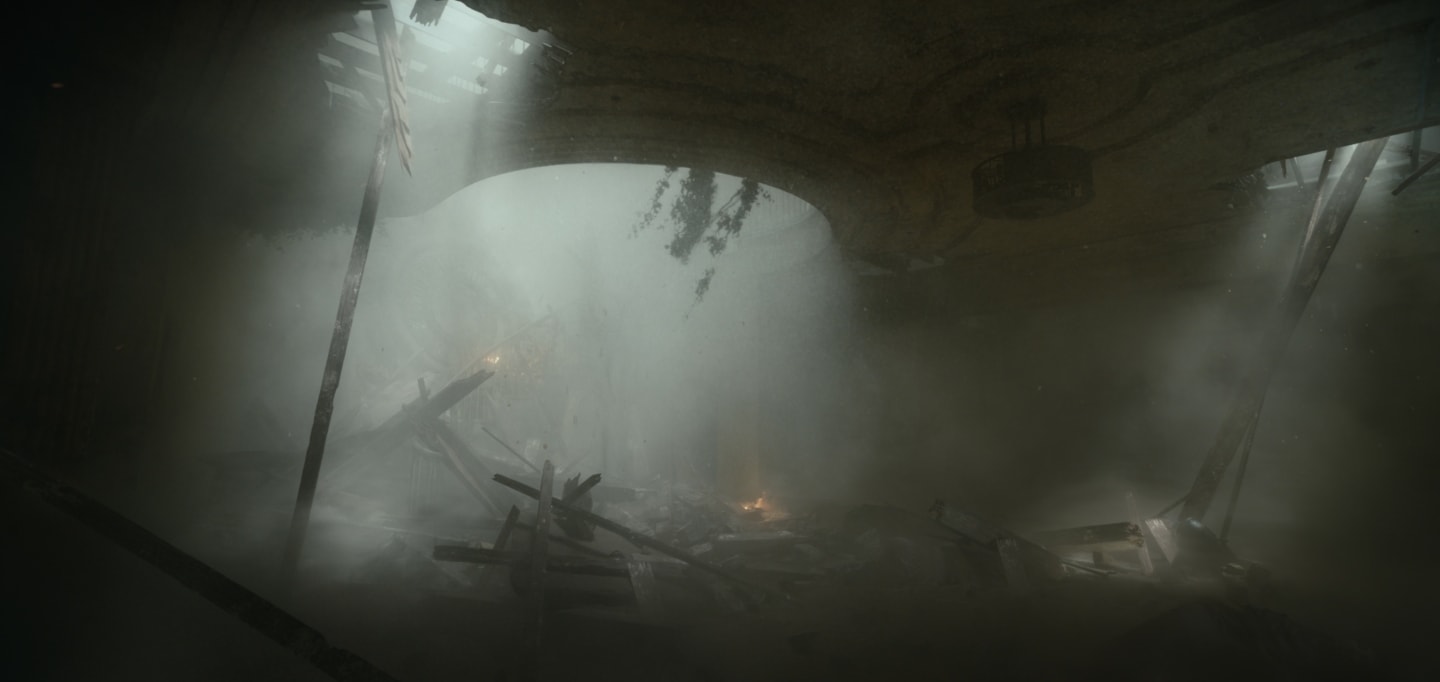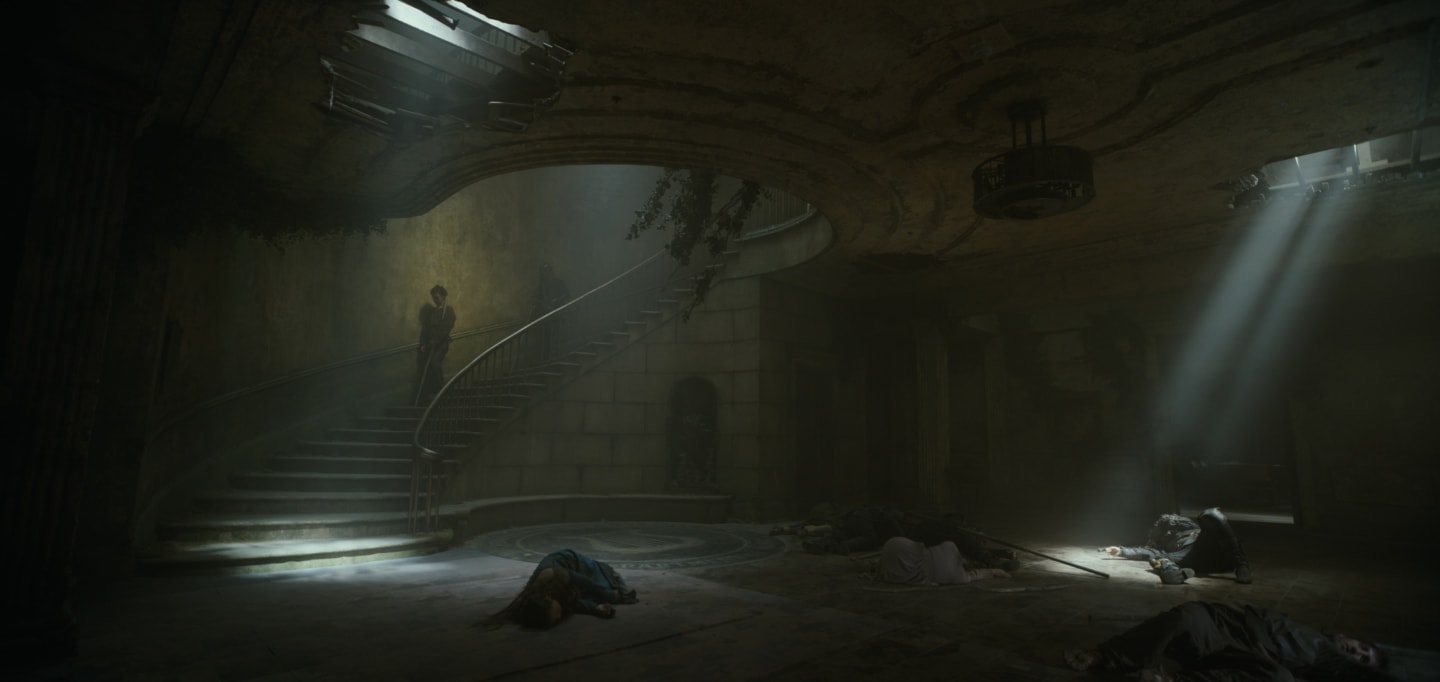 The sequence includes medium and close-up shots where explosive elements had to be carefully integrated with the movements and gestures of actors. "In one shot, Baba is running away as a bomb explodes behind him," James says. "Suddenly, another bomb goes off right next to him. He is knocked out and engulfed in smoke. We orchestrated all that in comp."
The attack on the village ends with a drone shot of the aftermath, where RSP added a huge extension to the practical set. "We enlarged the village to three times its size, placing huts into surrounding hills and valleys and adding fires and bodies," Varisco says. "It's a striking panorama that gives the scene an eerie conclusion."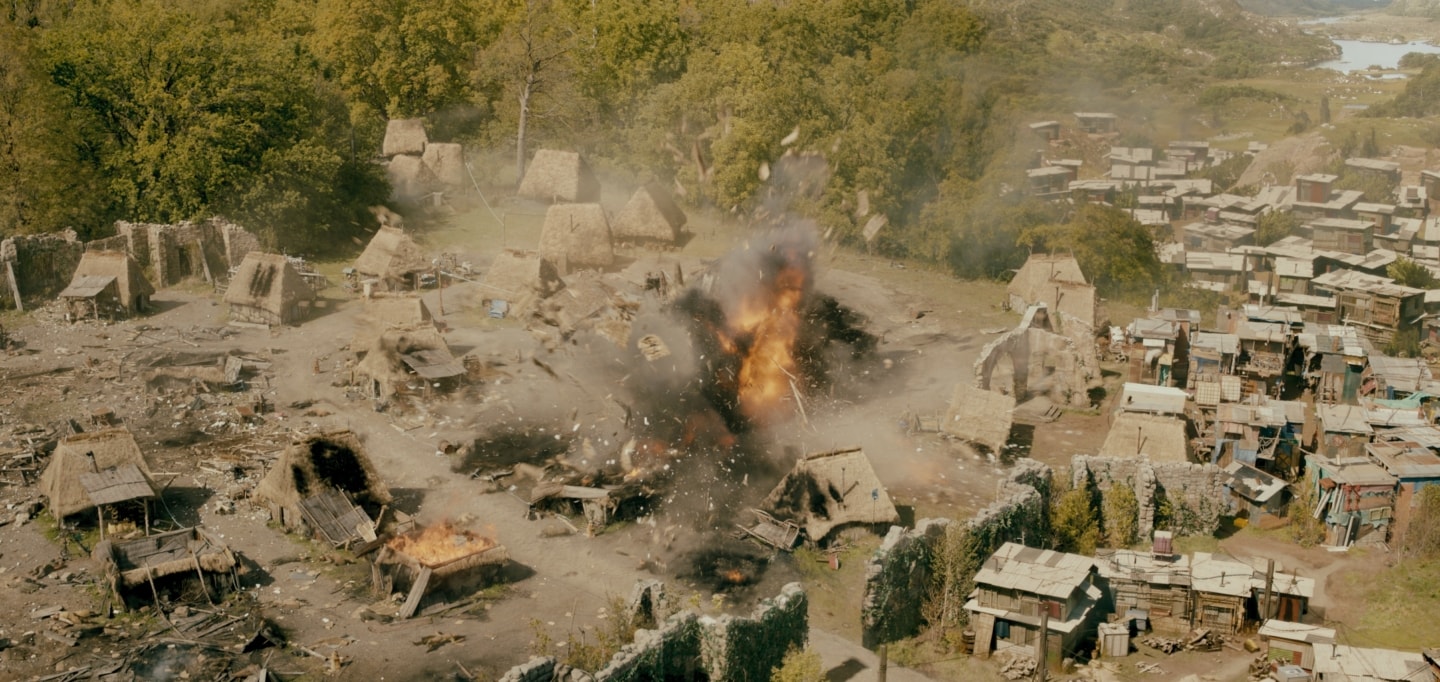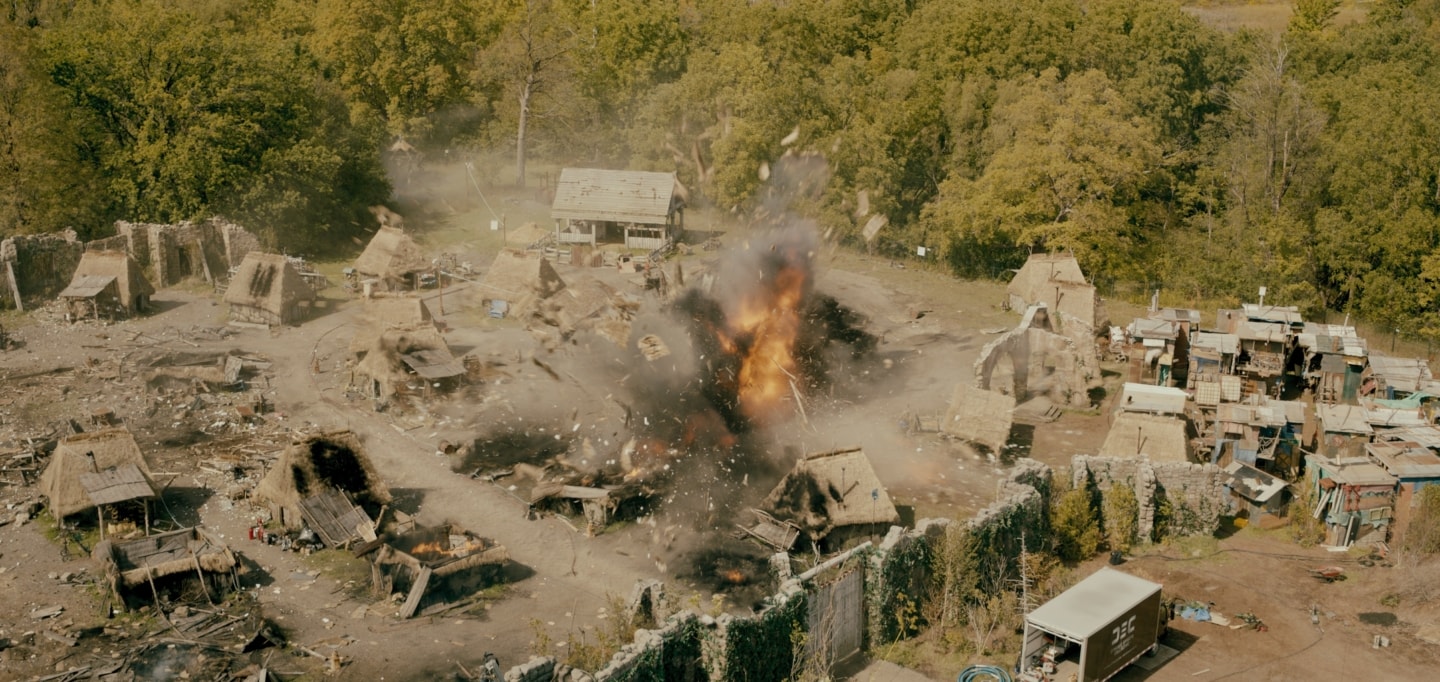 RSP applied stunning pyrotechnics to a scene in episode 5, The Hall of Enlightenment, where Baba sets fire to a hall of records to prevent centuries old knowledge from falling into the hands of his enemies. "For obvious safety reasons, the scene was shot with a minimum of gas burners," observes Varisco. "We added flames, smoke and embers that progress across eight or nine shots. Ultimately, Jason is surrounded by a raging inferno."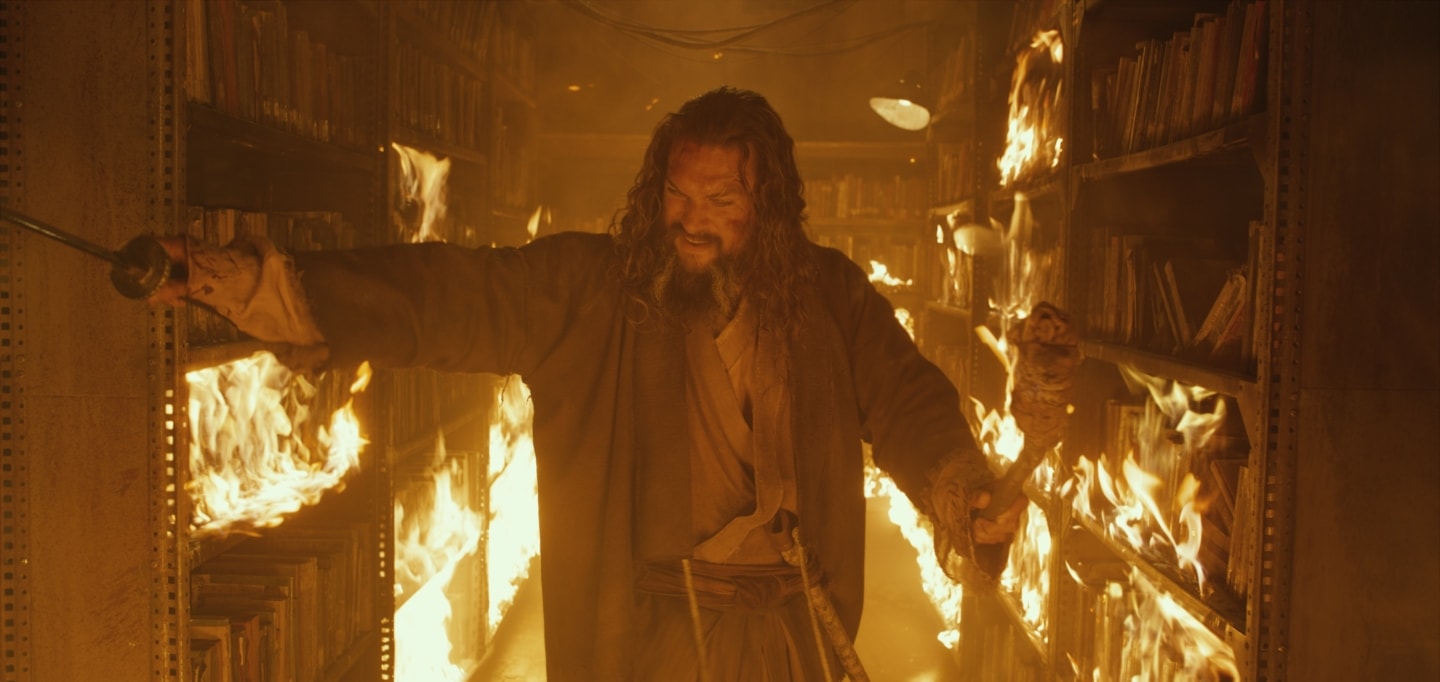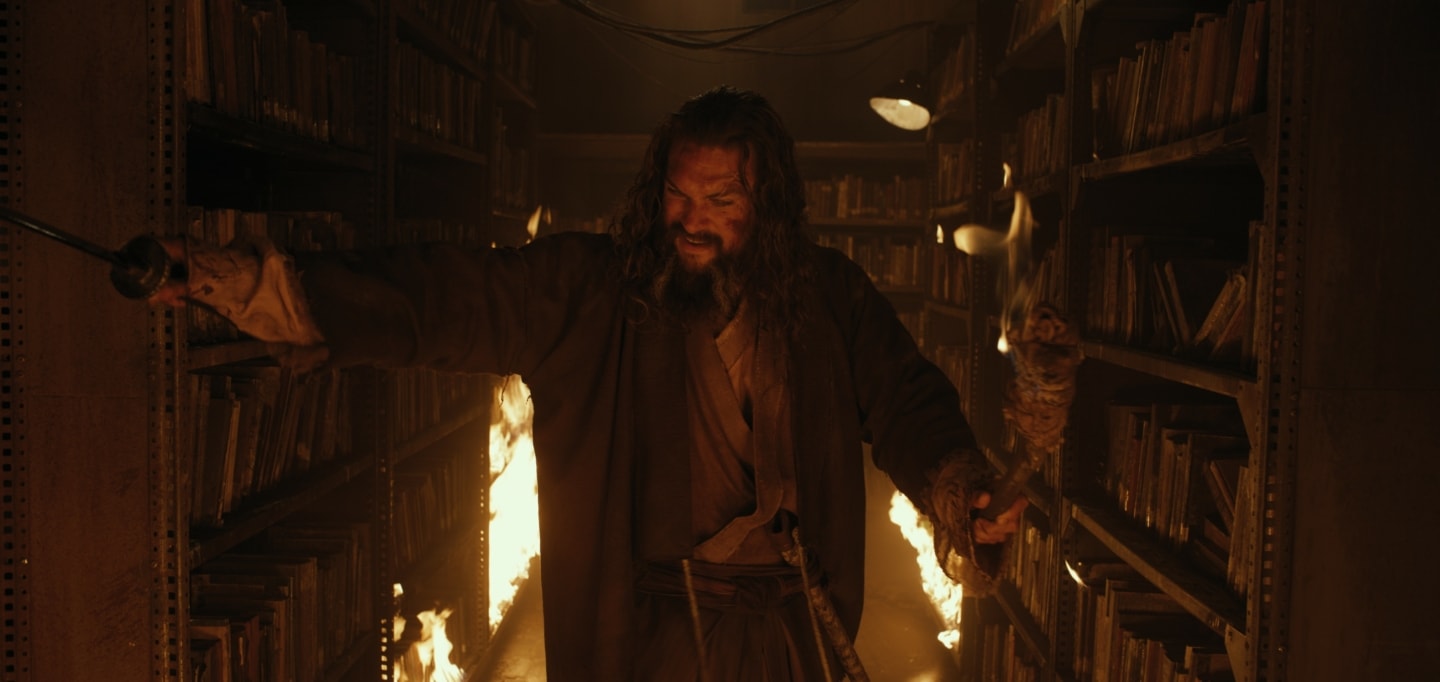 The studio's most disturbing work comes in episode 6, The Lowlands, in a scene where Baba's wife, Princess Maghra, tortures a blacksmith. The unfortunate man is sliced, burned and eventually has several fingers lopped off before he reveals the location of a military force known as the witch finders. "We replaced the actor's hand with a CG element and our challenge was to make it look real," notes James. "The hand fills much of the frame when it's severed, so we had to get the skin, muscles and tendons right. It also had to flinch the way a real hand would if two fingers were chopped off. The shooting pain should be palpable. It all came down to believability."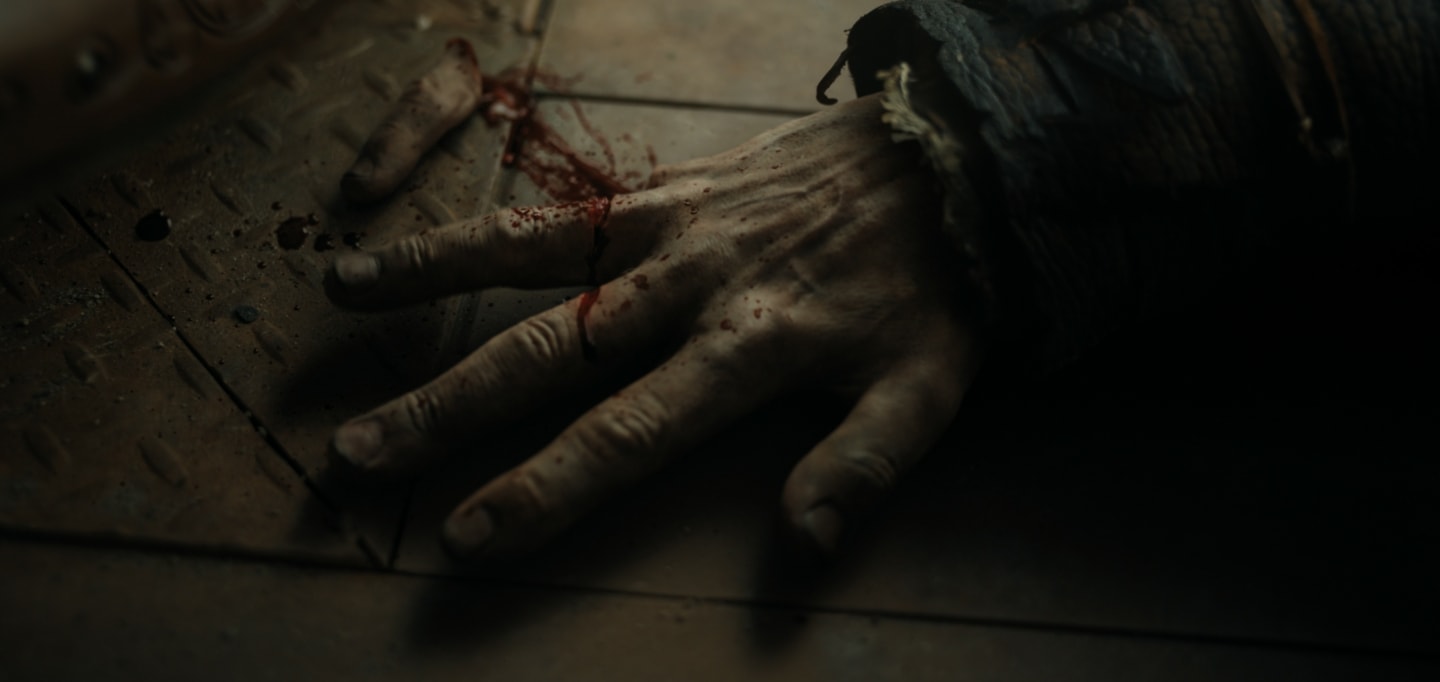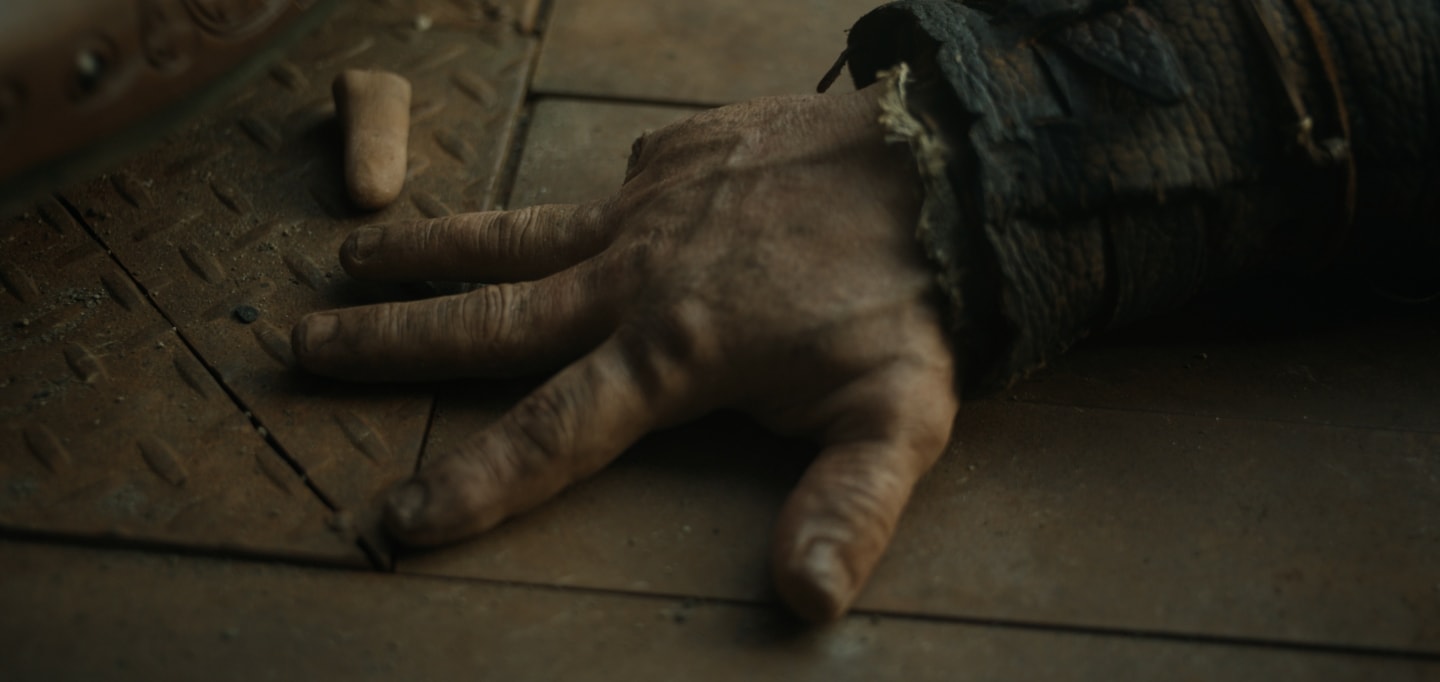 A scene near the climax of the series is set in a building topped by a large clock tower. A large group of people have taken refuge in the building, but it comes under assault by catapulted explosives. RSP orchestrated the destruction of the building which ends as the clock falls from the tower. "We show the building beginning to collapse through a cascade of debris, rubble and masonry," Varisco says. "Then we added the clock, which falls, rolls down a stairway and comes to rest in a pile of rubble. It was a huge simulation."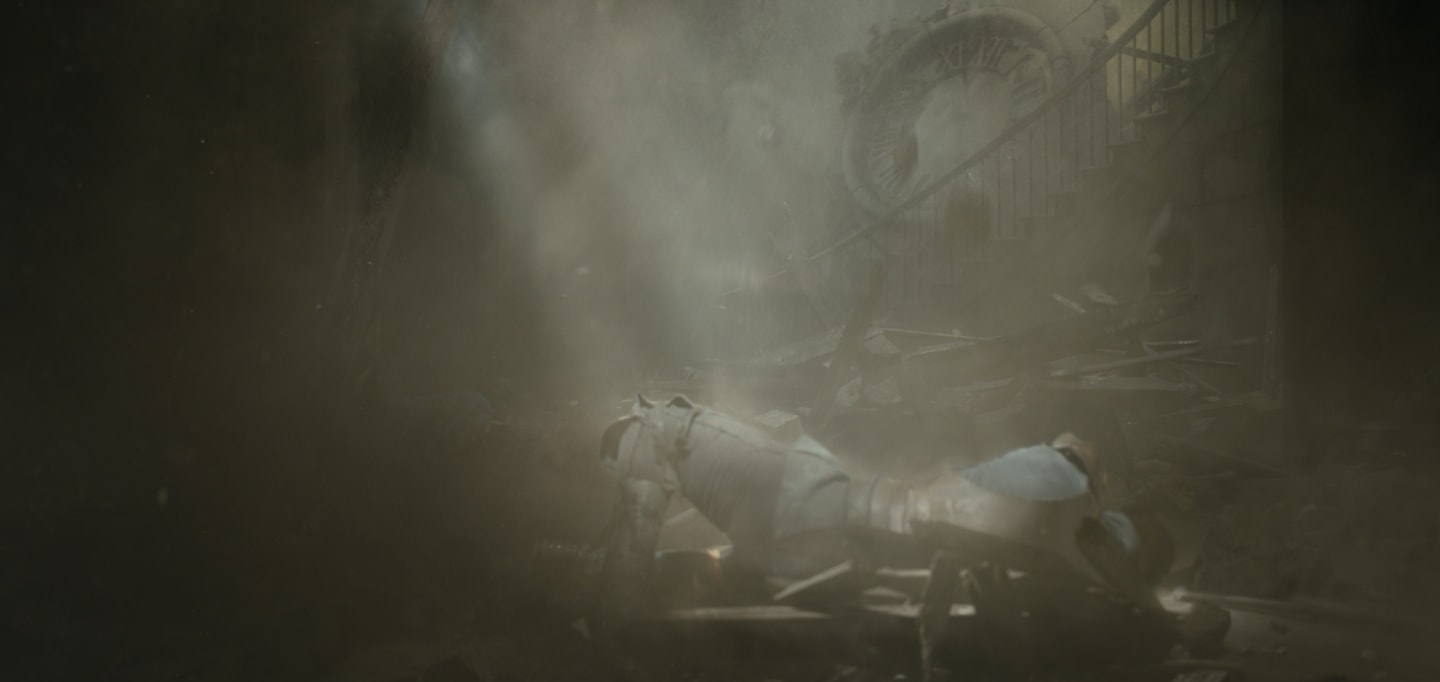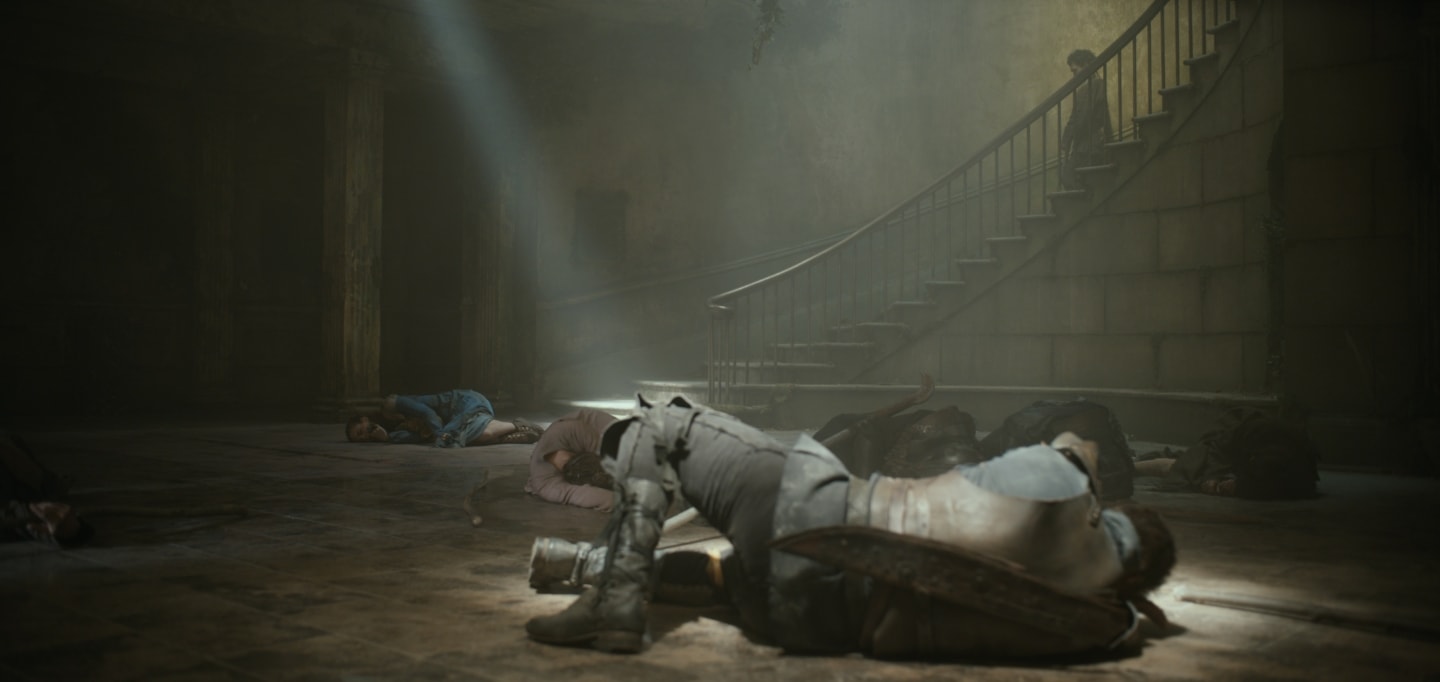 The finished scene is a blend of practical and digital effects. "The production did an excellent job of dressing the set with dust and debris," James says. "As the actors begin walking around and digging themselves out, we had to match the layout and distribution of the practical debris with our elements. In a way, we worked backwards. We also had to tie our work with exterior shots that were done by another vendor."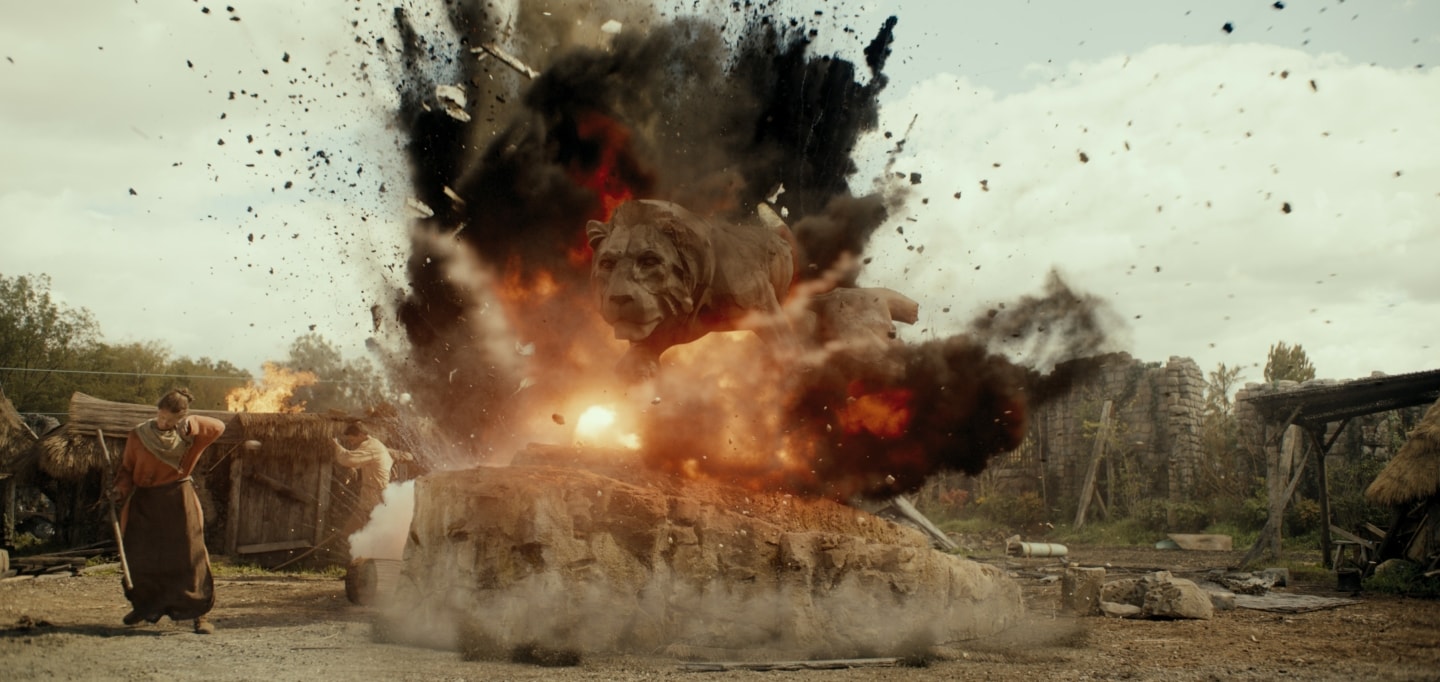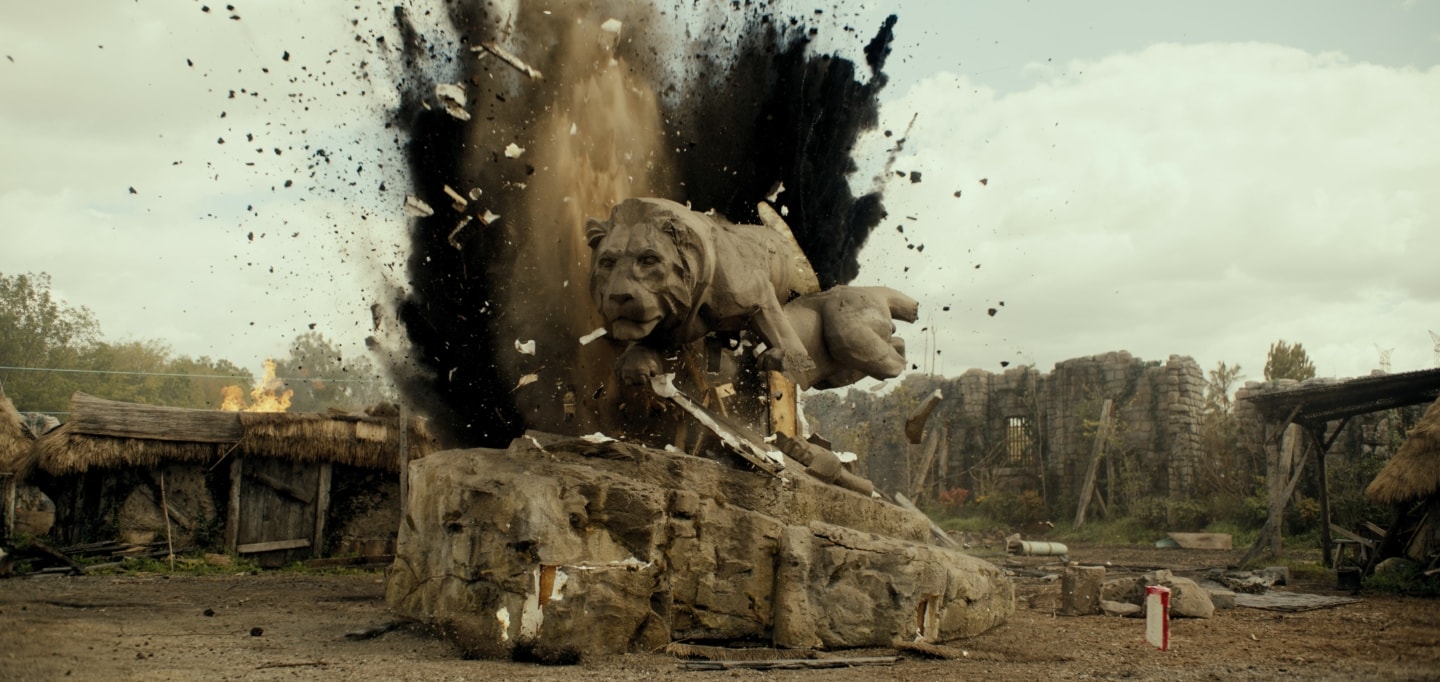 The project spanned six months with the work distributed between teams in Brisbane and Adelaide.
"I travel between Brisbane and Adelaide for meetings, but most of the work is conducted remotely. We've developed a strong, secure pipeline, giving us a lot of flexibility in our use of talent and resources. It's efficient and works great. It's the future of work globally." RSP VFX Supervisor, Marc Varisco.
CREDITS + CREW
RSP TEAM
ABIGALE RAECK
ADAM POTTER
ALEX FOX
ALEX MEDDICK
ALEXANDER WOOLLATT
ANDREW BURLES
ANDREW RUTHERFORD
ANDREW WILLIAMS
ANIL REDDY CH
ANNA HODGE
ANTHONY WINTER
ARUN RAJ KUMAR M
ASHLEIGH WHITE
ATHUL MATHEW BENJAMIN
BASTIAN WARTENBERG
BEN PASCHKE
BEN WARD
BREE WHITFORD SMITH
BRITTANY GRAHAM
CHRIS KING
CRAIG FIELD
CRYSTEL NEWMAN
DAN WILLS
DANIELLE CARDELLA
DARIA KOZLOVA
DARIA ZECHA
DAVID CAUNCE
DEAN MRAZEK
DEEPANJALI SINGH
ELYSHA DEKKER
EMMA SULLIVAN
GABRIEL ROCCISANO
GABY VILLAR
GARETH ERIKSSON
GEORGE MANOLACHE
GUIDO WOLTER
HAMISH BELL
HAO TRUONG
JAKE BOTT
JAMES FAULKNER
JAMES KHOU
JASON QUINTANA
JENNIE ZEIHER
JESS BURNHEIM
JESZEN STOKES
JULIETTE CHRISTIE
KATIE MCCABE-SORTINI
KRANTHI KUMAR K
KURT DEBENS
LEIAH SEARS
LOUIS CIANCIULLO
MALOU BRYAN
MAREE FRIDAY
MARK STORY
MARTIN KINDL
MEREDITH MEYER-NICHOLS
MICHELLE GALE
MIKAELA PONTECORVO
MITCHELL KEHN
MONICA QUAN
MORGAN PETRIE
PARIS DOWNES
PATRICK NAGLE
PAUL SUEL SOBOLEWSKI
PAUL TAYLOR
PETER KUMIC
PHIL OUTEN
RAFAEL VILLAR JOINER
RICHARD ALEC COLLIS
RICHARD SAADE
RINKI RAI
ROHINI PARADKAR
SACHIN BANGERA
SAM ASHFORD-ROWE
SAMANTHA ABDA
SARA HENSCHKE
SARAH BENEKE
SARAH BOND
SCOTT BULEY
SEBASTIAN BENN
SHANE BERRY
SIMON WALSH
SUJEEN NEPALI
THOMAS BAXTER
TONY CLARK
TRACY DAVIDSON
TROY TOBIN
VANESSA WILLIAMS
VAUGHN WHITE
VITTORIO DI TORO
WENDY NETHERCOTT
YOGESH P. BADHE
ZAC PUCKERIDGE