Rising Sun Pictures Has a Blast with "The Lord of the Rings: The Rings of Power"
The studio simulates a volcanic catastrophe as part of a package of VFX shots for the new Amazon Prime series.
ADELAIDE, South Australia— Rising Sun Pictures made an explosive contribution to the new Amazon Prime series Lord of the Rings: Rings of Power, supplying visual effects for a dramatic, 50-shot sequence in which an erupting volcano devastates a village in Middle Earth. The studio performed the work under the direction of series VFX producer Ron Ames and Jesse Kobayashi; and Senior Visual Effects Supervisor Jason Smith.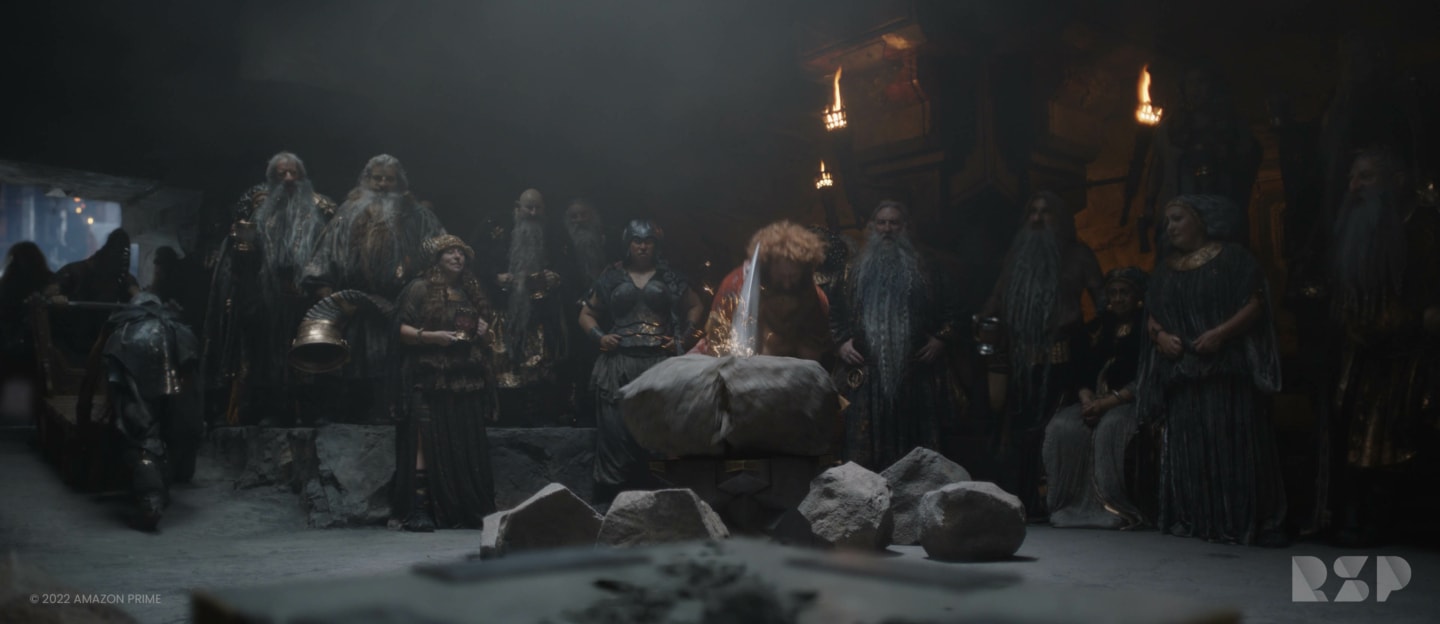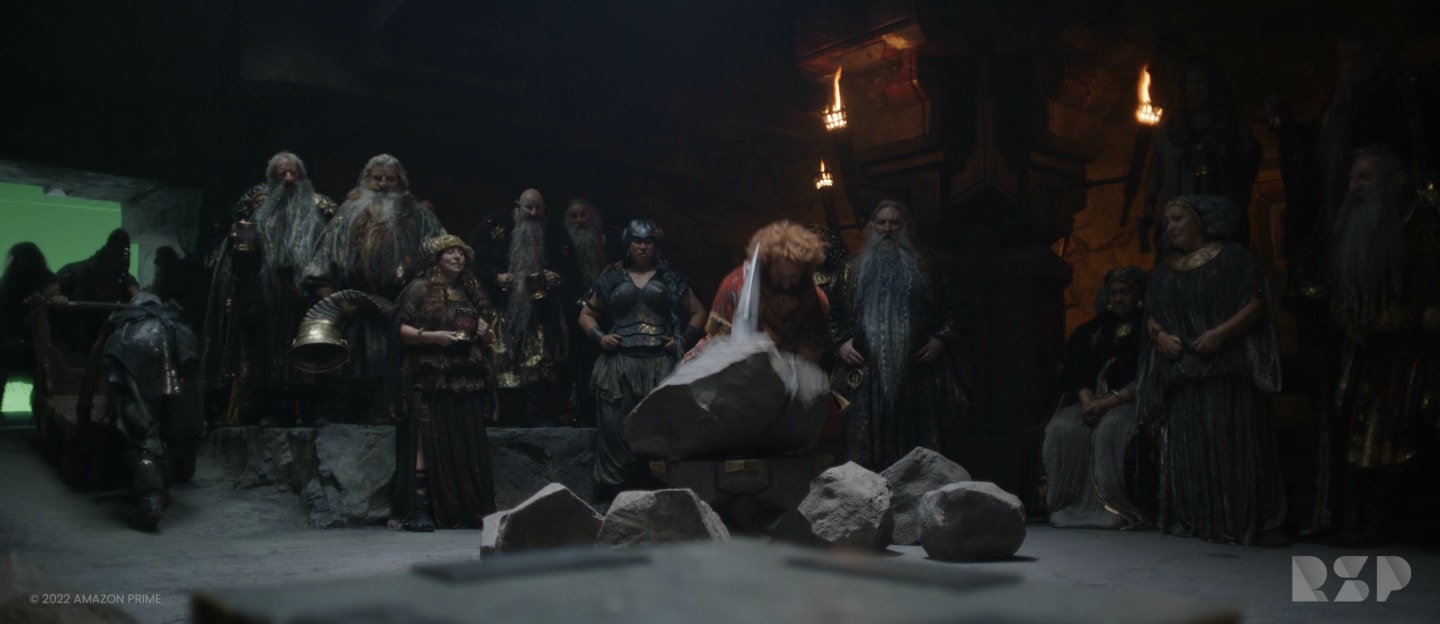 The destruction of the village plays out with frightening realism. The volcano first sends a supersonic shockwave of compressed air roaring through the village, then pummels it with a storm of molten lava. "Lava balls hit the ground and burst through the roofs of buildings," recalls RSP Visual Effects Supervisor Marc Varisco, who led the studio's team. "The sequence climaxes as a pyroclastic cloud engulfs the village in flames."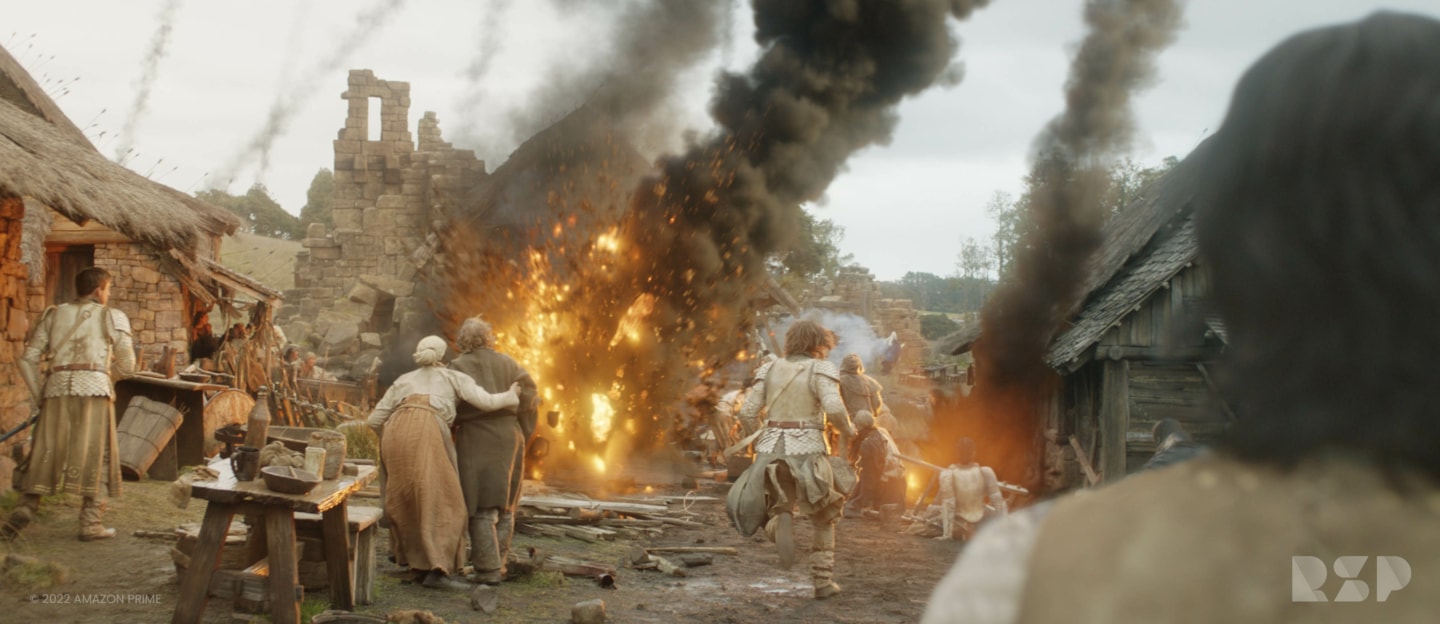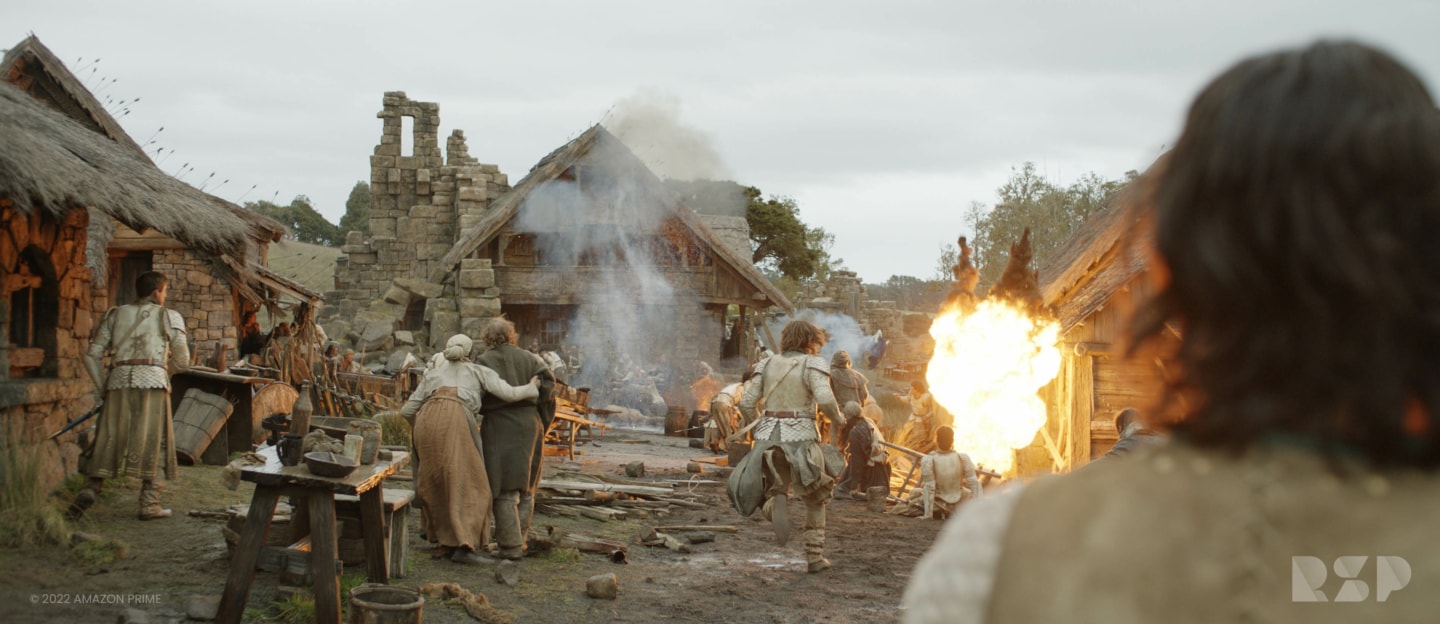 Background plates were shot in New Zealand and included the village and its environment as well as actors reacting to the eruption. RSP artists added the shockwave, lava balls, rocks, debris, pyrotechnics and the mass of compressed gas and volcanic matter that made up the pyroclastic cloud. Roofs and other aspects of buildings were replaced as they caught fire and collapsed. Digital doubles were substituted for live characters who were badly injured or killed.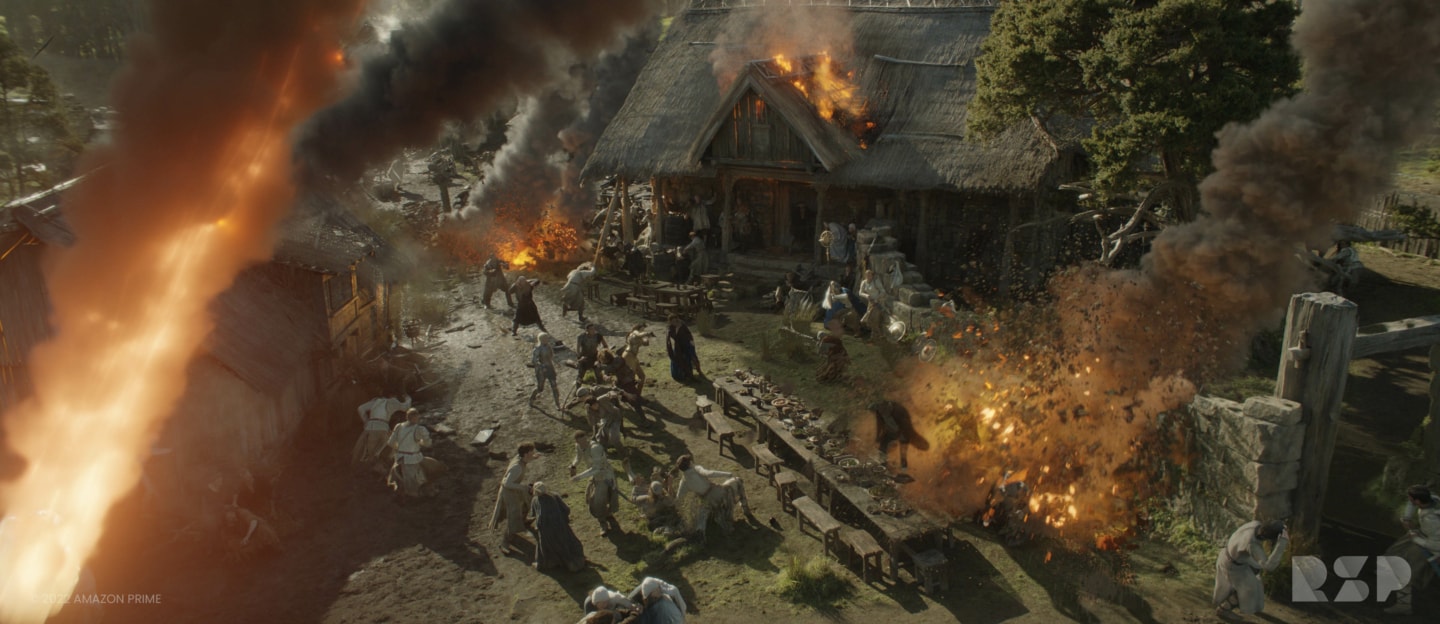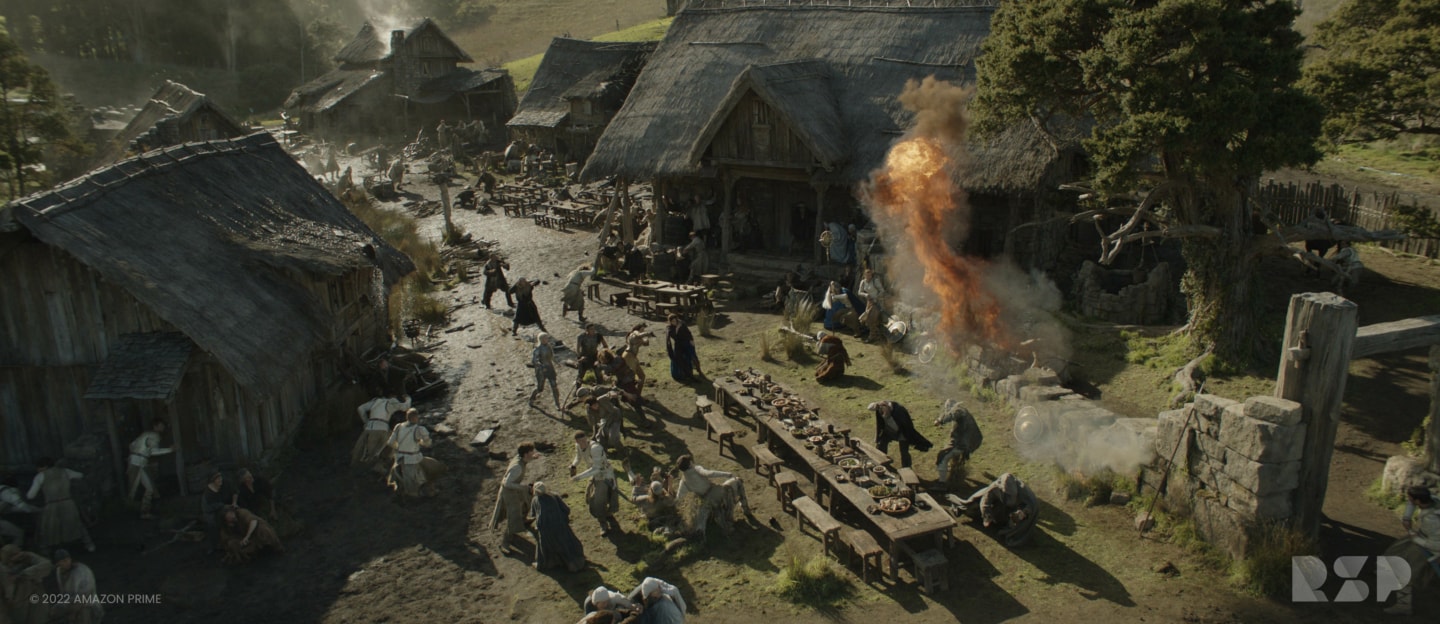 Varisco and his team studied footage of real-world volcanic eruptions and other reference media in striving to make the sequence believable and riveting. "We refined the look over several months," he notes. "Jason Smith had excellent suggestions for improvements and our artists were continually coming up with ideas to make it bigger, better and more convincing. It was a great collaboration and proceeded quite smoothly. We frequently returned to the practical reference to study details of the cloud, debris and light."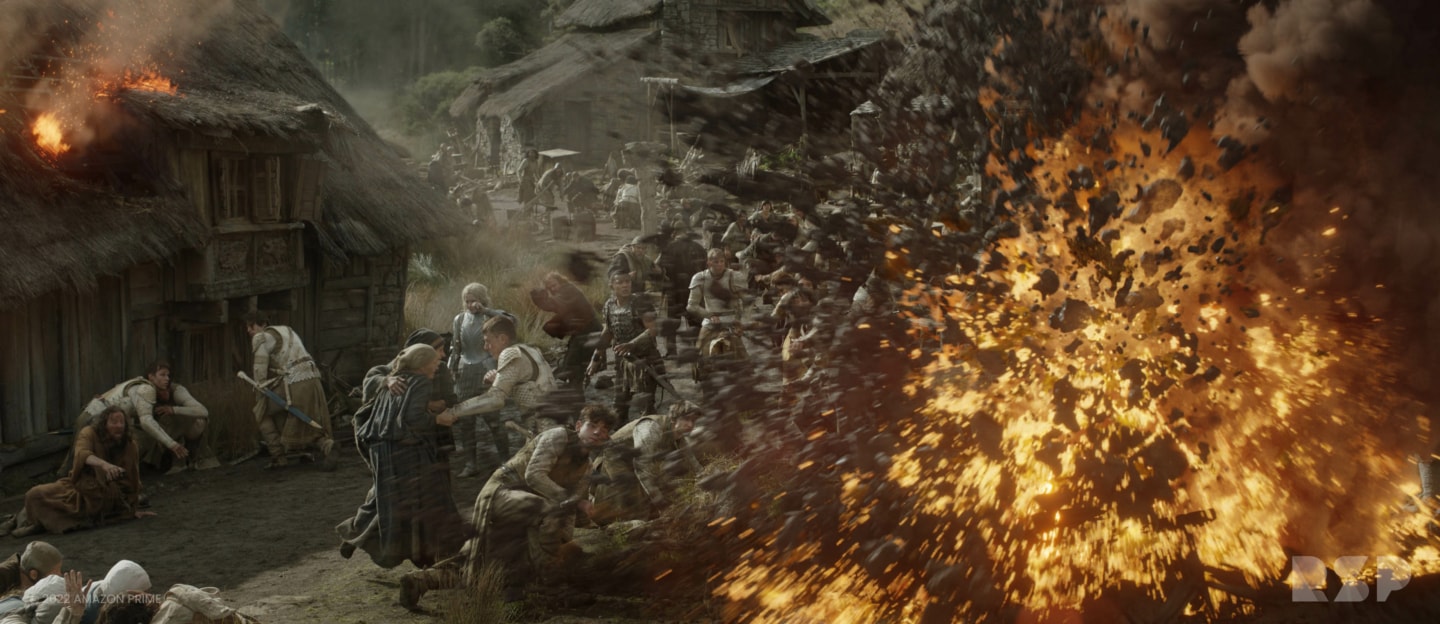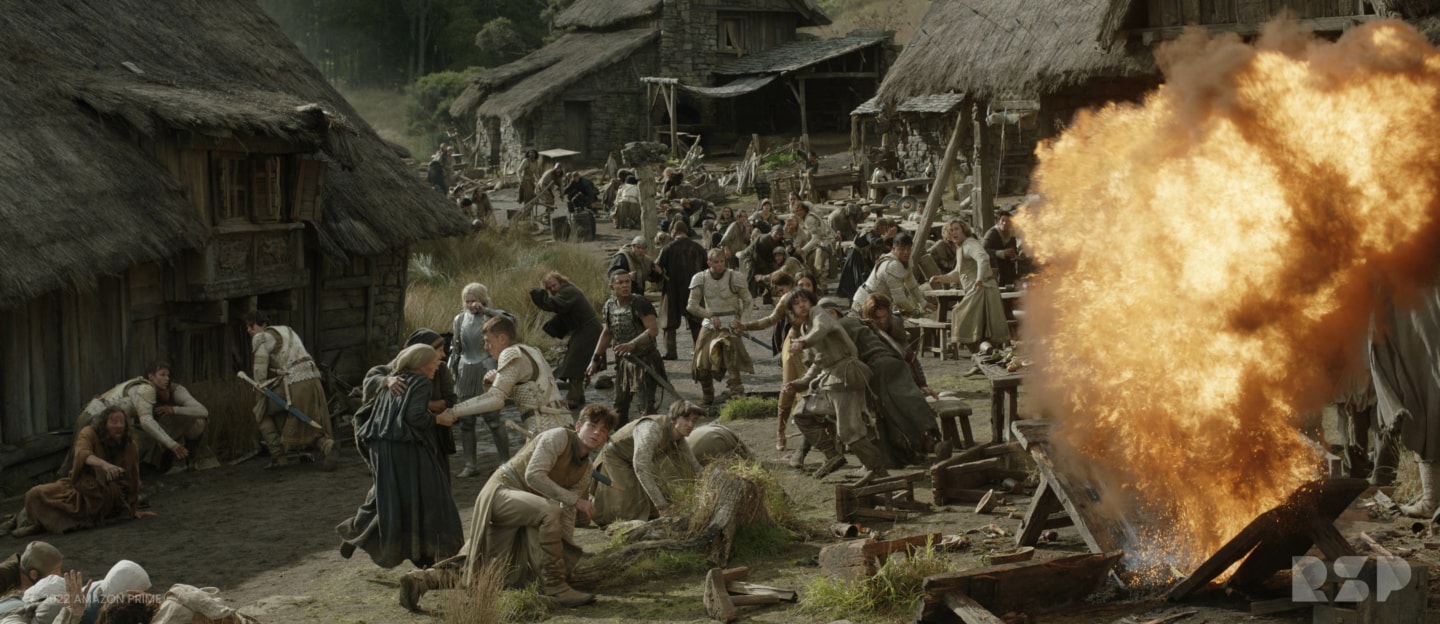 Choreographing the placement and movement of the visual effects elements was complicated as each bit had to meld seamlessly with the background environment and character action while conforming to the way volcanic explosions occur in the real world. The sequence also had to be dramatic and build toward a spectacular climax. "Part of the challenge was coordinating lava bombs with the reactions of the characters," explains Comp Supervisor Tony Cole. "In some instances, that involved retiming plates. We might imperceptivity speed things up to align a reaction with an explosion, then slow things down to get back into the scene. We did a lot of match moves with stunt doubles on the set to show debris bouncing off them. We'd then substitute a digi-double that would die gracefully in-sync with an explosion."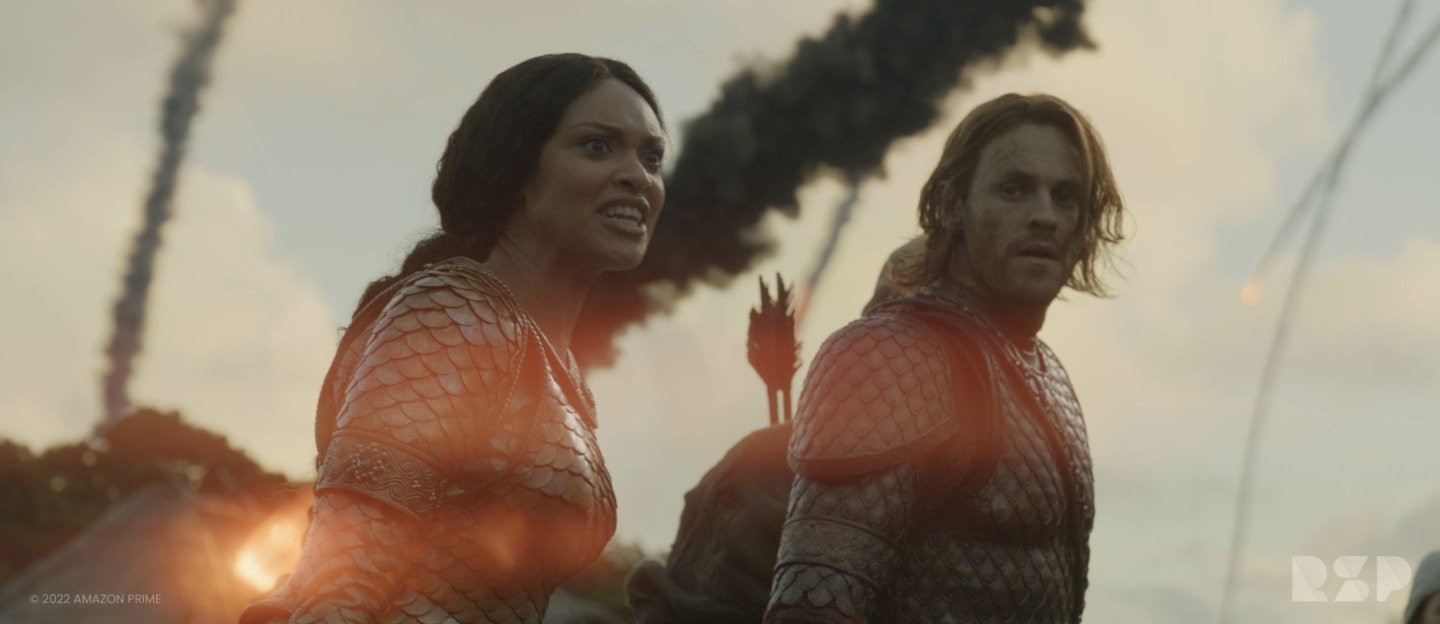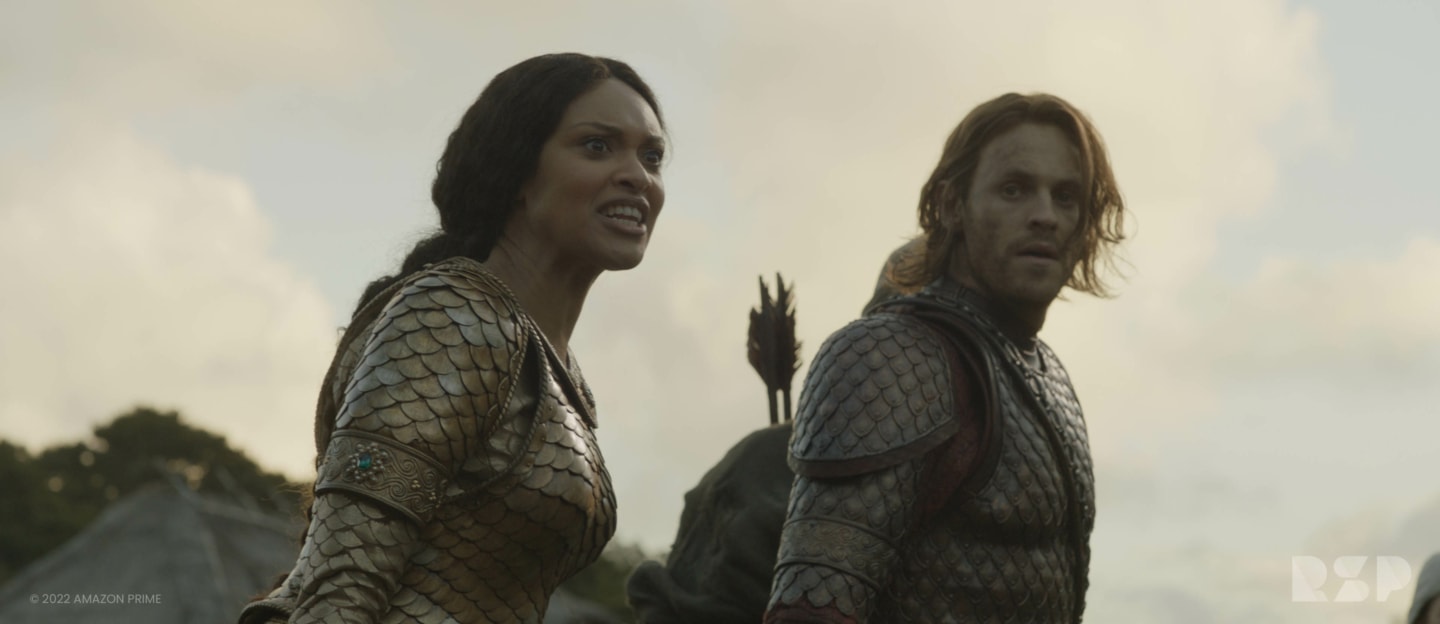 Considerable attention was given to the pyroclastic cloud that arrives as the sequence nears its climax. Again, drawing inspiration from real-world references, artists developed a massive gray cloud of turbulent gas and rock fragments and caused it to sweep through the scene, doing violence to everything in its path. "The cloud travels across several kilometers, moving at lightning speed and igniting trees and huts," notes CG Supervisor Bhakar James. "As big as it was, it required a delicate touch. If it was too big, viewers would think that no one could survive, yet some characters do. We had to make it feel very violent and dangerous, just not the end of the world."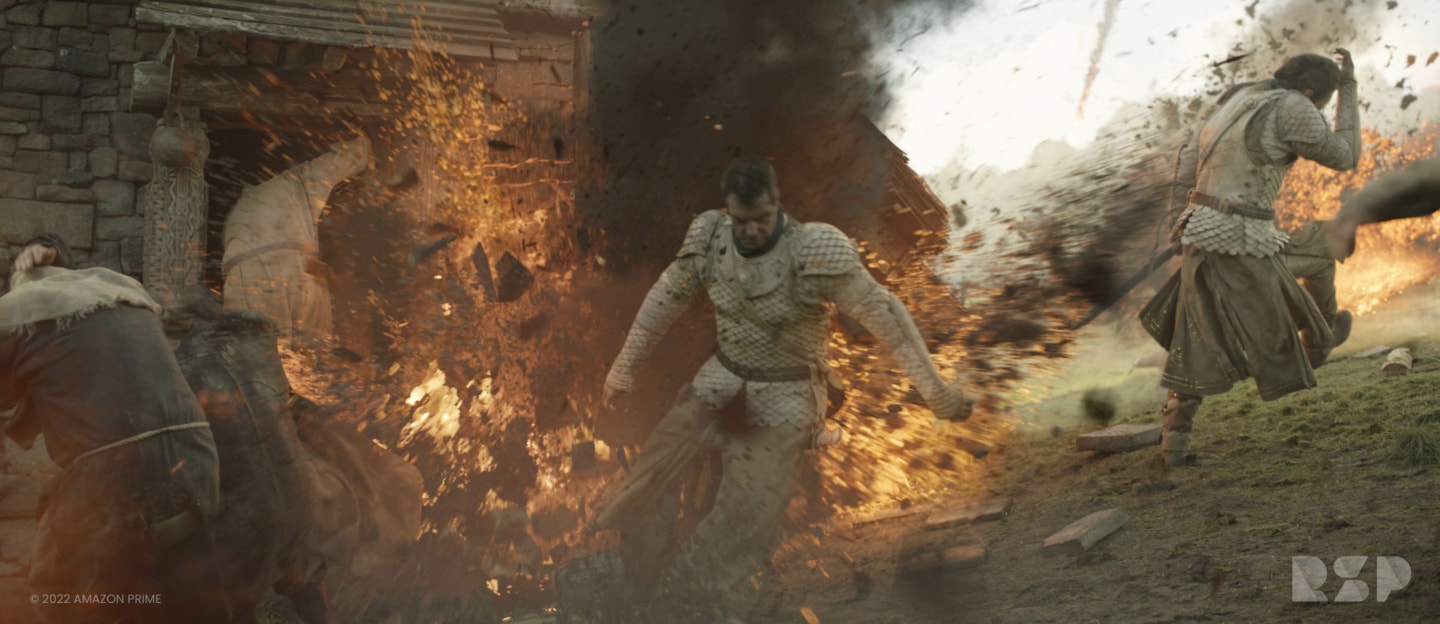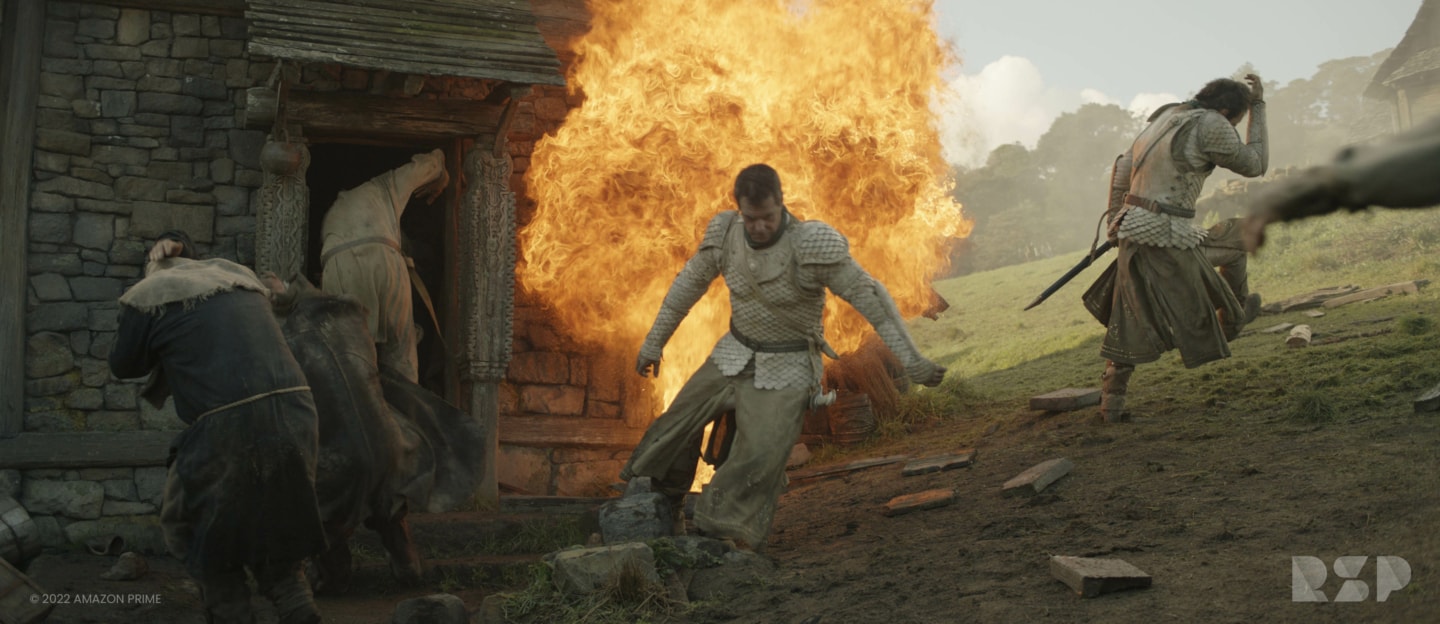 The whole team worked hard to get the details right. "I'm quite proud of our effort in the technical aspects," James says. "Working within a fixed timeframe, we set up a system to get the lava bombs, impacts and pyrotechnics to work together. We were then able to reproduce those effects across multiple shots and, in effect, automate them. We simply had to fine-tune things based on creative direction, camera angles, etc."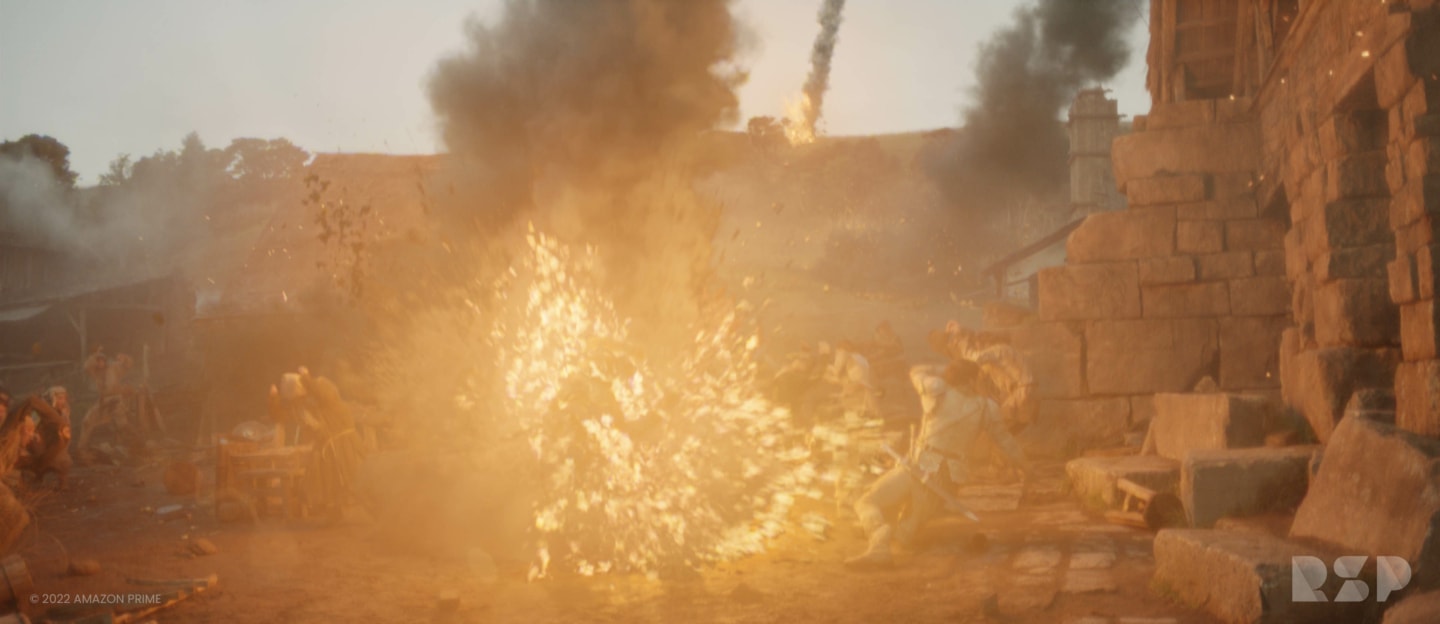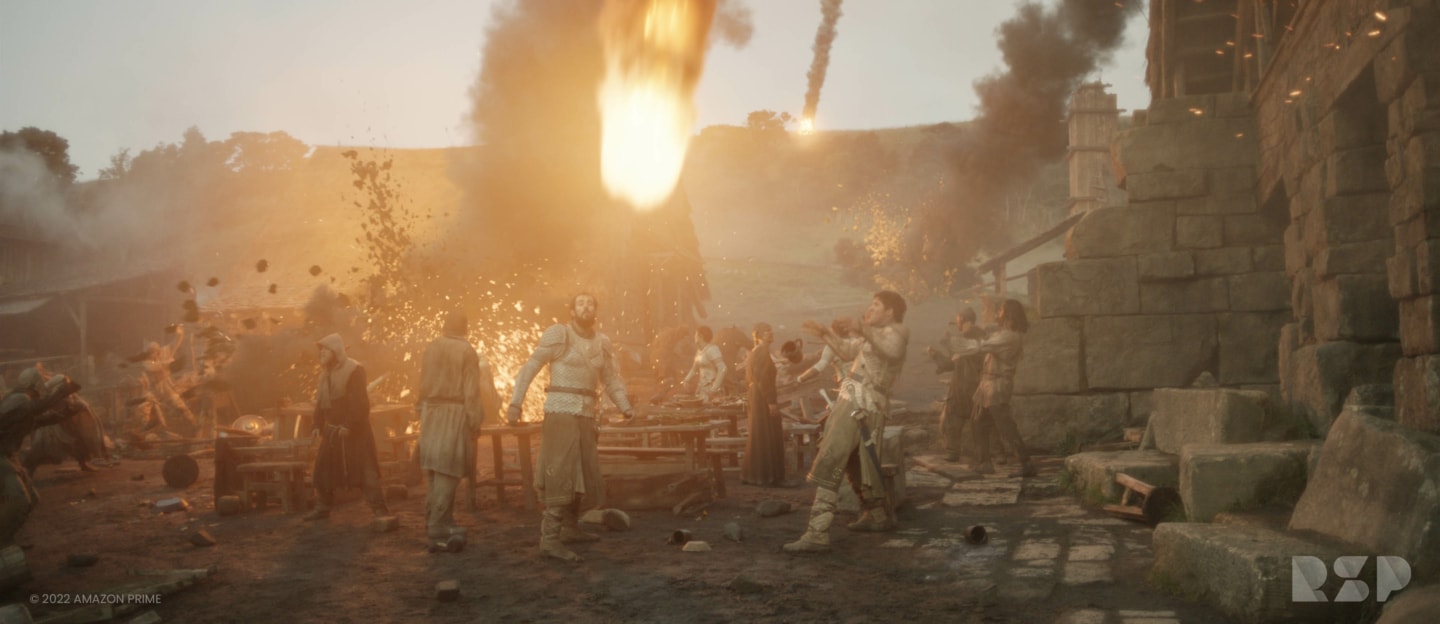 RSP also undertook a sequence involving a rock breaking ceremony . A group of dwarves test their mettle by attempting to break large chunks of granite with an axe. "We were tasked with replacing prop elements with CG rocks," notes Cole. "We had to paint out existing rocks and recreate what was behind them. It was difficult due to the movement of bodies in the scene. Our artists also had to augment the plinth that's used to break rocks with dusts and cracks."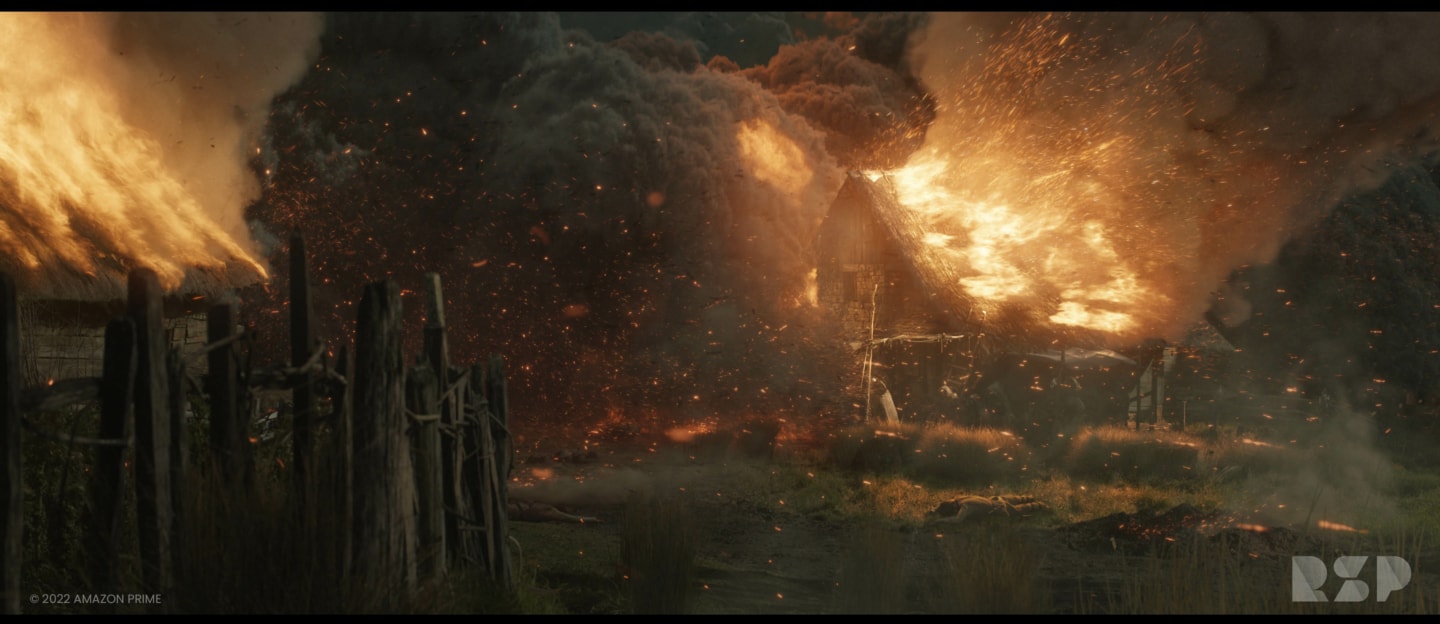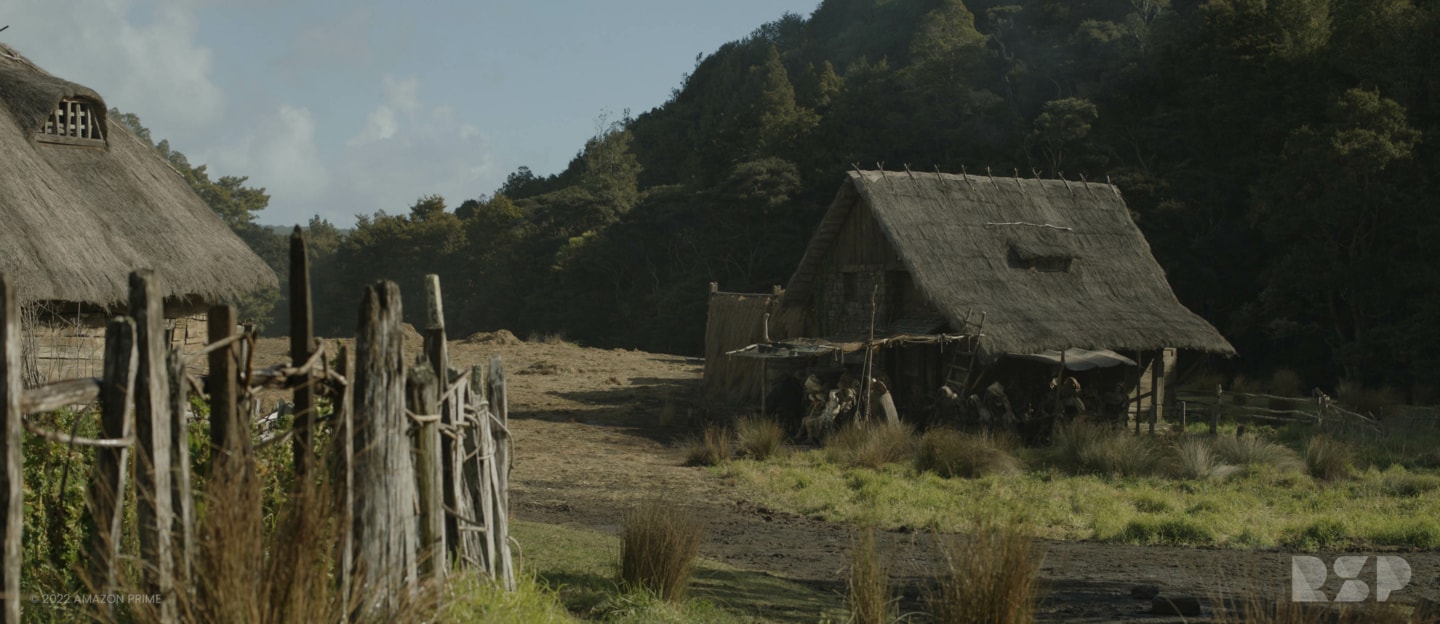 Work on the project was split between RSP's head office facility in Adelaide and its recently-launched studio in Brisbane. Having steadily developed its remote capabilities over the past two years, the studio was able to distribute the work among artists efficiently and securely. "We have strong production managers on both the CG and comp sides," explains VFX Producer Jayne Herrmann. "Communication was excellent. Remote workflows give us more freedom and flexibility."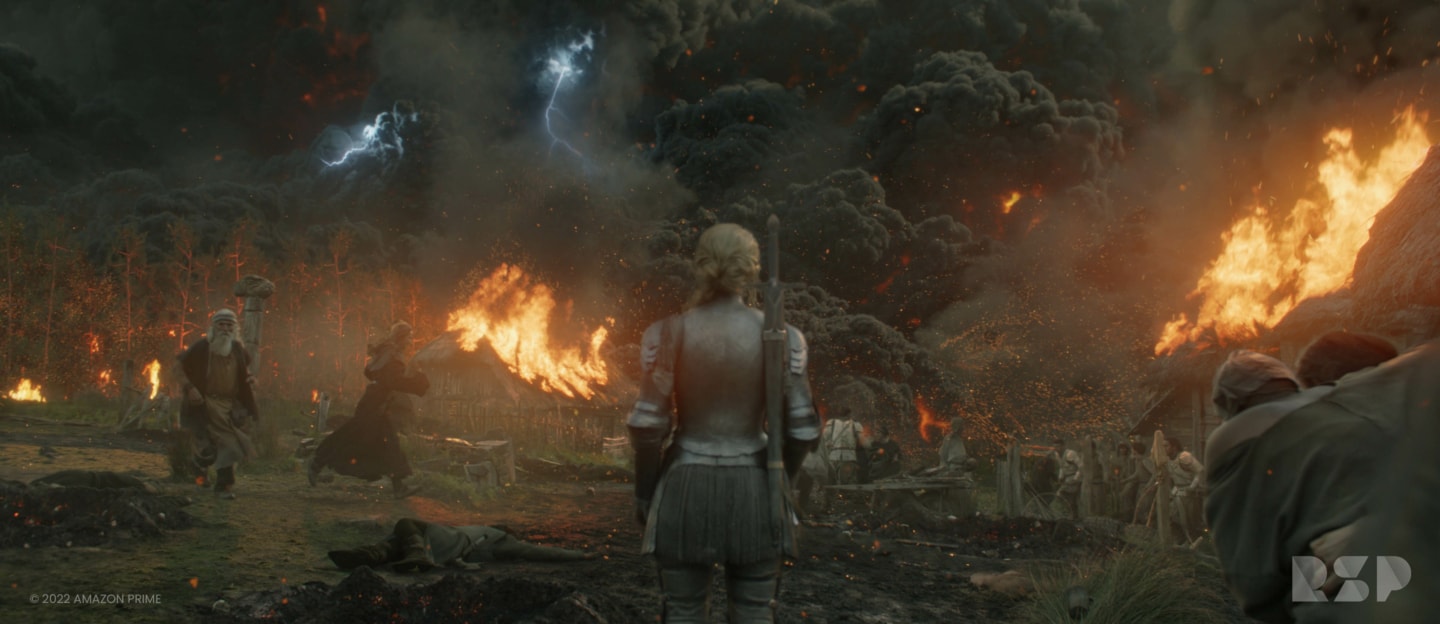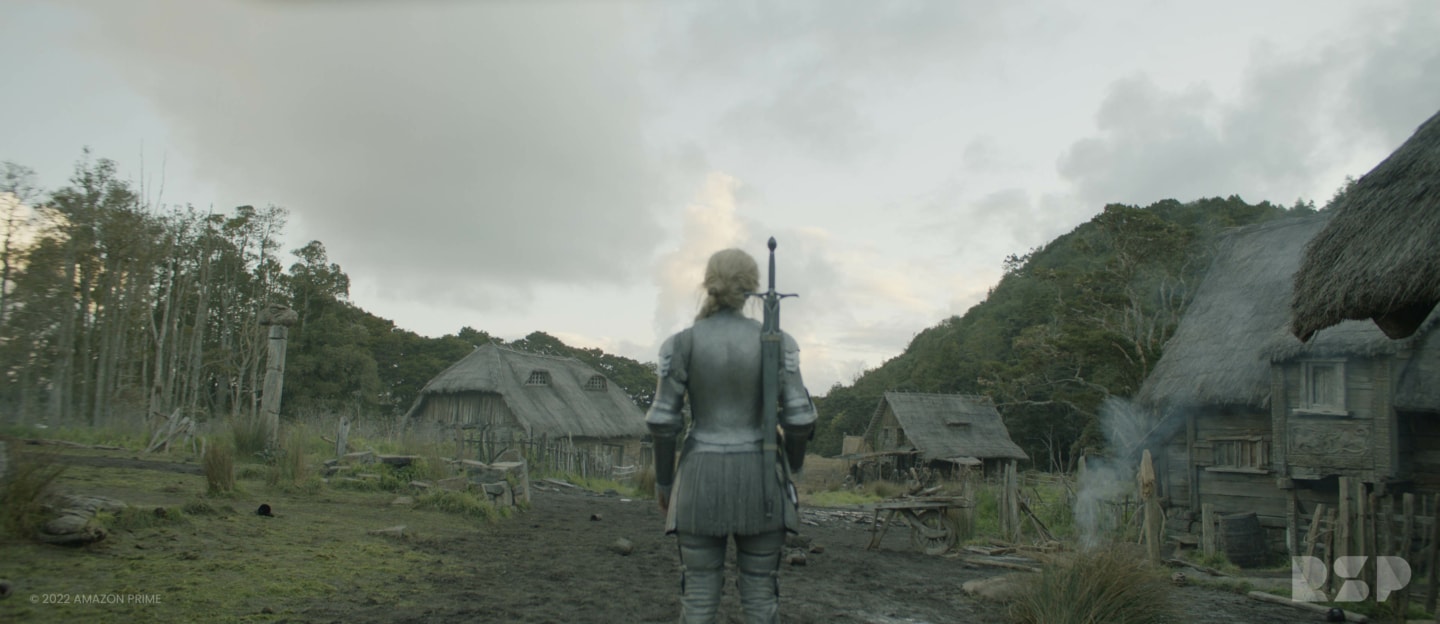 Herrmann notes that the project was embraced by the team with great enthusiasm. "It was a dream project for our artists as many of them were inspired to become visual effects professionals by Peter Jackson's films," she says. "They gave their best effort and delivered fantastic results. The shots look superb."
CREDITS + CREW
RSP TEAM
ADAM PETTIGROVE
ADAM POTTER
ADARSH LANGTHASA
ALEX FOX
ALEX MEDDICK
ANDREW BURLES
ANDREW PALMER
ANDREW RUTHERFORD
ANDREW WILLIAMS
ANDY PEEL
ANIL REDDY CH
ANNA HODGE
ANTHONY WINTER
ASHLEIGH WHITE
ASHLEY MASON
ATHUL MATHEW BENJAMIN
BEN WARD
BHAKAR JAMES
BREE WHITFORD-SMITH
BRENT ST MARY
BRIDGET DINNING
BRITTANY GRAHAM
CAMERON BROWN
CHARLES KIM
CHRIS CLOUGH
CHRIS KING
CONNOR SULLIVAN
CRAIG FIELD
CRYSTEL NEWMAN
DAN WILLS
DANIEL CARLIN
DANIEL NEES
DANIEL VELIKOV
DANIELLE CARDELLA
DARIA KOZLOVA
DAVID CAUNCE
DEAN MRAZEK
DOMINIC STEPHENSON
DYLAN SHAW
ELYSHA DEKKER
EMMA SULLIVAN
FRANCESCO CADONI
GABRIEL MANDALA
GABRIEL ROCCISANO
GABY VILLAR
GARETH ERIKSSON
GREG WIEDER
GREGORY SHIMP
HAMISH BELL
HAO TRUONG
HARRY MEDLIN
HEATH DINGLE
IAN COPE
ISAAC TURIER
JACK WEST
JAKE BOTT
JAMES DEAN
JAMES FAULKNER
JAMIE MACDOUGALL
JASON QUINTANA
JENNIE ZEIHER
JESS BURNHEIM
JESZEN STOKES
JOHN BASTIAN
JONATHAN WENBERG
JULIAN ROMEO
JULIETTE CHRISTIE
KALYAN CHAKRAVARTHY
KATE BERNAUER
KRANTHI KUMAR K
KURT DEBENS
LEEMA ROSE
LEIAH SEARS
LEO EVERSHED
LIAM GARE
LOUIS CIANCIULLO
LOUIS DUNLEVY
MADDISON GREEN
MALOU BRYAN
MAREE FRIDAY
MARK STORY
MARK TOMCZYK
MATHEW MACKERETH
MEIWA CHAN
MICHAELA DANBY
MIKE RING
MITCHELL KEHN
MONICA QUAN
MORGAN PETRIE
NEILL BARRACK
NICK PILL
NIKOLETTA EKKER
OLIVIA MITCHELL
ORLANDO CAMIÑA DOMINGUEZ
PARIS DOWNES
PATRICK NAGLE
PAUL SUEL SOBOLEWSKI
PAUL TAYLOR
PETER KUMIC
PHIL OUTEN
PRANEETH PATAKAM
RAFAEL VILLAR JOINER
RAJBIR SINGH DHALLA
RANJITH BUDDOLLA
RENEE MARSLAND
RICHARD ALEC COLLIS
RINKI RAI
ROBERT KELLY
SACHIN BANGERA
SAM HANCOCK
SAMANTHA ABDA
SARA HENSCHKE
SARAH BENEKE
SARAH BOND
SCOTT BULEY
SEBASTIAN BENN
SHANE BERRY
SHAWN MCCARTEN
SIMON WALSH
STEFANIA CANCEMI
STEVEN YOUNG HIANG SIANG
THOMAS CANT
TONY CLARK
TRACY DAVIDSON
TROY TOBIN
VANESSA WILLIAMS
VAUGHN WHITE
VICTOR GLUSHCHENKO
VITTORIO DI TORO
WENDY NETHERCOTT