RSP WINS THREE AEAF AWARDS!
Congratulations to the remarkable RSP team on their outstanding achievement, securing the Silver award for our opening sequence in Thor: Love and Thunder within the 'Feature Film Sequence' category!
We were also recognised for our contributions to Elvis and Ant-Man and the Wasp: Quantumania, winning two Special Merit Awards in the 'Feature Film VFX' category.
Well done to all our teams for their hard work and dedication in bringing these projects to life, and to all the winners and nominees.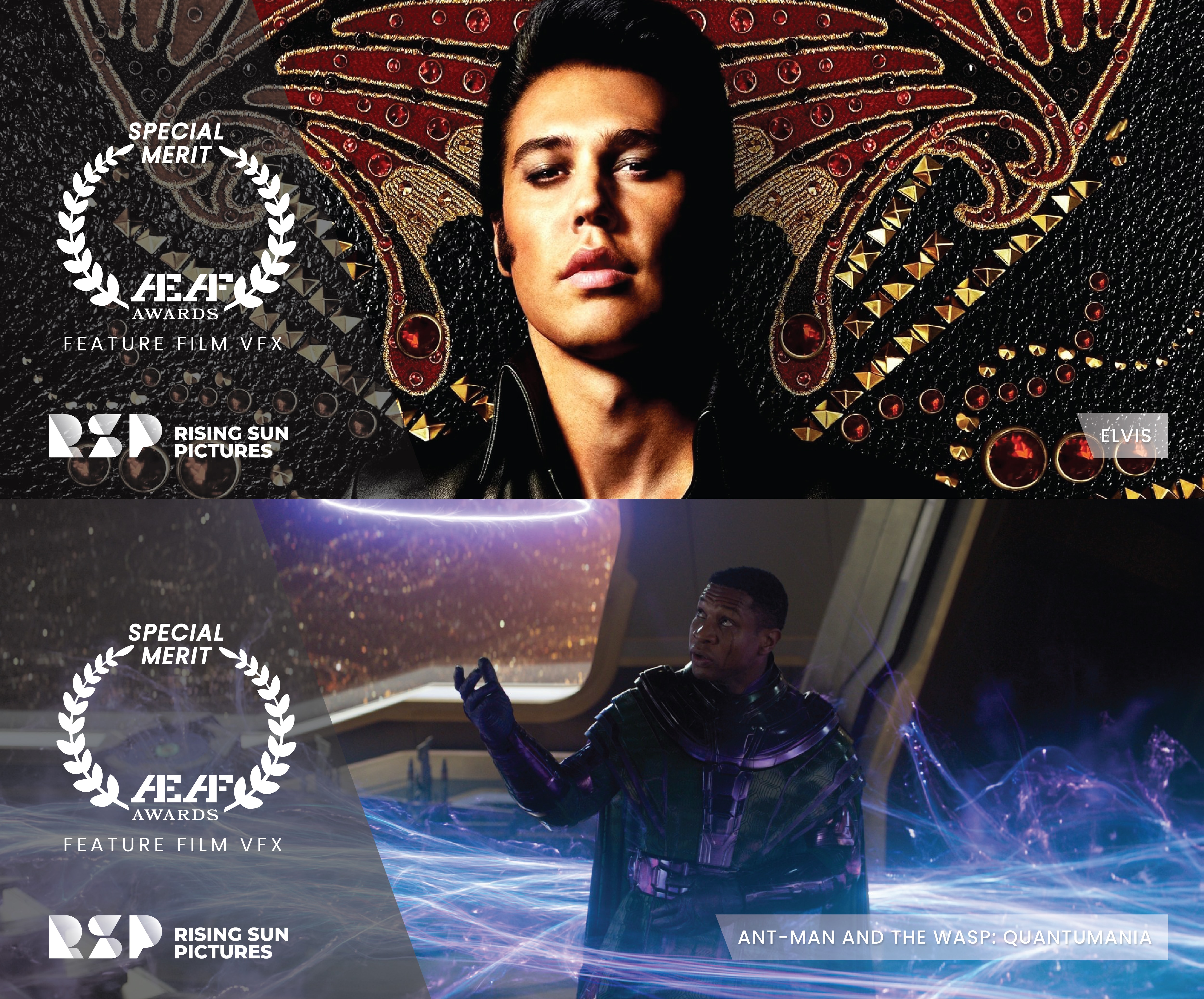 More
26.09.2023

RISING SUN PICTURES RECOGNISED FOR ITS CREATIVE BUSINESS SUCCESS

21.12.2022

RSP 2022 Tenure Awards

15.12.2022

AEAF Award win