staff profile: Adam Potter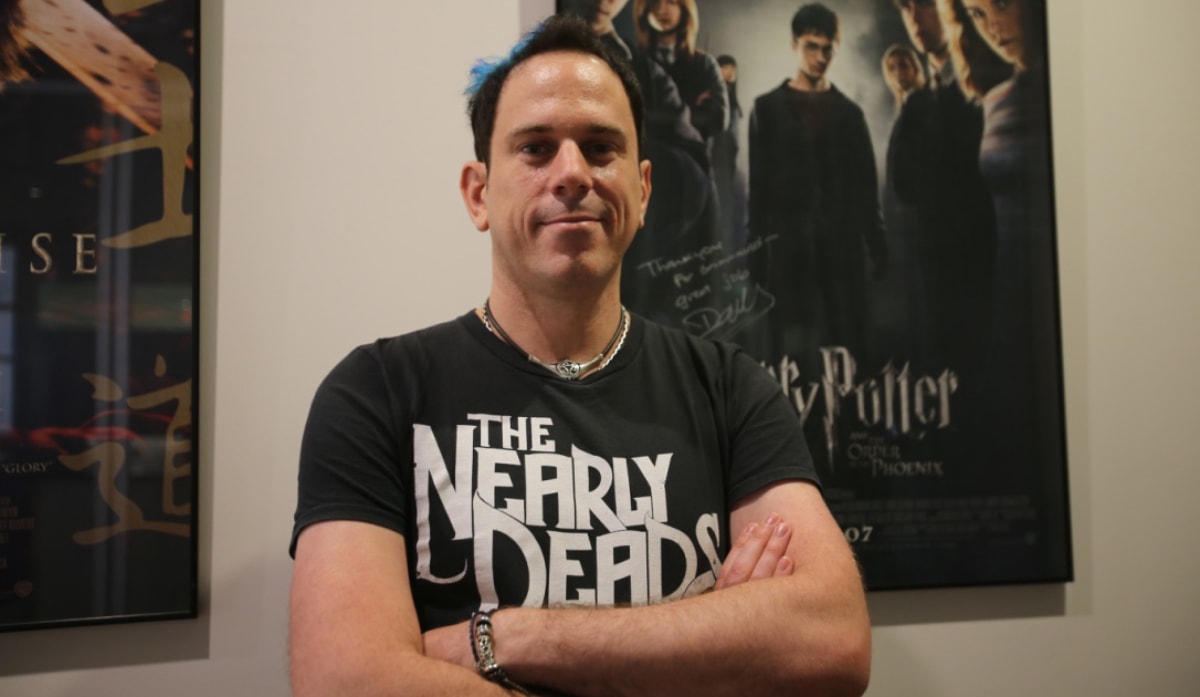 ADAM POTTER – HEAD OF FRONTLINE SERVICES
Adelaide born and bred Adam Potter, was tech savvy from a very young age. He enjoyed pulling things apart to see how they worked, making things, learning about electronics and playing video games.  In the years that followed, he played around with 3D programs, and pursued his passion for creating 3D digital art.
After graduating with an Associate Diploma in Electronic Engineering, Adam worked in a number of jobs in electronics design, defence and testing.  In 2010, he was in the hunt for a new job, when a friend saw that Rising Sun Pictures were hiring. Adam applied... and the rest is history! 8 years on and he is still part of the RSP family and is now Head of Frontline Services.
WHAT DO YOU DO IN YOUR ROLE?
I lead a group of people who provide important services to the company, including; frontline support, render wrangling, farm management, and handling & conforming data in and out of the building to and from the studios.
WHAT IS THE MOST CHALLENGING PART OF YOUR JOB?
Ensuring everyone has what they need at any one time, and if I can't provide an immediate solution, having a temporary solution that keeps people happy. Communication is key.
WHAT DO YOU ENJOY MOST ABOUT RSP?
Working with an awesome group of people in my team.
YOUR ALL TIME FAVOURITE MOVIE?
Ready Player One.
FAVOURITE MUSIC / BAND
Alternate rock - The Nearly Deads.
WHAT ARE YOUR INTERESTS /HOBBIES?
3D digital art.
Rollerblading.
YOU LOVE PLAYING AROUND WITH 3D PROGRAMS AND CREATING, WOULD YOU MAKE THIS YOUR CAREER AND BECOME AN VFX ARTIST?
No, I don't like mixing business with pleasure!
TELL US SOMETHING ABOUT YOURSELF THAT WE DON'T KNOW?
I won the HyperX artwork competition in 2008 for 'Kingston Memory' which was announced at Computex in Taipei.
I have had a number of artworks published in books by Ballistic Publishing.
CRAZIEST THING YOU HAVE DONE?
I'm generally crazy. Soooooooo...
SUPERPOWER OF CHOICE?
To heal others quickly.
PHOBIA
Spiders go squish, bugs go mush, snakes are big but I've got legs.
Oh and moths are ikky!
WHAT THE WORLD NEEDS NOW IS....
'The world could always use more heroes' - Tracer
ADVICE TO ASPIRING ARTISTS
Don't move over to the dark side - Join us on the frontline 🙂
More
13.05.2022

RSP delivering Graduate Certificate in FX and Lighting in Brisbane

12.05.2022

Junior Administration Assistant Traineeship

27.04.2022

Passing the Torch