Training for a Brighter Future: An RSP Success Story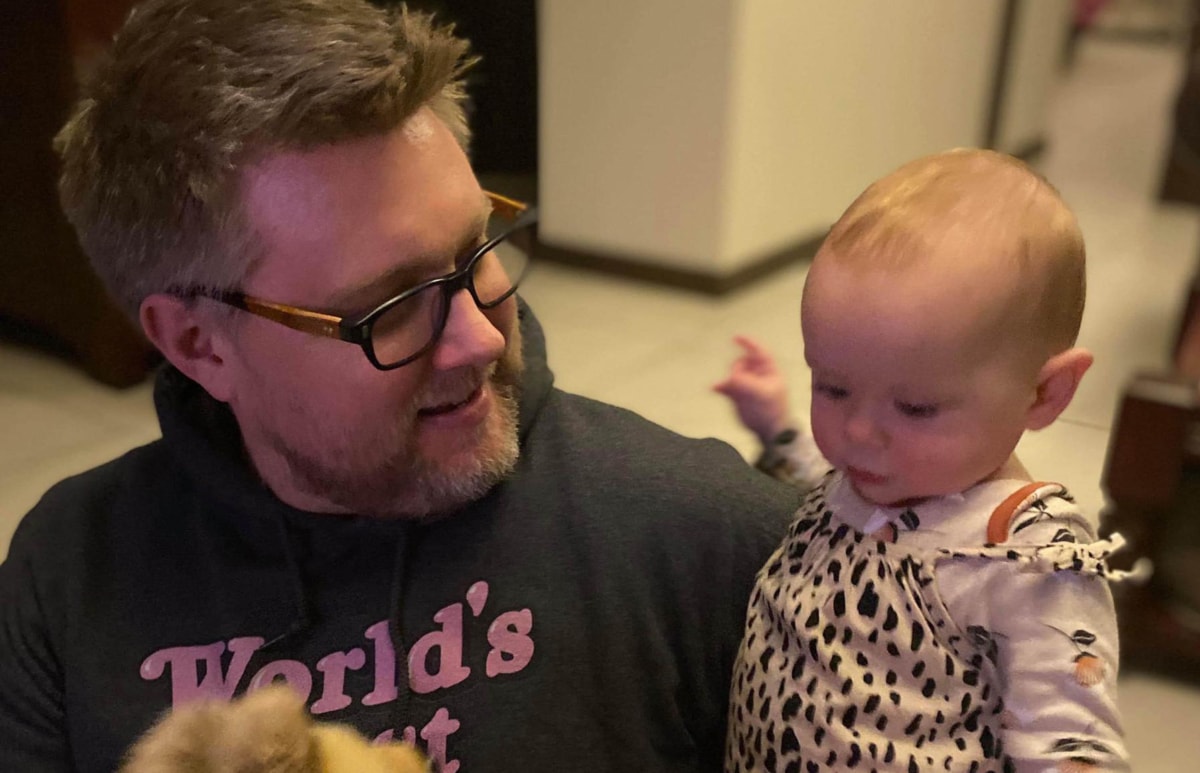 Rising Sun Pictures Technical Assistant Mike ring pictured with his niece.
Mike Ring uses Rising Sun Pictures training program as a springboard to an exciting, new career.
Mike credits his experience in RSPs training program for an easy transition to full-time employment. "My previous university training was excellent in terms of learning the principals of design, and gaining exposure to different areas of animation, but RSP prepared me for industry", he observes.
"I learned how a studio pipeline works, where I fit in, and how to showcase myself to potential employers. By the end of the course, I knew I was ready." RSP Technical Assistant, Mike Ring.
One unique feature of RSPs training program is that courses are taught by working professionals - senior artists with credits on studio blockbusters - and classes mimic a real-world studio environment. Students work in teams with digital assets from actual film and television productions. Expectations are sky high. "My instructors were very supportive but also very demanding", Mike says." The pace was quick, but I was motivated and managed to keep up and get my work done by the end of each day."
Mike chose to enrol in the Graduate Certificate in Dynamic Effects and Lighting course after seeing the filmJurassic World: Fallen Kingdom.He was blown away by images of volcanic clouds and hoped to produce similarly striking visuals. A year into his professional life, he maintains big ambitions, but circumstance has caused him to refine his goals. "When I was contacted by the other visual effects studio, they asked if I was interested in learning creature effects," he recalls. "It wasn't dynamic effects, but it involved the same software, so I said yes. I loved it and am now hoping to do more creature work at RSP. In visual effects the pathways aren't always direct. It's important to be open to learning and expanding your horizons."
In fact, Mike expects that his education will never end. "In this industry, there are always innovations, new software and new techniques to learn," he says. "I even keep a copy of The Visual Effects Society Handbook on my desk and whenever I have downtime, I pick it up. I cant imagine ever being bored."
Looking back, Mike has no regrets about altering his career path and is looking forward opportunities ahead. "I take great pride in my work," he says. "The first time I saw a shot Id worked on up on a movie screen, I was thrilled. At that moment, I knew that all the hard work had paid off."
More
14.06.2022

BAZ LUHRMANN'S ELVIS DAZZLES

09.06.2022

The Fuse Group acquires Madrid-based El Ranchito

13.05.2022

RSP delivering Graduate Certificate in FX and Lighting in Brisbane