Rising Sun Pictures Recreates an Auto Racing Icon for Best Picture Nominee "Ford v Ferrari"
Studio produces a photo-real version of Daytona International Speedway and its cheering crowd from the epic 1966 race.
Adelaide, South Australia—January 15, 2020 — Rising Sun Pictures (RSP) helped to recreate one of the most thrilling events in the history of auto racing for Ford v Ferrari, the new film from 20th Century Fox and director James Mangold. The studio produced 223 visual effects shots for the film, the majority for an 8-minute sequence depicting the first "24 Hours of Daytona" race in 1966. Artists created a historically-accurate, digital replica of the famous speedway and filled it with cheering fans.
PLAY
REEL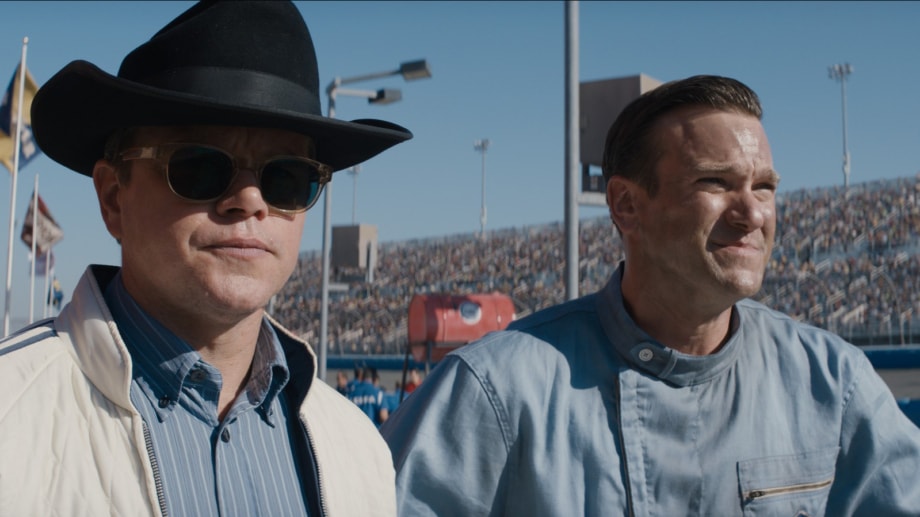 One of the most celebrated films of the year, Ford vFerrari is inspired by the true story of visionary American car designer Carroll Shelby (Matt Damon) and fearless British-born driver Ken Miles (Christian Bale) who together battled corporate interference, the laws of physics, and their own personal demons to build a revolutionary race car for Ford Motor Company and take on the dominating race cars of Enzo Ferrari at the 24 Hours of Le Mans in France in 1966.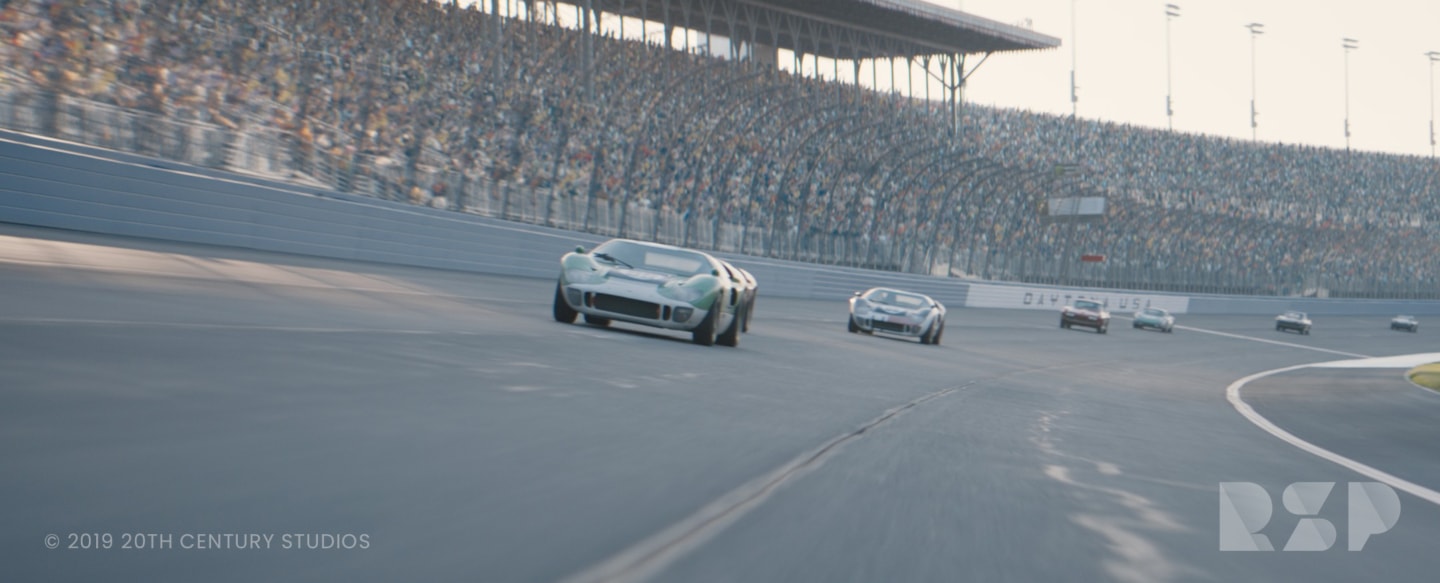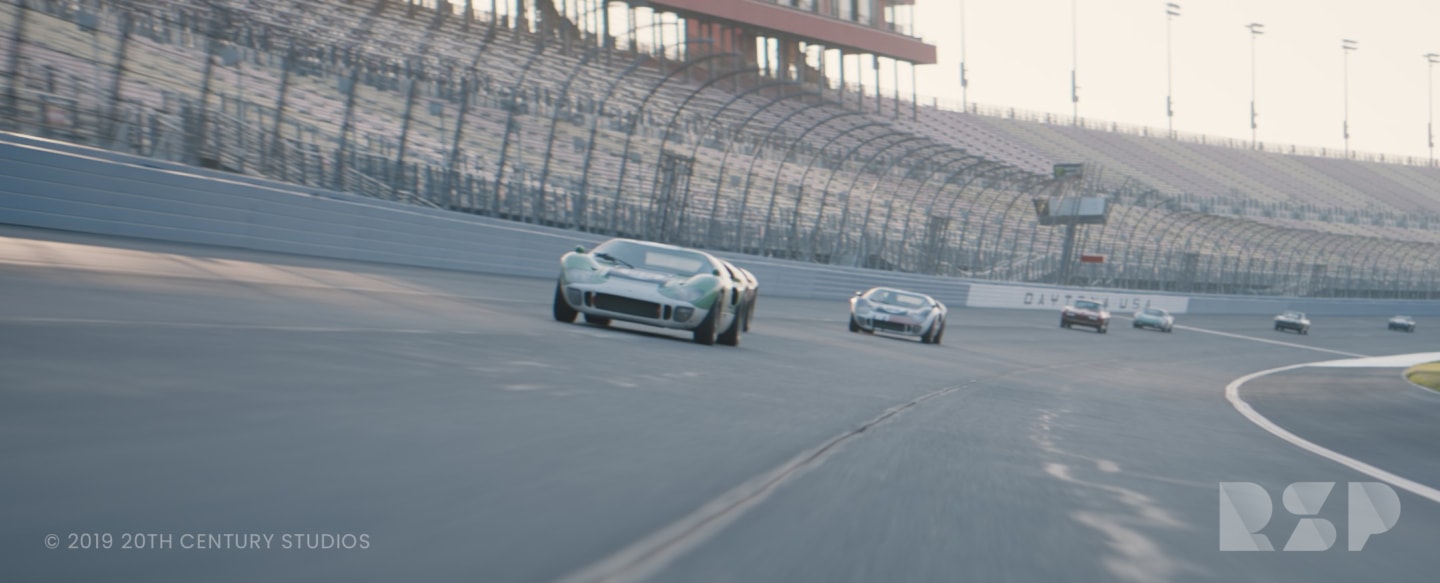 Working under the direction of Mangold, production VFX supervisor Olivier Dumont and VFX producer Kathy Siegel, RSP was tasked with creating grandstand and crowd elements for an extended sequence set in Daytona International Speedway. Artists removed backgrounds from production footage (shot at Auto Club Speedway in California) and replaced them with digital replicas of Daytona's grandstand and its environment as it appeared during the day-long event in 1966. They also populated the stands with tens of thousands of digital spectators and applied other enhancements to help replicate the look and intensity of the actual race.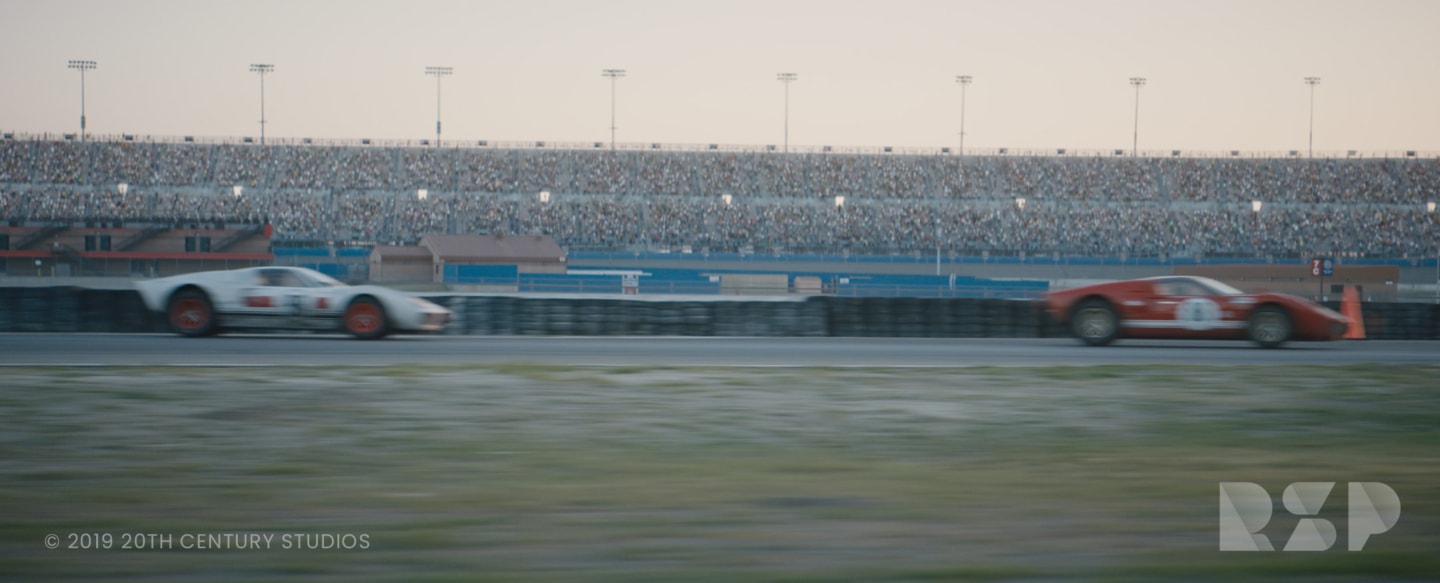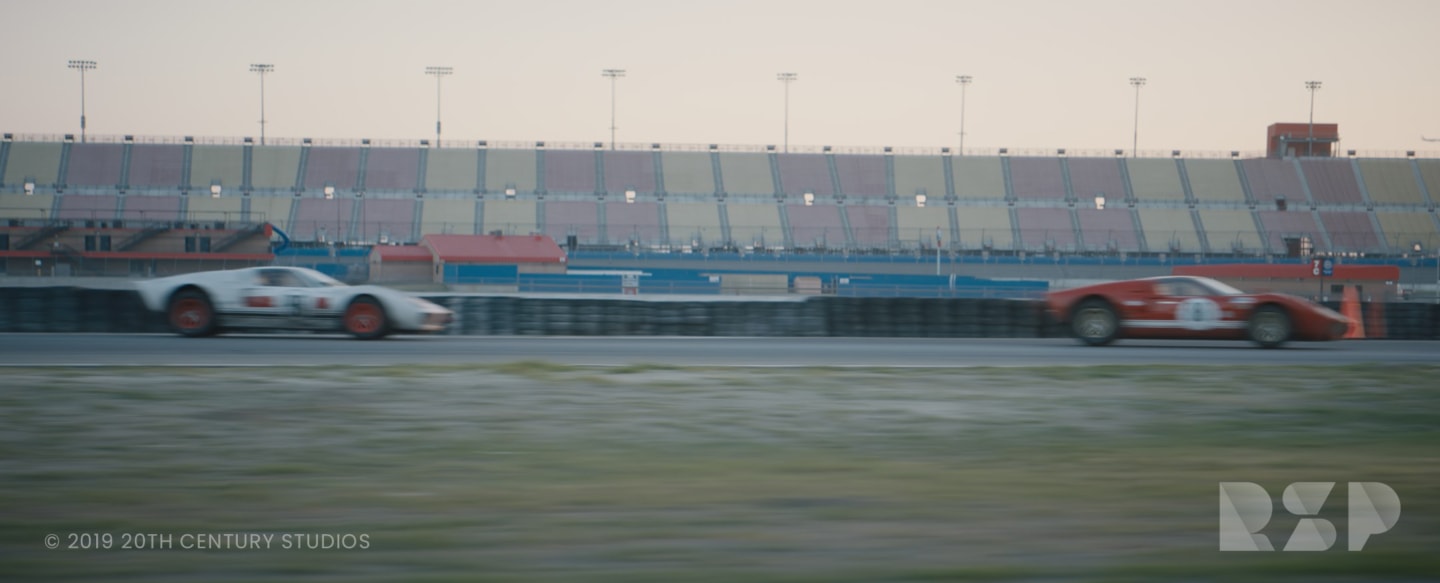 "James Mangold was insistent on remaining true to historical facts in terms of the look of the racetrack and how events unfolded on that day," notes RSP VFX Supervisor Malte Sarnes.
"Our challenge was to build an accurate model on a huge scale and fill it with people who look believable and carry out specific actions in response to things happening in the race." RSP VFX Supervisor, Malte Sarnes.
The racetrack sequence was not only expansive and technically daunting, it also came with a tight deadline. "We have a history of successful collaborations with 20th Century Fox and are renowned for delivering creative integrated sequences on time," notes RSP Executive Producer Gill Howe. "Ford v Ferrari was no exception. As a trusted creative partner, as always, we delivered work of the highest level in terms of creative complexity and consistency, within their designated tight timeframe."
FORD V FERRARI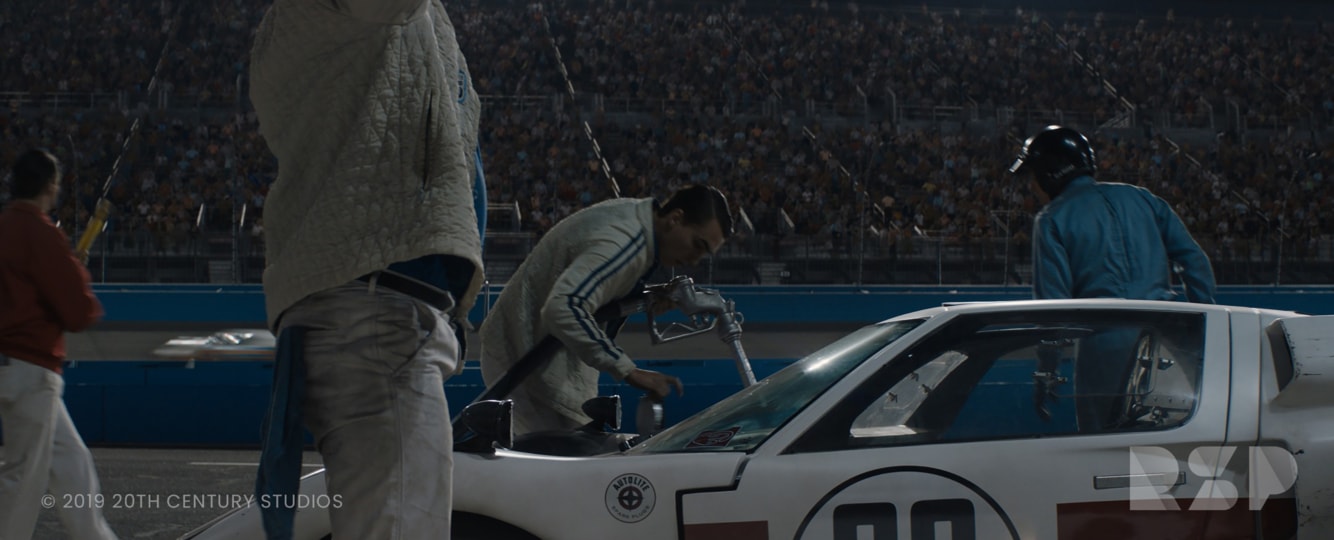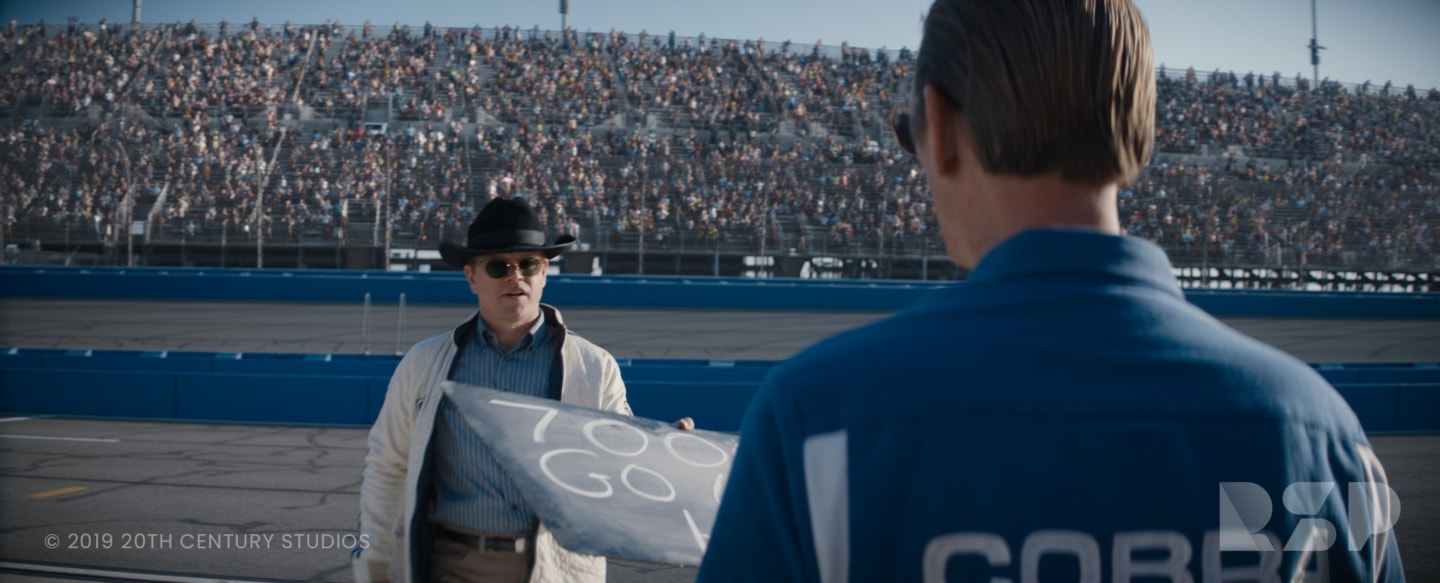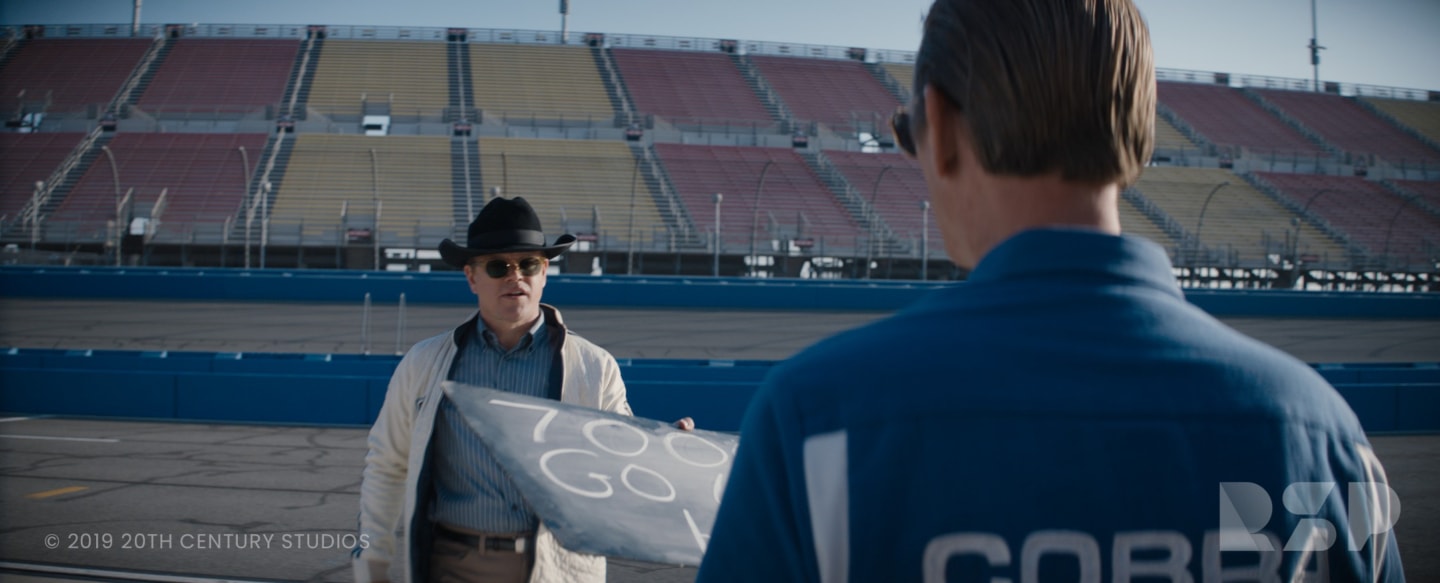 Artists studied archival film of the "24 Hours of Daytona" race as well as historical photographs and architectural drawings to produce a model of the massive speedway, which opened in 1959. Details including the press box, stairwells, signage and flags, down to the color of the seats, were created to mimic the genuine artifacts of the race venue on that day. "This movie will be seen by a lot of die-hard racing fans," notes Compositing Supervisor Matt Greig. "If anything was inaccurate, they would certainly notice."
The team also created 3D replicas of cars that took part in the race and used them to supplement race vehicles in the production footage. Again relying on historical photography, artists produced digital models that conformed to their real-world counterparts, down to the decals that adorned their exteriors, and composited them into scenes in line with their positions in the actual race.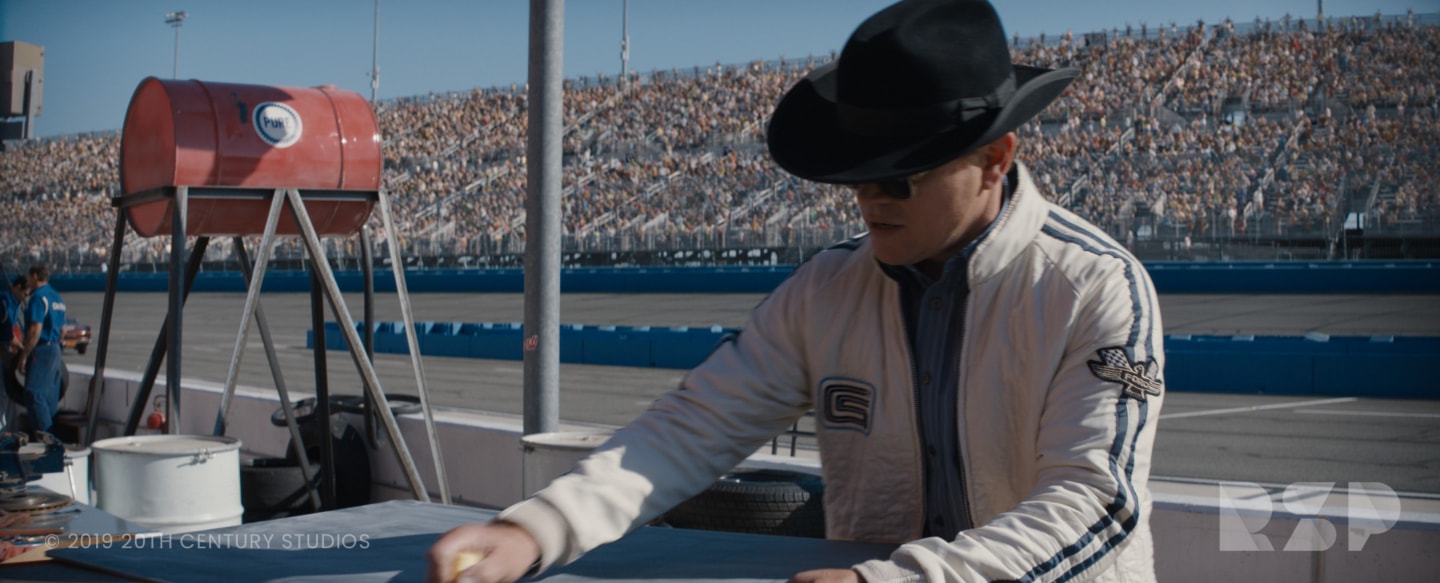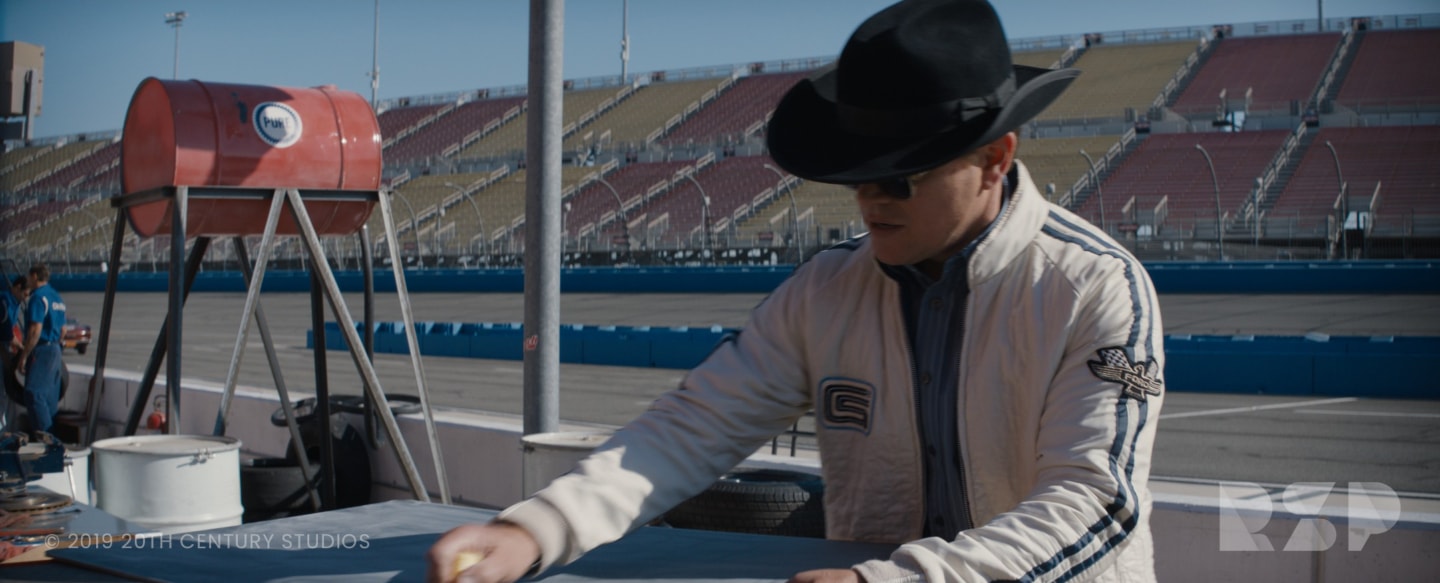 Similar care was taken to make the digital spectators look and behave as the real crowd did 60 years ago. Among other things, notes Sarnes, crowd shots were populated to match demographic patterns of the time (attendees at racing events were predominantly Caucasian males). "We studied crowd composition and behavior at big 24-hour racing events," he says. "Generally, there are more people in the stands during the day than at night and, when it's hot, they tend to congregate in shady areas of the stands. Our digital actors mimic those patterns."
CG Supervisor David Bemi adds that the digital spectators are individualised to high degree. Some are smoking. Others have period cameras draped around their necks. "The modelers did a fantastic job creating the digital characters that matched the style of the time," he observes. "They used shaders to ensure that the clothes weren't too reflective as people generally wore cotton back then, rather than the artificial materials people favour today."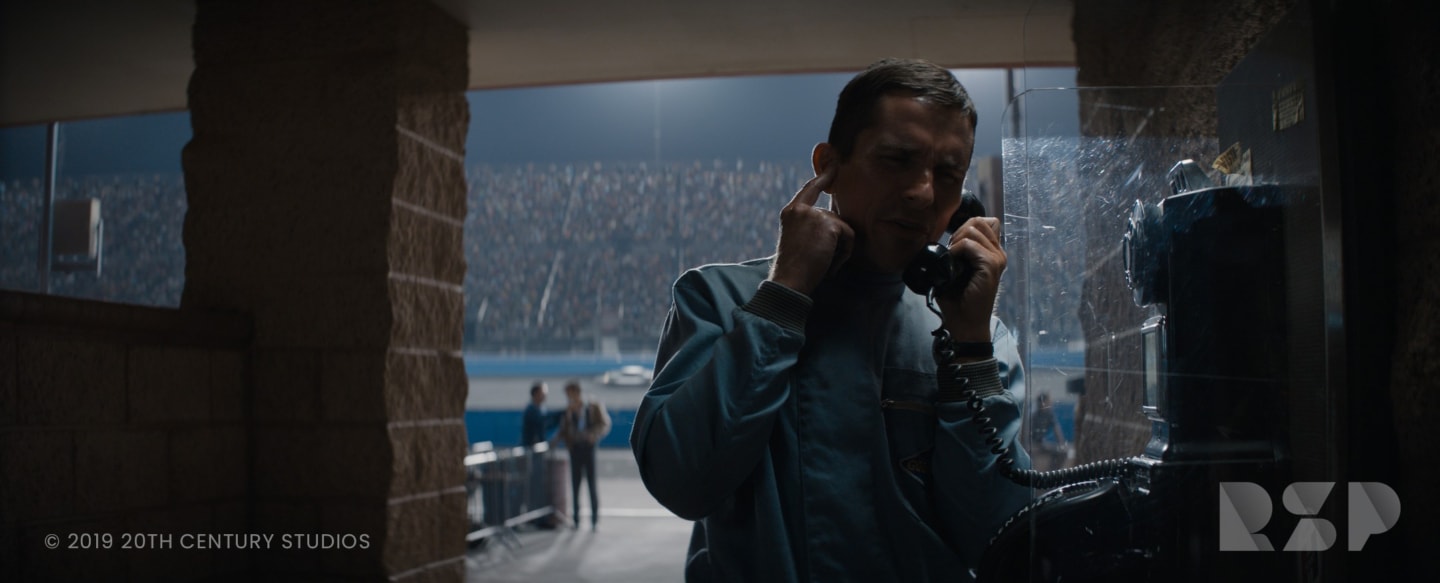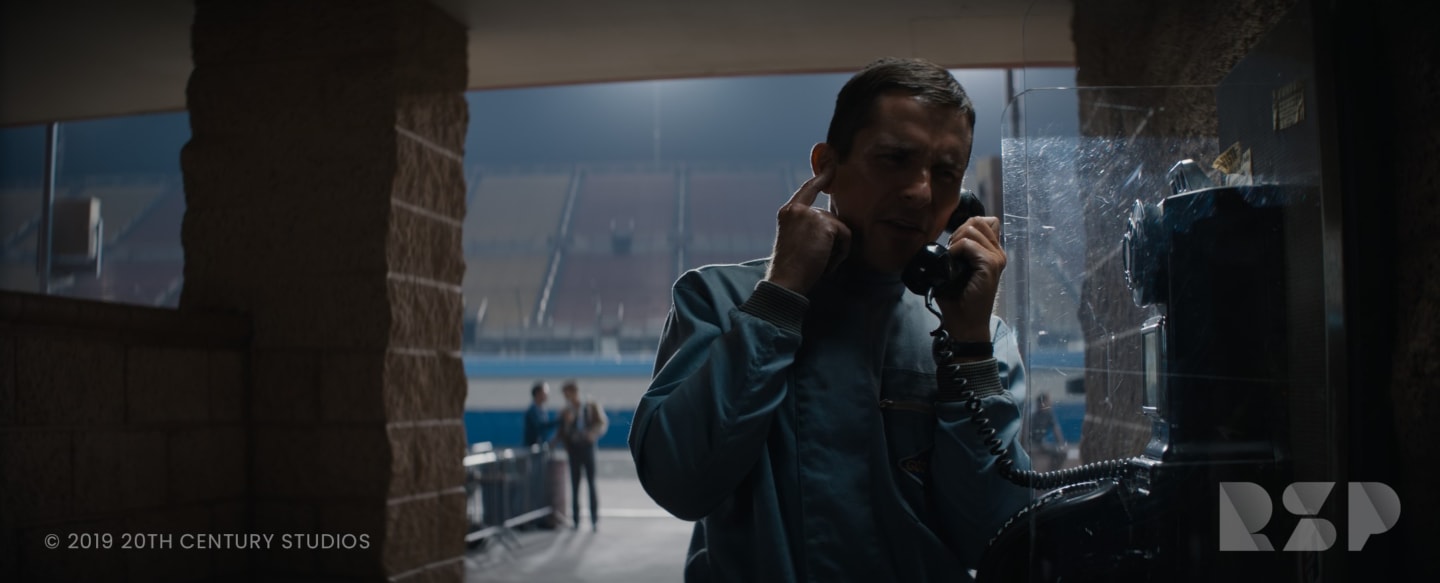 The crowds were also choreographed to respond to events on the track, reacting in shock to near collisions and cheering wildly at moments of high drama. "As the race nears its conclusion it becomes more intense and that feeling is reflected in the crowd," explains CG Supervisor Noah Vice. "In our biggest shots, we had about 45,000 agents present and controlled their behavior through some 30 base cycles. To add further realism, some characters, such as those nearest the guardrails, are hand-animated based on feedback from the director."
Care was taken to keep the digital characters from seeming artificial by lapsing into recognisable patterns. "We worked hard to ensure the frequency of characters and their degree of movement felt natural," says Vice. "With this sequence, we wanted the audience to focus on the race. The background needed to be convincing and add to the atmosphere without detracting from the story."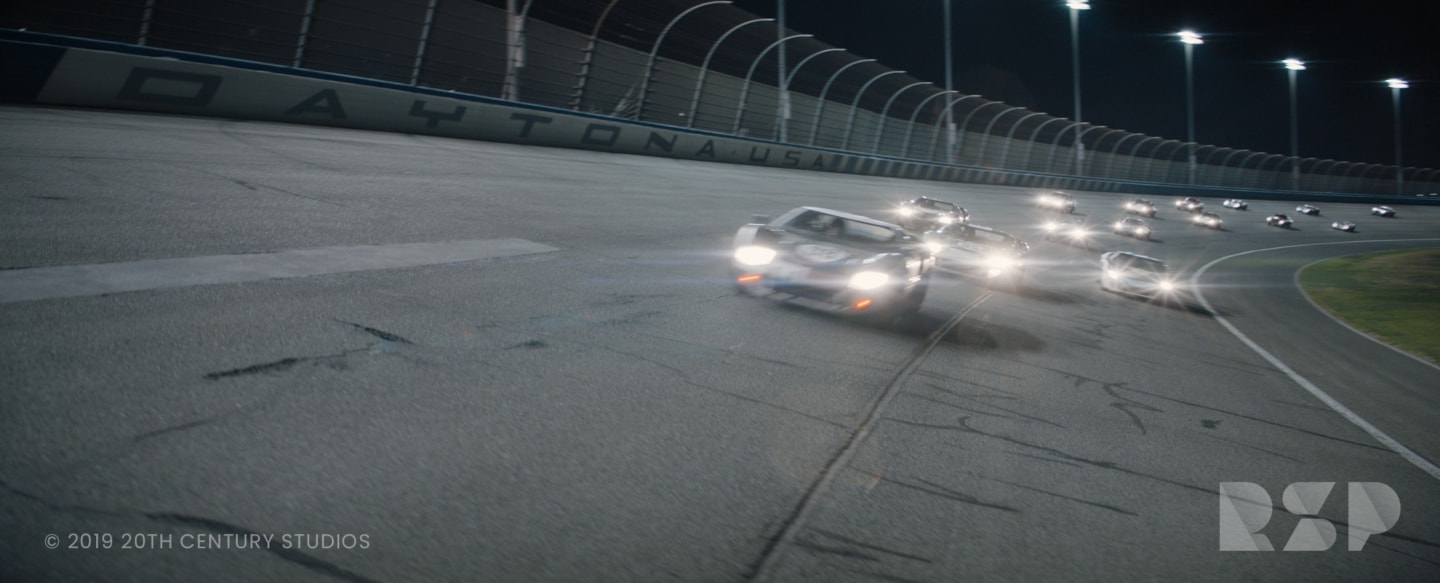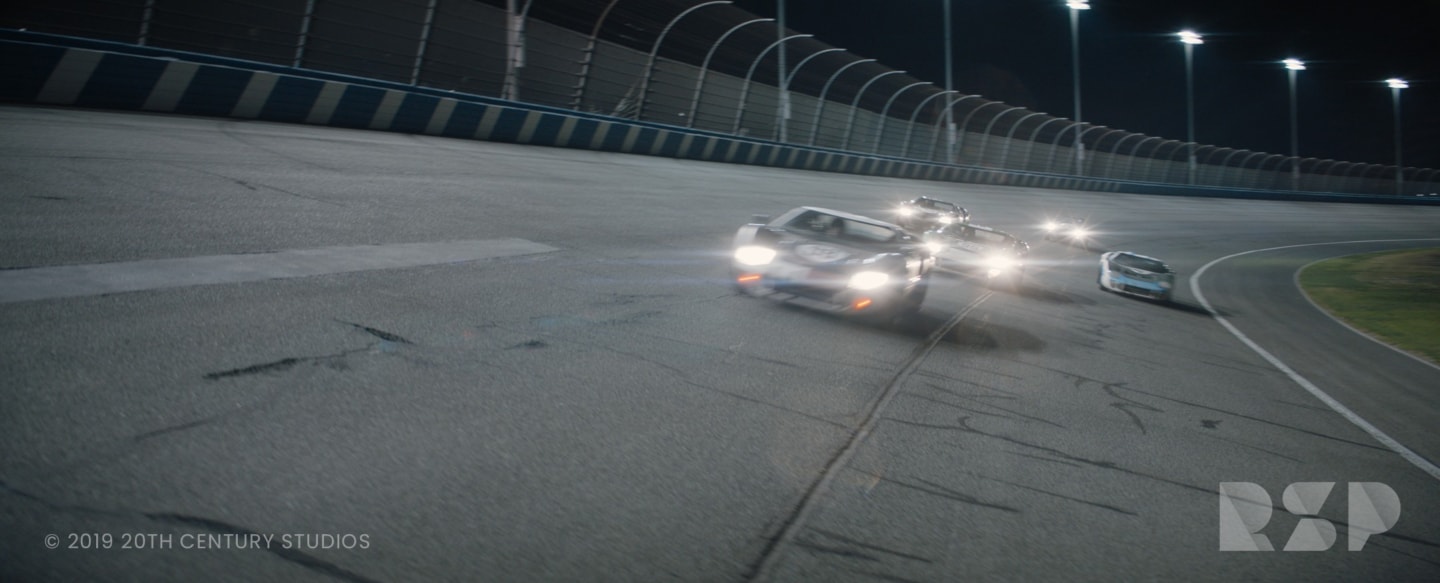 The studio's compositors worked to integrate digital background footage with the live action material, in part by finely matching lighting and color balance. "The principal photography has a beautiful vintage look," notes Grieg. "It was shot anamorphic and has a soft quality with distinctive, lens apparitions. The digital assets needed that same look to blend seamlessly. It took quite a lot of effort to get it right."
"Our Lighting Lead, Mathew Mackereth, developed a system to create our base light rigs using the longitude and latitude of the shoot location and extracted timecode from the plates. This gave our lighters a solid foundation to build on, allowing them to focus on the creative lighting required to achieve the finished shots." explains Vice.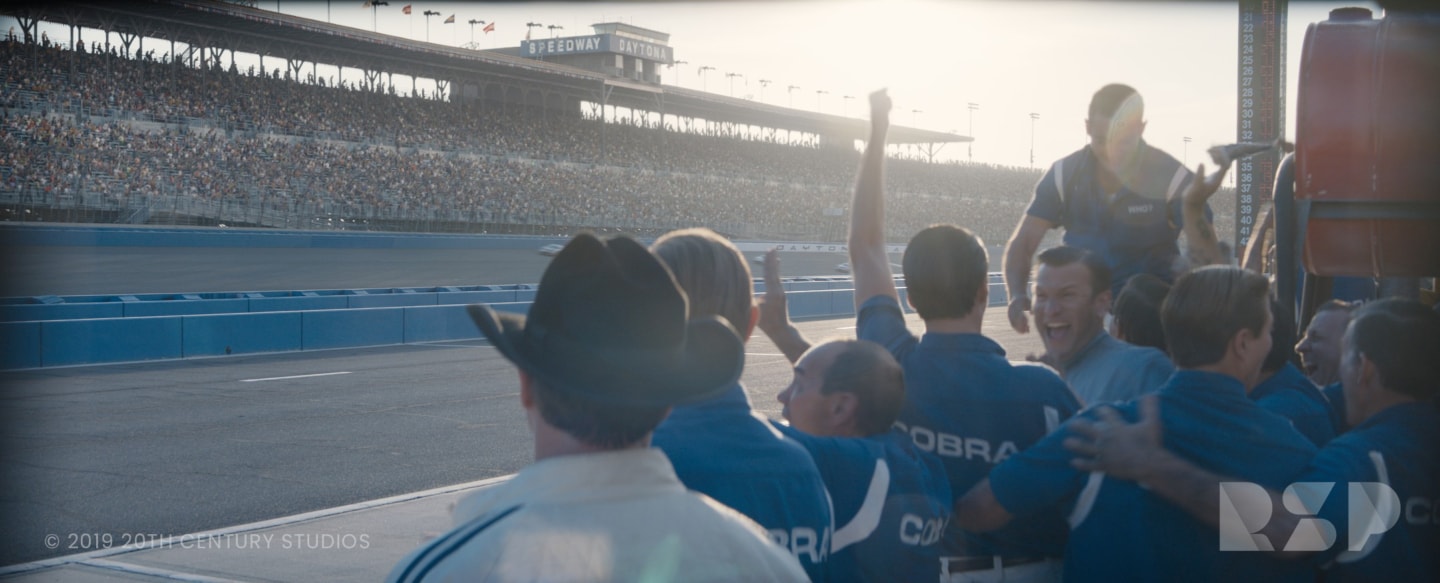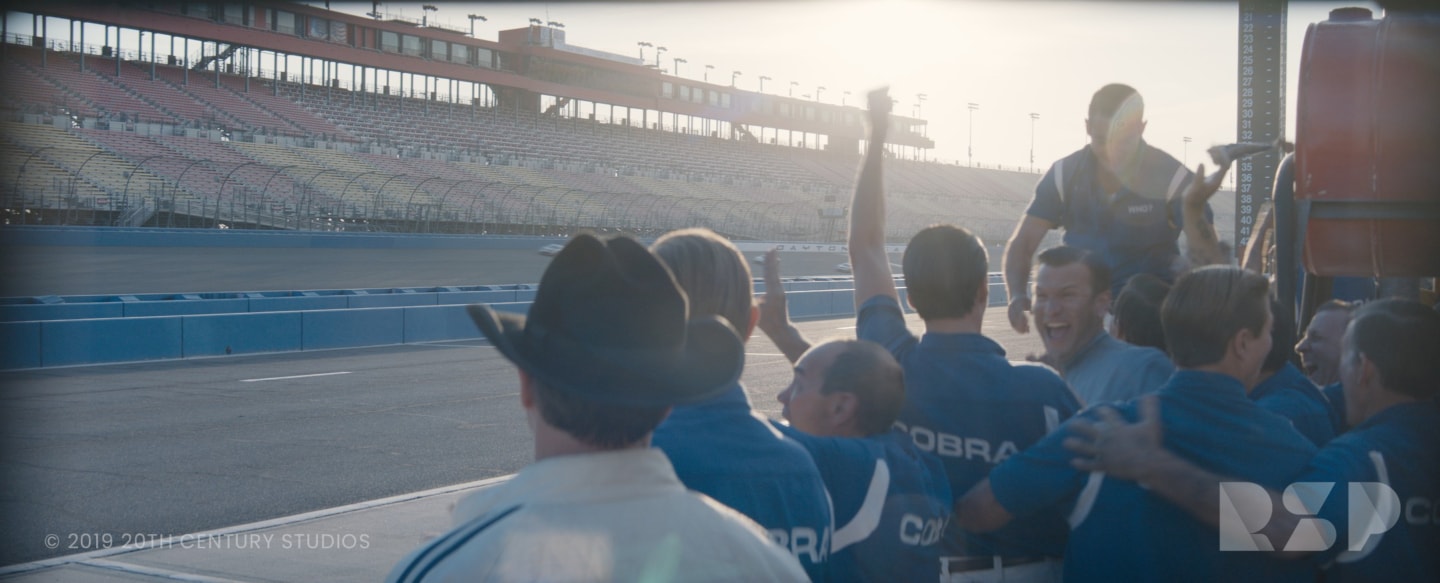 "Our role was to place crowds in the grandstand and fill out the pit area with crew and period vehicles," notes Greig. "That was accomplished primarily with 2.5D matte painting projections. The projections had to be adjusted across the sequence as it encompasses several hours, from midday when the sun was high in the sky through late afternoon."
RSP provided similar background elements for another sequence in the film set at the Willow Springs racetrack in the Mojave Desert where Shelby and Miles tested their new racing vehicle. In that instance, the live action portions of the scene were shot on the actual Willow Springs track. Nonetheless, much of the background had to be altered or replaced to remove modern features and compensate for aspects of the track that had changed in the intervening decades.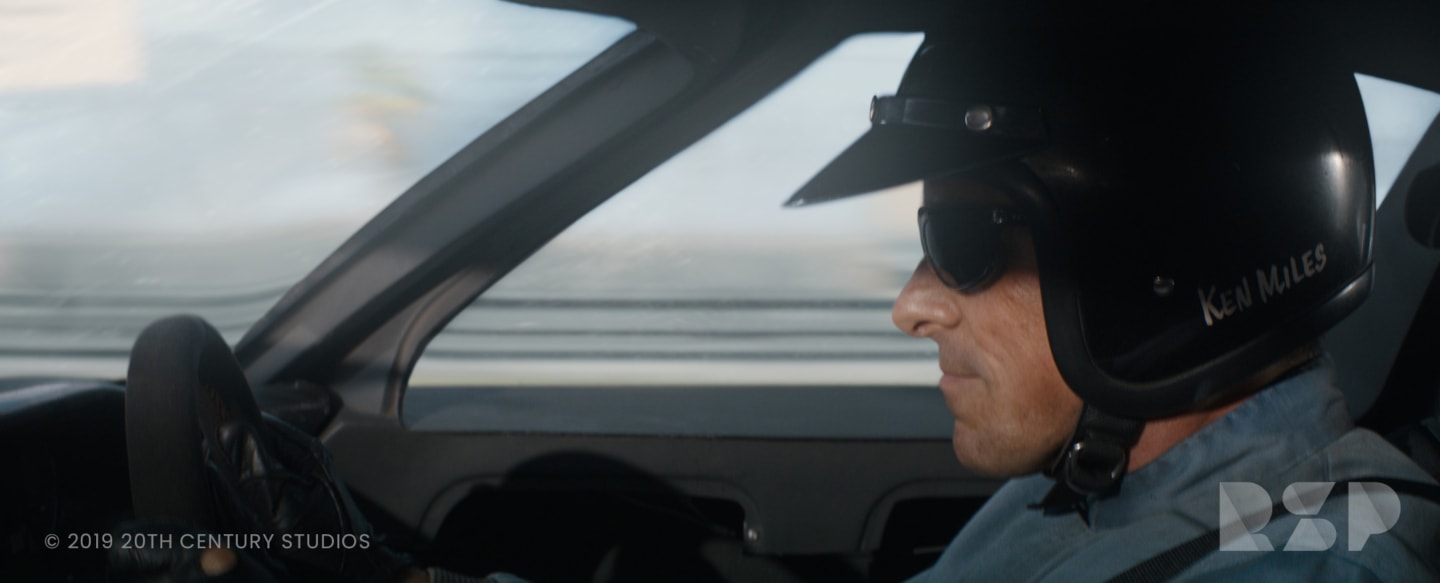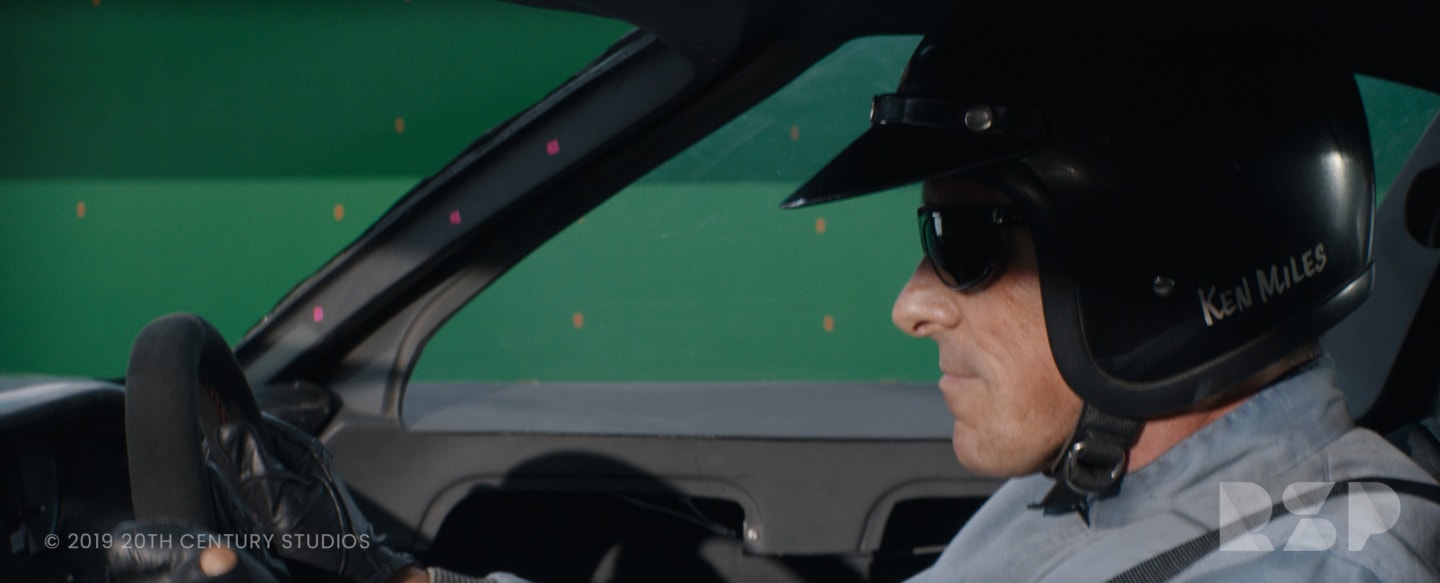 RSP completed both sequences in less than three months. Senior VFX Producer Alexandra Daunt Watney says achieving the quick turnaround required careful planning. "We developed a plan before the production elements arrived," she recalls. "We wanted to ensure we had the physical and human resources in place. We also identified the most challenging shots so the team could get working on them early and allocated the remainder of the work into sensible packages."
"Throughout production, we stayed in close contact with James Mangold's team," she adds.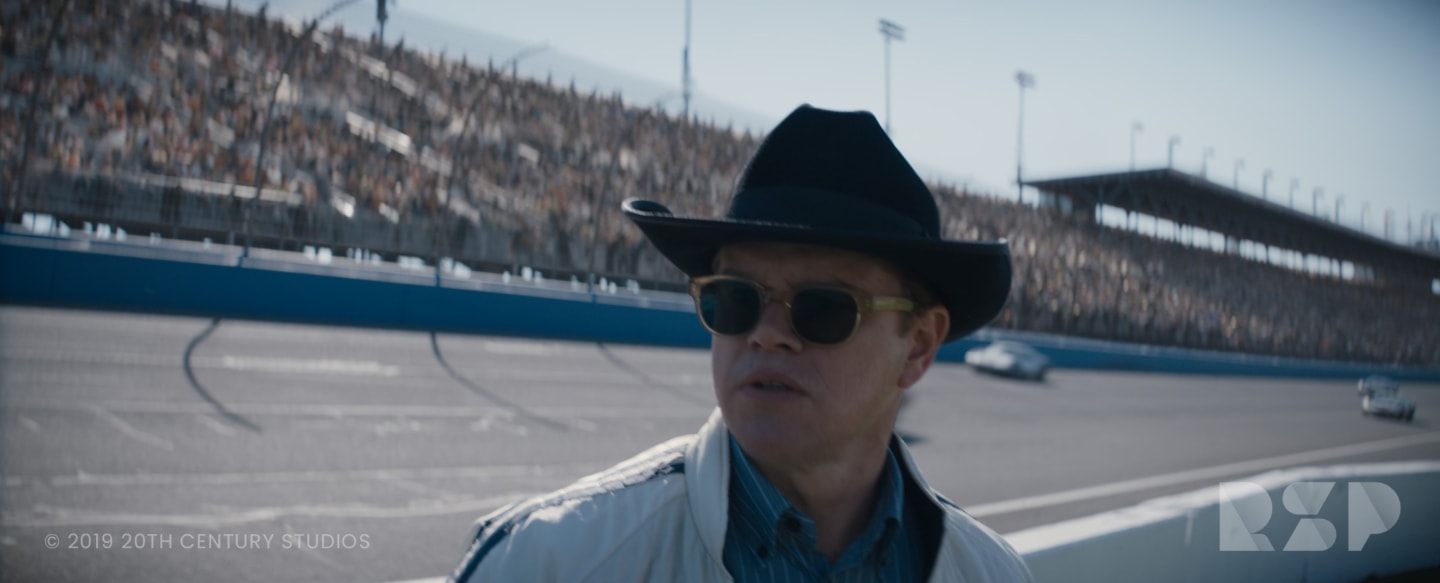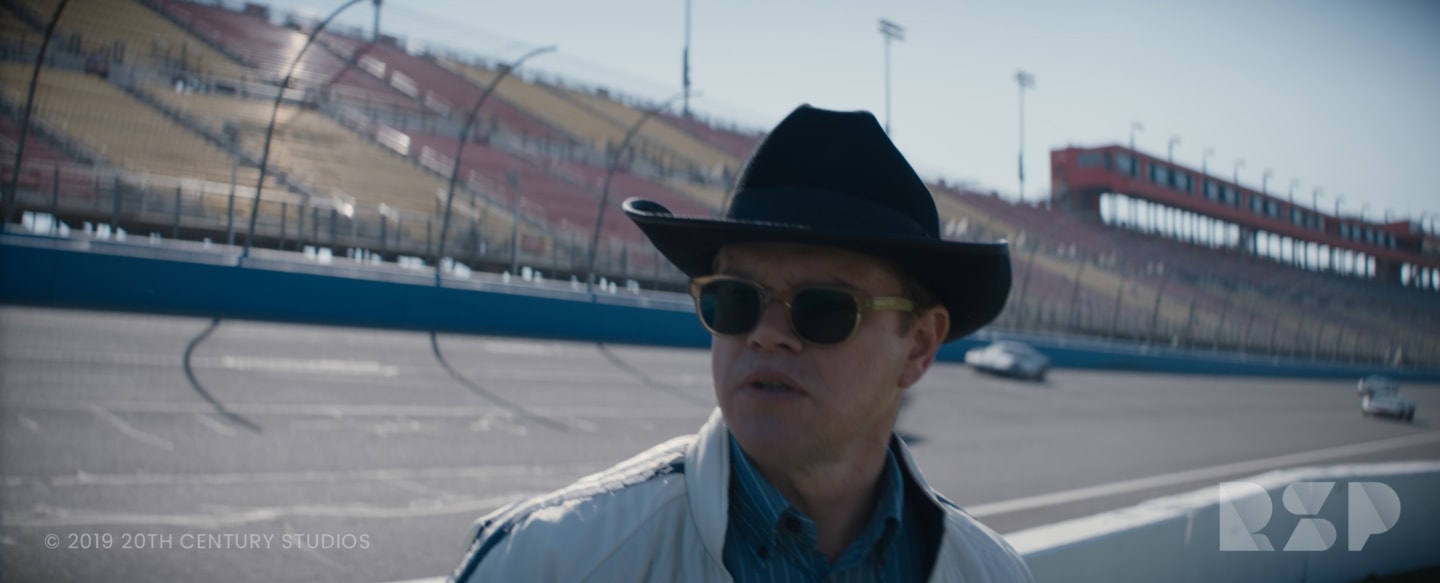 The meticulous planning not only kept the team on track, it enabled us to deliver convincing results. "Our various departments worked in tight collaboration to keep progress uniform across the entire sequence," says Sarnes. "That allowed us to maintain maximum flexibility and incorporate creative input from James Mangold and his team right up to the point of delivery. The result is a racing sequence that is historically accurate and thrilling to watch."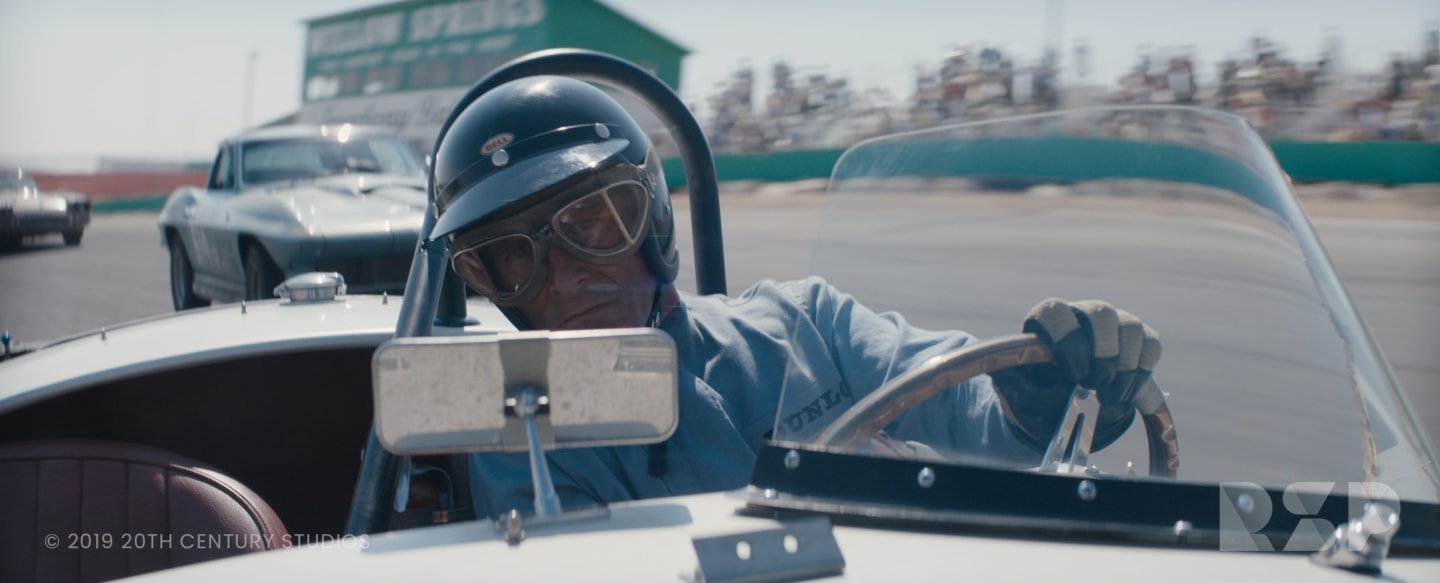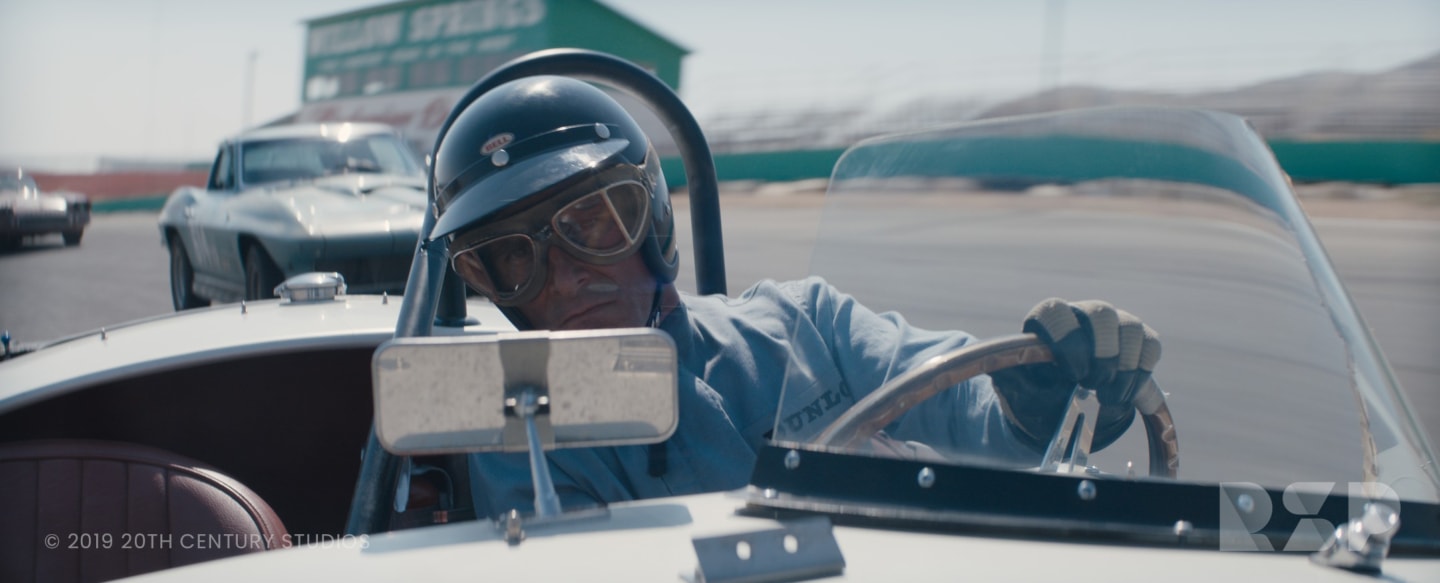 Ford v Ferrari additional information:
Ford v Ferrari co-stars Jon Bernthal, Caitriona Balfe, Tracy Letts, Josh Lucas, Noah Jupe, Remo Girone and Ray McKinnon.
Ford v Ferrari was written by Jez & John-Henry Butterworth and Jason Keller. It was produced by Peter Chernin p.g.a., Jeno Topping p.g.a. and James Mangold, p.g.a.
CREDITS + CREW
Rising Sun Pictures
ABBY NATH
ADAM PETTIGROVE
ADAM POTTER
ALANA NEWELL
ALES GARGULAK
ALEX MEDDICK
ALEXANDRA DAUNT WATNEY
ALI EHTEMAMI
ANDREW GRAHAM
ANDREW PALMER
ANDREW SAVCHENKO
ANDREW WILLIAMS
ANDY PEEL
ANG LU
ANIL REDDY CH
ANNA HODGE
ANTHONY CHAPPINA
ANTHONY WINTER
ANTO BOND
ANTONY HABERL
ARTHUR MOODY
ARTHUR TERZIS
ASHLEIGH WHITE
ASHLEY MASON
BEN DICKSON
BEN PASCHKE
BENJAMIN HOLEN
BHAKAR JAMES
BRIDGET DINNING
BRITTANY GRAHAM
BRODIE MCCROSSIN
CARA GATELY
CARLOS MARQUEZ
CELIA CLENNETT
CHANTELLE SEARLE
CHRIS JANSSEN
CHRIS KING
CHRIS ROSENHAIN
CHRISTINA RZEWUCKI
CORINNE TENG
CRAIG FIELD
CRYSTEL NEWMAN
DALLY GARCIA ARREAZA
DAMIAN DOENNIG
DAN WILLS
DANIEL STEART
DANIEL VELIKOV
DANIEL WILLS
DANIELLE CARDELLA
DAVID BEMI
DAVID CAUNCE
DAVID MRAZEK
DAVID PEKAREK
DEMIAN ASTUR
DENNIS JONES
ELEISHA FRANCIS
FABIAN HOLTZ
FLORENT REVEL
FRANCESC DONAIRE
FRANCESCA MILDE
FRANCESCA SALVATORE
FRANCESCO CADONI
GAIL FULLER
GARETH ERIKSSON
GEMMA WOOD
GEOFF ALLAN
GILLIAN HOWE
GREG WIEDER
GUIDO WOLTER
HANG LI
HAO TRUONG
HARRY MEDLIN
HARSHAL PATIL
HEATH DINGLE
HIANG SIANG YOUNG
I-HSUAN LEE
IAN COPE
ILONA BLYTH
JAMES CLIFT
JAMIE MACDOUGALL
JARKA CHALASOVA
JASON SCOTT
JAYDEN BEVERIDGE
JEBB NG
JENNIE ZEIHER
JESS BURNHEIM
JOEL MICHAEL
JOHN TOTH
JONATHAN CARRE
JONATHAN SUM
JONATHON MCKENDRICK
JONATHON SUMNER
JONO COY
JOSEPH ROBERTS
JOSH ELLEM
JULIAN HUTCHENS
JULIETTE CHRISTIE
JUSTIN GREENWOOD
KATE BERNAUER
KIERAN OGDEN-BRUNELL
KURT DEBENS
LACHLAN TOLLEY
LEIAH SEARS
LI-WEN LIN
LIAM GARE
LU, TING YUN
MALTE SARNES
MARC LANGBEIN
MARCIN CHARLICKI
MAREE FRIDAY
MARK HONER
MARK STORY
MARK TOMCZYK
MATEUSZ KRZASTEK
MATHEW MACKERETH
MATT GREIG
MATTHEW SHAW
MEL JONES
MEREDITH MEYER-NICHOLS
MICHAEL FURNISS
MICHAELA DANBY
NAEEM CHUDAWALA
NATHAN ZEPPEL
NICK BEINS
NICK PILL
NIKHIL KAMBOJ
NIKOLAS SLOTIUK
NITIN AMIN
NOAH VICE
NURUL ARIF
OWEN WILLIAMS
PARIS DOWNES
PATRICK CASHEL
PAUL DRIVER
PAUL TAYLOR
PETER JURCA
PETER KUMIC
PETR ROHR
PHIL PRATES
POL CHANTHASARTRATSAMEE
QAZI HAMZA JAVED
RACHEL BIANCULLI
RAJBIR DHALLA
RAJBIR S DHALLA
REBECCA BOGERT
REBECCA DARLING
RENEE MARSLAND
RICHARD ALEC COLLIS
ROBERT BEVERIDGE
ROBERTO VELIO GENITO
ROBIN REYER
ROLAND DOBSON
ROSS NOVAK
RYAN KIRBY
SAM HANCOCK
SAM HODGE
SAMANTHA ABDA
SAMANTHA MAIOLO
SARA HENSCHKE
SARAH BENEKE
SEAN FERNANDES
SEBASTIAN TRAN
SHANE BERRY
SHAWN MCCARTEN
SIMON WALSH
SITH KHAY
SOPHIE ELDER
STEWART ALVES
SVEN AHLSROM
THOMAS BAXTER
THOMAS MAHER
TIM CROSBIE
TIM MACKINTOSH
TIM QUARRY
TINA HUDSON
TING-YUN LU
TONY CLARK
TRACY DAVIDSON
TRACY MULLER
TROY TOBIN
TUREA BLYTH
VAHAN SOSOYAN
VAUGHN WHITE
VICTOR GLUSHCHENKO
VITALII STADNYK
WAYNE LEWIS
YANGYANG XU
YULONG LIU
ZAC COSTER
ZHIYONG LIU